Another busy November for Troop 36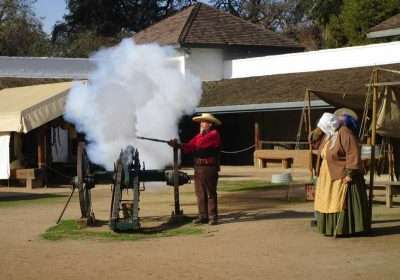 November is historically a very busy month for Chester Boy Scout Troop 36 due mainly to the Christmas tree cutting adventures that constitute its primary annual funding endeavor.
This year was a little different because a fewer number of scouts and parents were available to harvest trees generously offered by The Collins Pine Company.
When the troop's dilemma became known to the Lake Almanor Elks Lodge 2626 — Charter Organization for the troop — several members and their trucks stepped up to fill the void and on Nov. 11 they brought in 125 Christmas trees.
Due to weather conditions, the trees collected were a little shy of the number the troop were hoping to send down to Chico Troop 31 for their tree lot.
The initial trees were picked up right after Thanksgiving and a second cutting day was planned for December 1.
Thanks to the lodge volunteers, another 100 trees were collected and delivered to Troop 31 on a flat bed truck sent up by the Chico folks. Almanor Elk member Bud Wasson put the second group of trees on a donated trailer and hauled them down to Troop 31's lot.
Leslie Scott, President of the Troop 36 Committee, offered a hardy thank you to all the fellows that donated their trucks and sore muscles for the sake of the troop.
The tree sale is the major funding for the troop's activities for the coming year, including a weeklong summer camp adventure.
The most recent excursion for the Scouts was their trip to Sutter's Fort in Sacramento on Dec. 9 to experience a "Simple Immigrant Christmas."
This particular event, set in the late 1830s, was designed as part of a curriculum as they are completing the requirements for the "American Heritage" merit badge.
They watched the fort's blacksmiths create iron candy canes and provided "Scout power" for the forge bellows.
They learned how wooden buckets and barrels are made at the cooper's shop.
They also made hand dipped candles and birds nest tree ornaments, and wove fabric on a loom among other activities.
The biggest bang was probably as they watched the cannon salute to distinguished visitors, including the Scouts.
The hot, buttered bread freshly baked in a brick oven was undoubtedly the tastiest part of the day, even overshadowing the gingerbread cookies.
Anyone interested in more information about the Boy Scout experience or joining a local troop can contact Gregg Scott at 258-3212.