Belden Rest Area to be closed long term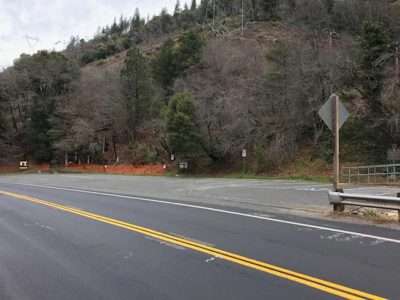 California Department of Transportation District 2 announced that the Belden Rest Area, a PG&E facility near the Yellow Creek Bridge on Highway 70 in Plumas County, will be closed beginning Monday, March 19.
Caltrans and its contractor, Stewart Engineering, are working on a project that will replace the Yellow Creek Bridge. Built in 1934, the bridge has exhausted its usable life. The new bridge will meet current design and seismic retrofitting standards.
The PG&E Belden Rest Area will serve as a construction staging area for the $10 million safety project, and its closure is anticipated to last for approximately one and a half years. A traffic signal will be installed near the rest area and 10-minute delays are anticipated throughout the duration of the project, estimated to be completed December 2019.
Located near the town of Belden, the Yellow Creek Bridge on Highway 70 is a contributing element to the Feather River Highway Historic District. In addition to the PG&E Belden Rest Area, within the project limits are the PG&E Belden Powerhouse and the Belden Bridge, and access to the Pacific Crest and Yellow Creek trails.
Caltrans takes pride in keeping the state's roads in optimal conditions and apologizes for any inconvenience this closure may cause to local residents and visitors. Caltrans appreciates the public's patience and understanding. For updates on this and other projects, follow Caltrans on  Facebook at Caltrans District 2, on Twitter @CaltransD2, visit our website at dot.ca.gov/d2 or call Public Information at 225-3426 during business hours.