Business Scene for the week of 1/8/20
CRESCENT COUNTRY IS CLOSED
Ah, the headline got your attention, didn't it, but don't be mislead! As she does most every year, Lisa Forcino has closed Crescent County so she can take inventory, do some fresh decorating and refurbishing. Lisa is also going to take some much-needed time to go shopping for new items to add to her iconic Crescent Mills gift store. Watch this paper for her reopening announcement this spring. As she always does, those needing to shop the store while she is closed can call Lisa to make an appointment at 284-6016.
… AND THE HOT SPOT HAS REOPENED
After a very brief break to handle their inventory reporting requirements, Dee Dee and Don Driscol have reopened Quincy Hot Spot. If you are looking for gift items, stylish home decorations, furniture, barbecues, wood stoves and a myriad of accessories you need not look any further than this famed East Quincy store, truly a treasure trove for shoppers.
TEN YEARS AND COUNTING
Although Emily Webb has been making her own products for almost 40 years, this year is the 10th anniversary for her downtown Quincy store, Emily's Garden. Emily makes 90 percent of the products that she sells, including the very popular lotions and creams. No doubt last minute shoppers will find that perfect something at Emily's for the perfect someone on your shopping list.
POWER'S OFF, THE GENERATOR IS ON
If the power's out and you are looking for somewhere to grab a bite to eat, look no further than Patti's Thunder Café on Lawrence Street in Quincy. Owner Patti Decoe has installed a generator that can fully power her famed restaurant, easily accommodating her breakfast and lunch crowds.
ENTERTAINING NIGHT IN QUINCY
Karen at the Main Street Sports Bar & Lounge in downtown Quincy says she is hosting an entertaining night of music featuring alternative country and rock and roll. The Back 40 and Triple Entendre are performing this Saturday Jan. 11. There is no cover for the show that begins at 9 p.m.
MORSE JOINS CHESTER CPA FIRM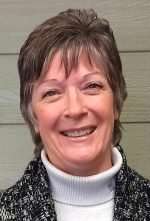 Mary Cheek, CPA welcomes Marly Morse to the team at her Chester accounting firm. She moved to this community some eight years ago and tells us she loves to spend her spare time with her horses as well as helping her community in a variety of ways. Marly says she looks forward to putting her analytical and organizational skills to work at the Chester office working side-by-side with her new associates.
WESTWOOD'S CHOWDER COOK-OFF
The Westwood Chamber of Commerce is again sponsoring the 11th annual Chowder Cook-off at the Visitors' Center on Saturday, Jan. 18. This fun family event kicks off at noon with $600 in prizes and features a bounce house for the kids, live music and lots of vendors selling their wares. You can purchase tasting kits are only $5. For more information and to enter a cooking team call Gail Brown at 256-2456.
16 YEARS AT SIERRA SKY LODGE
Wayne and Wendy Yates have been the owners and operators of the quaint Sierra Sky Lodge in Cromberg for 16 years. The bed and breakfast 1950's retro motor lodge has been the family project as Wayne and Wendy raised four daughters and a son while operating the lodge. The versatile property caters to a variety of needs, whether it's a romantic getaway or a fun-filled family reunion or used for a quaint small group retreat.