Business Scene for the week of 1/9/19
JOINS MOHAWK VALLEY ASSOCIATES
Steven Van Buskirk, a licensed real estate broker since 1980, brings his vast experience to Mohawk Valley Associates Real Estate's Blairsden offices. He explained that he gained his experience in all facets of residential and commercial real estate sales, marketing and property management having worked in Big Bear Lake, South Lake Tahoe, San Francisco and Carmel. When he is not working, Steven enjoys music, art, yoga, nature and hiking.
NEW REAL ESTATE AGENT
Owner and broker Tom Rogers welcomes Cassie Barr to his Greenville real estate office, Feather River Properties. Cassie has lived in Indian Valley for the past decade raising her two sons, Trevor and Conner, who both attend Greenville High School. She says she loves working with people and looks forward to an exciting and challenging real estate career with Feather River Properties.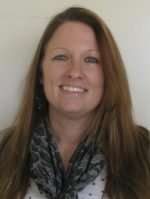 HANSON JOINS CHESTER FIRM
Certified Public Accounts Clay Singleton and John Auman, partners in SingletonAuman PC, are pleased to announce a new member joining their team. Lynette Hansen, who specializes in bookkeeping and payroll services, joins the full service accounting firm in their Chester office across from Holiday Market. Lynette was raised in Ferndale and graduated from Humboldt State. She has been an active part of the Lake Almanor community for the past 12 years, mainly with school events with her children.  Lynette said the best part of living in an area like this is the vast access to outdoor activities … the lake being her favorite. The firm also has an office in Susanville.
QUINCY HOT SPOT REOPENS WITH SALE
After closing for a short period to handle the year-end inventory accounting, Don and Dee Dee Driscoll have reopened Quincy Hot Spot. And they are kicking off the new year with a storewide sale with deals of up to 75 percent off their home and garden gifts and décor items. That includes wall art, paintings, solar yard items and even furniture. The sale ends Jan. 19.
CLOSED FOR MONTH TO REMODEL
Krissy's Kloset and Collectibles, on Nevada Street in Portola, is closed for the rest of January. Owner Krissy Richardson is going to use the time to remodel her store, which will include the addition of a new mural on the outside of the building. The store reopens Feb. 1 with a new look for her displays of collectibles and antiques.
ANNIVERSARIES KUDOS …
Brenda and Erica, a mother and daughter team, are celebrating their first year in business as owners of The Giggling Crow. They took over the "new to you" clothing store in Old Town Chester last December and recorded what the two said was a very successful year. They said they made some changes and found a niche that has proven to fit the community with their selection of unique home decor, clothing and jewelry.
Although he has been an agent with State Farm Insurance for 30 years, the last 24 years Richard Stockton has spent in his Quincy office taking care of the folks there and in Greenville, Portola and the Graeagle area. State Farm offers a full range of home, auto and commercial insurance programs and complete banking services, including an array of investment products.
Want your photo(s) published?