Business Scene for the week of 12/31/19
MASE JOINS CHESTER CPA FIRM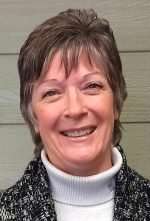 Mary Cheek, CPA welcomes Marly Morse to the team at her Chester accounting firm. She moved to this community some eight years ago and tells us she loves to spend her spare time with her horses as well as helping her community in a variety of ways. Marly says she looks forward to putting her analytical and organizational skills to work at the Chester office working side-by-side with her new associates.
SHEEP: A FIRE SAFE APPROACH
Ed Hammerich tells us his Indian Valley sheep ranch, High Sierra Sheep Co., is taking new clients for the 2020 fire season. Ed says they provide all-inclusive vegetation management services with prescribed sheep grazing that is both efficient and economical to make your property fire safe and to satisfy insurance concerns. He offers free management plans and estimates for projects that include private acreage, municipalities, right-of-ways and housing developments, adding that no job it too big or too small. For more information call 916-990-2049.
SIMPLE PET WELLNESS SCANS
Michelle Low, owner of Pet Country in Quincy on Highway 70 next to the Feather River Fitness Center, now offers Pet Wellness Life Stress Scans. She says that while it is a handful to say, your pet will love you forever for having it done for them. Offered by Glacier Peak Holistics, the test works off a sample of your pet's fur and saliva. It tests for over 300 environmental triggers and stressors that affect their health. You love your pets and this is an easy way to care for their well-being.
NEW STORE HOURS FOR WINTER
Traci Turner has changed the hours for winter at her downtown Quincy store, Quincy Thrift & Co. You will now find the iconic high-end and exceptionally well-stocked store open Wednesdays through Saturdays through the winter months.
MAIN STREET LOUNGE OPENS
Quincy's Main Street Sports Bar and Lounge owner Karen Powell is also excited to announce that effective Jan. 2 the classy lounge you encounter entering the facility from Main Street will be open on Thursdays and Fridays from 4 to 8 p.m. Well known Quincy couple Dale and Sandy Thomas, proprietors of Quincy Sew & Vac, will be your hosts. The Sports Bar down a few steps in the back of the complex is, of course, open daily.
BANK CLUB'S SIGN OF THE TIMES
The Bank Club on Commercial Street in Portola is sporting an attractive new sign above its front door. The sign was purchased by the patrons of the local watering hole and gifted to its owner, Leanne Hill. "We intentionally did the sign in purple and black as purple is the color commonly associated with the Portola community," said Stephen Sanford, the bar's manager.
BARGAIN BOUTIQUE'S WINTER HOURS
The Bargain Boutique Fine Thrift and Gifts on Main Street in downtown Quincy switches to their winter hours beginning Monday, Jan. 6. They will be open Tuesday-Saturday. Closing on Mondays will give the hospital volunteers time to do some cleaning and rearranging of merchandise. Donations are gladly accepted during operating hours and all proceeds benefit Plumas District Hospital.
TEN YEARS AND COUNTING
Although Emily Webb has been making her own products for almost 40 years, this year is the 10th anniversary for her downtown Quincy store, Emily's Garden. Emily makes 90 percent of the products that she sells, including the very popular lotions and creams. No doubt last minute shoppers will find that perfect something at Emily's for the perfect someone on your shopping list.
POWER'S OFF, THE GENERATOR IS ON
If the power's out and you are looking for somewhere to grab a bite to eat, look no further than Patti's Thunder Café on Lawrence Street in Quincy. Owner Patti Decoe has installed a generator that can fully power her famed restaurant, easily accommodating her breakfast and lunch crowds.