Business Scene for the week of 3/6/19
ASCUAGA JOINS BANK BOARD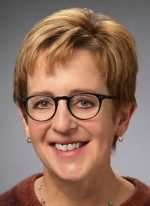 Michonne Ascuaga has been appointed to the Plumas Bancorp and Plumas Bank Board Of Directors. She is a proven executive with over 30 years of management experience at John Ascuaga's Nugget in Sparks where she served as its CEO for the last 16 years, until it sold in 2013.
"We are very pleased to welcome Michonne to the board. Her extensive management experience, significant leadership skills, and her widespread knowledge of the Reno area's business environment will be of great value as we continue to grow and thrive in this region and beyond," said Andrew Ryback, the bank's president and CEO.
Michonne said that with the bank's outstanding reputation for demonstrating strong management leadership, excellent client service and a genuine concern for the communities it serves, she is honored to serve on the bank's board of directors.
She received her Bachelor of Science degree from Santa Clara University and her Master of Business Administration from Stanford University. Michonne is very active in the Reno community, currently serving on the boards of Northern Nevada Medical Center, Bishop Manogue Catholic High School and the Institutional Advisory Council of Truckee Meadows Community College.
WELDING ARTIST'S MEET AND GREET
There is a meet and greet at Crescent Country for artist Presley Sundberg on Sunday, March 10, from 2 to 4 p.m. The artist's medium is wielding a welding torch. Her oxygen acetylene welder is used to cut designs in recycled or repurposed metal to create luminary lanterns, hanging lamps, centerpieces or other welded artwork. You'll love meeting her and you will undoubtedly love her craft. Storeowner Lisa Forcino will provide the cookies and refreshments.
FREE BIRTHDAY CUPCAKES
Krissy Bauer is celebrating her sixth year as The Knook's hardworking and talented owner — and in a very sweet way! In honor of the occasion, on Friday March 15, starting at 11 a.m., Krissy and company will be handing out free cupcakes in appreciation for the support this popular downtown Quincy eatery has received these past six years. So stop in, say Hi and enjoy their sweet treat. But, be forewarned, when the cupcakes are gone, they are gone
ANNIVERSARIES KUDOS …
As I've mentioned before, these anniversary acknowledgements run when we have the space and therefore the timing of the mention and the business' actual anniversary month may not match — but they still deserve the notice …
✔ Two years ago, David and Kara Arsenault opened Feather River Outdoors in downtown Quincy. Not long after that Kara purchased Epilog Books on Main Street renaming it Barn Owl Books — in a location that is now shared by these two stores.
✔ Levi and Patty Pence enter their fourth year as owners of Hi-Tech Frame and Finish. The hardworking couple built their reputation on providing exceptional customer service while giving the peace of mind their customers deserve. They do all their body, frame and suspension work to factory specifications with complete paint services and a lifetime warranty. You will find the collision repair center on Industrial Way, which is just off Lee Road behind Feather River Disposal's office and shop.