Business Scene for the week of 5/23/18
SHARON'S CAFÉ IS STILL OPEN
A letter to the editor in the May 9 edition of this newspaper stated that Sharon's Cafe in Portola was closed. The letter's author was incorrect. According to the restaurant's owner of eight years, Sharon Castaneda, she will be closing her doors, but not until June 4, she will continue serving breakfast and lunch through June 3. Sharon is moving to Medford, Oregon where she plans to open a restaurant.
LONGBOARDS AT PLUMAS PINES OPENS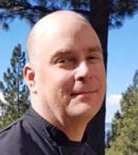 Longboards Bar & Grill opens for the season Thursday, May 24, serving dinner Thursday through Monday from 5 to 9 p.m. under the guidance of its new Executive Chef Rob Nelson. He held the same position at the Chart House in South Lake Tahoe since 2012. He graduated from the Scottsdale Culinary Institute and received his sommelier certification from the Culinary Institute of America in Napa. Explaining his approach to dining, Chef Rob said, "I believe in clean, bright flavors using fresh ingredients. Food does not have to be complicated, there is no need to reinvent the wheel, it's all about execution." Located at Plumas Pines Golf Resort in Graeagle, inside or out, diners can enjoy their favorite cocktail and dinner while enjoying some incredibly spectacular views of the golf course and surrounding mountains.
NEW MENU ITEMS AND A NEW LOOK
The Coyote Bar & Grill is ready for the season with new menu items and a spruced up dining experience. Owner/Chef Terry Moore spent time in San Miguel, Mexico this past winter where he took traditional cooking classes, which inspired him to add eight new menu offerings. The restaurant itself has been transformed with a freshly painted exterior, newly stained deck and new sails to filter the sun. He added wooden crates filled with cozy throws for diners to ward off the summer evening chill. A new marquee is easily visible to passersby on Highway 89 in front of River Pines Resort in Graeagle. Check out the changes while enjoying lunch, their popular happy hour or dinner.
IT'S THEIR 14th YEAR IN GRAEAGLE
This Memorial Weekend marks the beginning of Ken and Debbie McMaster's 14th year in Graeagle with The Gold Rush Gallery. The store features the McMaster's (aka The Gold Rush) 39 years of creative custom jewelry designs. Ken and Debbie's work is complemented by a successful blend of other quality jewelry and American made fine crafts that include photography, wood and metal art, textiles and pottery created by local, regional and national artisans. They also offer jewelry repair.
… AND IT'S THE CARL'S 12th SEASON
Also in Graeagle, the Red House Art & Jewelry Gallery kicks off its 12th summer season with a very special local Portola sculptor! Owners Brian and Toni Carl are pleased to welcome Peter Rhodes with his stone sculpture art this Saturday, May 26, for one day only. Make it a point to stop by the gallery on the park in Graeagle to meet Pete and see his incredible work! While you're there, browse the special front porch sale in celebration of Memorial Weekend. Also, be sure to check out the new sterling silver jewelry designs that Brian and Toni acquired during their winter travels while looking to find beautiful new items for the store.
BINGO, DJ DANCE PARTY, TACOS
Karen Powell, owner of the Main Street Sports Bar & Lounge in Quincy, tells us the MS Girls are hosting bingo Thursday, May 24. Games start at 5:30 p.m., but players can join the fray anytime. Then on Saturday, May 26, it's a DJ Dance Party featuring Mista Unknown and his crew. Taco Tuesdays now include chicken, beef or mushroom tacos from 5 – 9 p.m. The bar is now open daily at 1 p.m.
TWAIN FLEA MARKET SATURDAY
This Saturday, May 26, is the Twain Store & RV Park's first ever flea market. If you want a table it's just $10 — call Joyce at 283-2130. Set up is at 7 a.m., event runs 8 a.m. to 3 p.m. and there will be food and beverages available. Twain is off Highway 70 about 15 miles west of Quincy.
IT'S BEEN A YEAR, ALREADY!
Pam Ayoob marks her one-year anniversary of moving her business to its current location in Blairsden on Bonta Street. The Shop, as it's called, is a day spa offering a variety of professional services that include massages, facials, waxing, body scrubs, ear candling and more. The attentive Pam also offers an oil and retail section where she carries an assortment of non-chemical products made from pure essential oils by Young Living, Dr. Axe, and Plant Therapy. You can take one of her workshops to learn to make everyday products yourself. Pam says her most popular items have been Bug-Off, Muscle Therapy, room sprays and sinus support products.
Advertisement