Business Scene for the week of 9/12/18
REYNOLDS RETURNS TO REAL ESTATE
Here's a heartwarming update I'm thrilled to share with my many readers and his friends: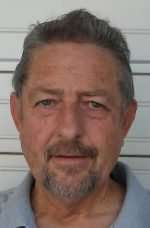 Now feeling better then he has for quite some time and not letting Stage 4 cancer in his bladder get the best of him (or his wife Helen, for that matter), longtime Quincy resident and business owner Dave Reynolds is once again selling real estate at Pioneer Realty Coldwell Banker. He has actively been with the real estate firm for 24 years specializing in helping first time buyers make the right decisions when it comes to purchasing their home. Dave is back on the agent's regular rotating schedule with the exception of the ongoing trips to Phoenix he and Helen still have to make every three weeks.
Many also know Dave and Helen for those years when they were the active proprietors of the Eastside Public House, a favorite gathering spot for many in East Quincy. His frequent trips to Phoenix for cancer treatments forced the couple to close the business earlier this year when they were unable to find a buyer for the bar.
What's really remarkable is that this is his fourth battle with cancer over the past 35 years, "If there is something to takeaway from my experiences dealing with cancer, or any other illness for that matter, is to listen to your body. If you aren't feeling up to par, get yourself checked out. The sooner you find out what is going on, the better off you'll be," he said.
NEW DOWNTOWN BARBER
Longtime barber Aileen Tavernia is now cutting hair at the Downtown Barber Shop on Main Street in Quincy. She recently moved from Sacramento to Greenville. Patrons will find her working Monday thru Wednesdays with the shop's popular owner, George Scheuchenzuber — now in his eighth year — cutting hair on Fridays and Saturdays.
CONVENIENCE STORE NOW OPEN
The recently reopened Lake Almanor Shell Gas Station at the corner of Big Cove and Peninsula Drive has its convenience store open now as well. Manager Tami Fargo has it fully stocked with everything from specialty coffees and a soda fountain to fishing bait and tackle, and more.
ENTERTAINING EVENINGS IN QUINCY
The Drunk Brush's new owners, Riccardo and Wendy Jacobus, have booked some terrific entertainers at their downtown Quincy wine bar. The live music begins at 6 p.m. and promises a pleasant blend of jazz, blues and folk by some of the area's best known artists for your listening pleasure. The lounge's longtime manager, Barbara Newman, said that on Thursday, Sept. 13, it's Hank Alrich; Sept. 14 the popular Doug and Meg Sheehy, followed on Sept. 19 by the ever-talented Jeff Kepple and Natalie and Garret Hagwood. The lounge is located on Grover Alley, next to The Knook.
SATURDAYS AT THE PEAK
As the summer winds down, the live entertainment at Josh and Kelly Hunter's popular Graeagle business, The Peak, continues each Saturday through September. This Saturday, Sept. 15, singer, songwriter and drummer Danny Horton — stage name Jack Danny –– will entertain the audience playing outlaw country/folk rock from 6 to 9 p.m. Getting his start professionally in 1995 touring the world with various bands, Danny, now a Graeagle resident, started his solo career performing at various bars, wineries and casinos in Nevada and Northern Calif.   
… AND CONCERTS IN THE CANYON
This Friday, Sept. 14, the Summer Concert Series at Feather River Hot Springs and RV Park, features folksinger Willie Watson at the outdoor Chicken Coupe Stage. The River Arkansas will also be performing that night. Doors open at 6 p.m., music begins at 7 p.m. The Hot Springs is about 10 miles west of Quincy on Highway 70 in the Feather River Canyon, and for those who might want to make it an overnighter, they also have cabin rentals.
ANOTHER FIREARM CLASS OFFERED
Federally licensed firearms dealer Ken Anthony is again offering CCW classes at Chester Tactical Sports on Watson Road in Chester. An initial class is this Saturday, Sept. 15, 9 a.m. to 5 p.m., and Sunday, Sept. 16, 10 a.m. to 2 p.m. The Sunday course can also be attended for those simply needing to renew their license. For more information call Ken at 258-1911.