Feather River Land Trust celebrates fall at the Heart K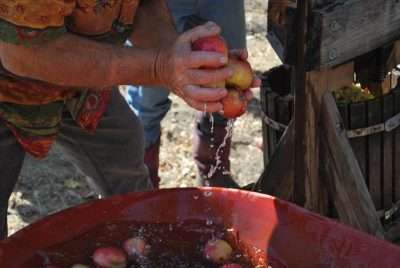 What better way to celebrate fall than a trip out to the Heart K Ranch for festive fun with the Feather River Land Trust? On Oct. 20, FRLT gathered volunteers and donors together for a day of outdoor activities — a Fall Celebration.
The attendees had the opportunity for a nature walk with Nils Lunder, a bike ride with Vanessa Vasquez, lawn games in front of the Heart K Ranch and to try out the Battagins' family apple press.
Betsy Kraemer gave a history talk about the ranch itself and the Lost Sierra Ramblers were on hand to play music for the event.
Those interested in Feather River Land Trust activities can contact Karen Kleven at 283-5758.