Fish Bits for the week of 9/5/18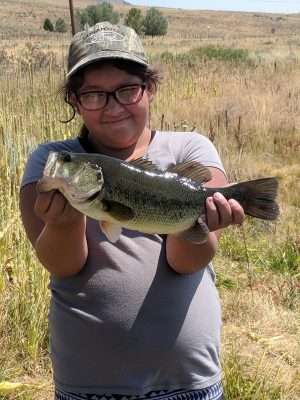 "As no man is born an artist, so no man is born an angler."
— Izaak Walton, The Compleat Angler, or the Contemplative Man's Recreation, 17th century
Bucks Lake
Cabin owner Jeff Armstrong reported he was catching brooks from 12 to 14 inches and rainbows to 16 inches, and that they are starting to school up at 35 feet. "Find schools and game on," said Armstrong. "We are using light tackle and small jigs; lost count of catches and releases." The surface temperature is still high and a tough 72 degrees.
Middle Fork Feather River
Zachariah Stone Silver reported that in the canyon the fish are starting to move a little more with a single temperature drop. "Should continue to improve," said Stone. "Low water levels require more stealth when approaching." Early morning and the last hour or two of sunlight are the best times to drop a line. "Nymphs and dries as well as small stuff works best right now, size 18 and 16," said Stone.
Lake Davis
Robert Garcia has been fishing the lake over the past three weeks "with not much luck." Garcia said he caught three small fish. His 10-year-old daughter and fishing buddy Ella is back in school now … maybe he has lost his lucky charm for the season?