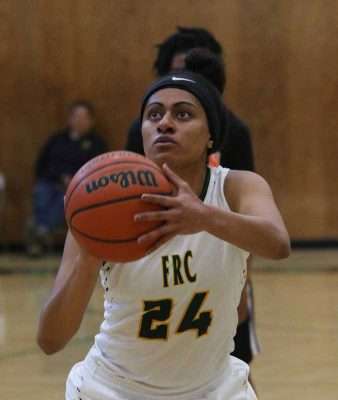 The Feather River College basketball teams took on the Lassen Cougars on Jan. 13 in Quincy. The ladies beat the Cougars 82-61 and the men won by a score of 95-77.
Leading off for the women was Va Draunidalo with 17 points. Tamirah Brewer was right behind Draunidalo with 16 points, MaShaylee Giles scored 10 and Alli Ramelli and Holly Wood both added nine.
Wood really picked up the rebounds with 13, Giles gathered eight and Ramelli, Brenna Chavez and Chanae Hackett each scooped up five.
Draunidalo and Ramelli each sunk two 3-pointers and Brewer, Chavez, Anntoinette Agmata and Giles each put in a single 3-pointer.
The lady Eagles are 14-6 overall and 2-0 in conference play. They have won the last two consecutive games played. The Eagles are averaging 74.8 points per game in the last 20 games played.
FRC men
The FRC Eagles men's team is 13-6 overall and 2-0 in conference play. They have won their last two consecutive games and are poised for a winning streak. The men are averaging 80.4 points per game.
The Eagles rank second in the league for baskets made per game and fourth for attempts. The Eagles are definitely a fun team to watch up and down the court, there is not stats on thrills, but the games are action-packed. Individual statistics were not available at press time for the men's game against Lassen.