Life Tributes for the week of 12/12/18
Joseph Thomas Bones II
Joseph Thomas Bones II, better known as JT, was born April 14, 1996, at Saint Mary's Hospital in Reno, Nevada, and died Nov. 25, 2018, due to injuries sustained in a car accident.
A lifelong resident of Portola, JT's school years encompassed Head Start Preschool, C. Roy Carmichael Elementary School and Portola Junior/Senior High School, where he graduated in 2014. He attended Cuesta College in San Luis Obispo, from 2015 – 2016.
While in high school, JT played junior varsity and varsity basketball 2011 – 2014 and varsity football in 2014. He relished his role as the Portola Tiger mascot in 2013.
JT enjoyed his involvement with the Youth on Fire (YOF) group at the New Life Christian Center (Assembly of God) in Portola, led by Lance and Lynnann Benbow. During his junior high and high school years he attended Acquire the Fire conventions held in Sacramento. JT also loved the annual YOF summer trip to Yosemite and faithfully worked the car washes and Christmas tree sales to fund that favorite event.
Armed with a work permit at age 15, JT began his work career at the Graeagle Restaurant in 2011, where he remained employed until September of this year. Owner Ed Ward, a vital presence in JT's life from the beginning, was a beloved mentor JT looked to for guidance and direction.
JT loved animals and they loved him. He worked at the High Sierra Animal Shelter 2014 – 2015. He proved to be an excellent dog sitter and provided care for other pets as well. He also adopted his well-loved best 4-legged companion 'Cocoa' into the family.
After his stint at college, JT took a seasonal job at the Alpine Meadows Ski Resort (2016 – 2017). He worked the lifts with some of his high school buddies, and as roommates they commuted together from Portola to Tahoe. The enthusiasm of those same friends propelled him into snowboarding, a sport he quickly grew to love.
His heart's desire was to be a firefighter and JT accomplished that by first becoming a volunteer firefighter with the Graeagle Fire Department in 2016. This year, 2018, he began his rookie season with Wood Fire and Emergency Services and worked the Carr, Hirz, Ferguson, Camp and Woolsey fires. Owner Cindy Wood said the engineers would almost "fight" over JT to be on their team.
Those who knew and loved JT describe him as "a free spirit full of love." His joy and happiness were contagious, and others felt better just by being around him. He had the ability to lift spirits and make others laugh as they looked at life through his eyes. Being with JT guaranteed special and joyful times.
Even while doing daily tasks or working one of his jobs, JT embraced life with anticipation and excitement. That became especially evident when he was going to one of his favorite places. Las Vegas topped his list of exciting places, while the ocean captured his favorite spot for serenity.
JT grew up in a very close family, raised in the same town as his parents and where his grandparents still live. His family did everything together, which not only included JT's parents and siblings but his grandparents and uncles and aunt from Reno. His parents often included many of JT's friends, making them "family" as well.
Survivors of JT are parents Lisa and Tony Hartwig; father Joseph Thomas Bones and wife Lisa Bones; siblings, Daphne Bones, Claire Hartwig and Leon Hartwig; grandparents, Richard and Kathy Eisenbeiss; grandfather Lauren Hartwig; uncle, Nick Hartwig; uncle, Richard Eisenbeiss II; nephew, Seth Eisenbeiss; uncle, Nicholas Eisenbeiss; aunt and uncle, Sarah and Jesse Hibbs; and niece, Lyric Hibbs.
For those privileged to know JT, they enjoyed the awesome experience of knowing a kind-hearted and loving young man. Fortunate are the ones who shared in the special life of this joyous and wonderful person. To all who knew him, he will remain a legend.
The celebration of life for JT Bones will be held Sunday, Dec. 16, at 1 p.m. at the Veterans Memorial Hall, 449 W. Sierra Avenue in Portola, with a reception to follow.
Georgia Craig
Georgia Ann Craig was born on Feb. 8, 1945. Georgia went home to be with the Lord Jesus on Nov. 28, 2018.
Georgia was a hairdresser in Portola, since she relocated here in 1982. She enjoyed doing hair for many locals and family. It was her passion to get to know, and love, each person who sat in her chair.
She loved family, friends and our entire community. Her parents brought her here as a young girl, and she returned to her love of Portola with her boys and husband. There was nothing that she would not do if it meant she could help someone.
She loved to laugh, and be with her family and friends. She enjoyed everything girly, from her toes, to her nails, to the fashionable clothes she wore. One of her favorite music artists wasGarth Brooks. Her favorite song was "Amazing Grace." She loved scrap booking, camping and shopping. And for many years she was on the local bowling team. She enjoyed traveling and loved NASCAR.
She leaves to cherish her memories, a loving and devoted husband of 43 years, Butch Craig; former husband and friend, David G. Healy; her adult children and their spouses, David H. Healy (Christy), Scott Craig (Arah), Thomas Craig (Danie), Jamie Harris (Adam), LeeAnne Craig, Tim Oudyk (Trang Vu); and many, many beloved grandchildren and great-grandchildren; in addition, a host of other relatives and friends.
Ronald Farrar
Ronald Farrar passed away on Dec. 7, 2018, with his family at his side. He was born in Los Angeles, on Feb. 13, 1952.
He was instilled with a love of the outdoors since his first trip to Yosemite at six months old. He grew up in San Diego where anywhere reachable by bicycle was his playground. He played all sports but was especially adept at cricket and racquetball and a devoted San Diego sports fan.
He became a groundskeeper at the San Diego Zoo and Wild Animal Park; he turned down a promotion and headed to Humboldt State University setting the rest of his life in motion. There he got his first taste of wildland firefighting with the CDF and after two years, transferred to the USFS. The pinnacle of his career was as the captain of the Helitack crew on the Plumas National Forest.
More importantly at Humboldt, he met Sara. They were blessed with 41 years of marriage and raised a son, Adam. His career moved the family to Seiad Valley, then Santee, then Quincy. After that they followed Sara's career to Phoenix where he turned another passion into a career as a master gardener.
After a lifetime on the beach, in the mountains and in his garden, the sun bit him in the ass with melanoma. He battled for nearly five years with his usual strength, determination and positive attitude.
He is survived by wife, Sara; son, Adam, his wife, Colleen; brother, Wayne, his wife Toni; sister-in-law, Debbi Setterquist, her husband, Donn, her son, Erik, her granddaughter Mady; and dear friends, Frank Jacques, Jim Chatham and Rich McFeely. Private services to be held at home.
Dorothy J. (Dot) Green
Dorothy J. (Dot) Green passed away peacefully on Dec. 5, 2018. She was born in Aug. 11, 1933, in Derry, Pennsylvania, to Michael and Alice Gibbons. Dot moved to Quincy with her family in 1971 where they owned and operated the Ranchito Motel for 17 years. She was a devoted wife, mother, grandmother and aunt. Her greatest joy was spending time with family.
She is survived by her beloved husband of 59 years, Frank W. Green; sons, Jack E. Green and wife Heidi, and Michael T. Green and wife Kathy, of Quincy, and Timothy J. Green and wife Alison, of Grass Valley; grandchildren, Daniel J. Green and wife Colleen, of Sacramento, Samantha M. Brown and husband Nate, of Newnan, Georgia, and Kara M. Green, Brittany N. Knudson and Katelyn M. Miller, of Quincy; sister, Kay Midgette, of Chester, Virginia, and several nephews and nieces from her large extended family.
She was preceded in death by her son, Robert M. Green, her parents and 11 brothers and sisters. She will be deeply missed by all.
Donations in Dot's memory to the Veterans of Foreign Wars in Quincy are welcome and appreciated.
All are welcome and invited to a Vigil and Rosary on Dec. 13, at 6:30 p.m. and a Celebration of Life Mass on Dec. 14, 2018 at 11 a.m., both at St. John's Catholic Church, 176 Lawrence Street, Quincy. A graveside service at East Lawn Cemetery in East Quincy will follow the Mass, followed by a reception at St. John's Catholic Church Hall.
Starr Kelly Griffith
On Nov. 16, 2018, Kelly was called home by our Heavenly Father. He passed away unexpectedly in Reno, Nevada, surrounded by his loving family.
Kelly was born on Jan. 5, 1935, in Green Forest, Arkansas. He came to California in 1951 where he lived in Salida and then moved to Stockton shortly thereafter. He moved to Portola in 1984 and opened the Gold Rush Sporting Goods. In 1988 he expanded his business opening the Portola Used Furniture. In 1988 he decided to start remodeling rentals full time, which led to him buying T and W apartments, where he was able to remodel these units. He started with one unit and ended up remodeling all 32 of his rentals. He managed Portola Arms Apartments during this time as well from 1985 to 2002. Kelly loved staying busy and working with his hands.
Before coming to Portola, he owned two wrecking yards and a card room in Stockton. He loved Portola and the people here. He loved going to coffee every morning at Sharon's Café and then Nicole's Coffee Depot with his coffee buddies. This was his morning ritual. He left his home every morning at 7 a.m. sharp and did not return home until 9 a.m.; he loved this time with his friends. He enjoyed this special time with Richard Robinson and Don Davis (now deceased), Ron Bonta, Bob Morton, Ernie, Bob Vierra, Pat, and Curtis Marshall. (Hopefully no one was missed). This time in the morning was very special for him and he looked forward to going every single day.
Kelly leaves behind his wife of 37 years, Darlene Griffith, of Portola; his brother, Donald (Lois) Griffith, of Conway, Arkansas; three sons, Terry (Brenda) Griffith, Ronald Griffith, of Stockton and Lenny (Teresa) Rieb, of Manteca; his daughter Sherry Prosser, of Portola; his granddaughters Taylor Prosser, of Portola, Chelsea Baldwin, of New York, New York, Jaycee Rieb, of Manteca, Ronny Sue Griffith-Turman, Suelynn (Fred) Silva, Melanie Griffith, and Christa (Dave) Johnson, all of Stockton; great-grandchildren, Ethan Starr, of Reno, Nevada, Lil Robert and Tamma Milby, of Portola, Joshua, Nicole, Nicolas, Matthew, CJ, Michael, Erin, Ryan, Aliyah, Harper, Chloe, Laynie and Haleigh, all of Stockton; and his best friend, Richard Dillard.
Kelly was loved beyond words and will be missed every single day. For anyone who knew him, they knew he was a happy and loving man. He always had a smile on his face and he would help anyone who needed it, even if that meant putting himself second.
There will be a Celebration of Life for Kelly on Jan. 5, (his 84th birthday), at the Graeagle Community Church in Graeagle, at 1 pm. Please help us celebrate the life of an incredible man that we all loved and adored so much.
Robert Paoletti
It is with great sadness to announce the passing of Robert Paoletti. After a hard fought battle with cancer over the last five years, he went home to Jesus on Nov. 30, with his loving wife and children by his side.
Bob was born in San Jose on March 31, 1958.
He is survived by his wife of 32 years, Lori Paoletti, who grew up in Portola; they had two children, David and Nicole Paoletti, who live in Vinton/Chilcoot; his sister, Janice Garite, of Colleyville, Texas; and brother, Al Paoletti, of Arnold. He is also survived by many cousins and nieces, nephews and his in-laws, Cliff and Marilyn Klemesrud, of Portola,
He was preceded in death by his parents, Albert and Virginia Paoletti.
Bob grew up in San Jose and later moved to Santa Cruz, where he met his wife Lori. They eventually moved to Truckee, where the lived for 20 years and raised their children.
He worked in the sign business for many years, passed on from his father. He also owned a retail store, was head of maintenance at a Tahoe resort, and with his son David, ran a property management company in Truckee. He spent the last 10 years in Vinton, where he ran his antique shop, buying and selling "junk" and visiting with all of his many friends that would stop by.
He was very involved with his church in Vinton, especially the youth group, where he was much loved. He was an accomplished guitar player, loved music and wrote many songs. He loved the outdoors, fishing, camping, mountain biking and going for walks with his wife and three dogs.
He was a funny, kind, loving person who would help anyone who needed it and will be greatly missed.
A memorial service is scheduled for Saturday, Dec. 15, at the Vinton Grange Hall at 1 p.m.
Stephen (Steve) Trent Roath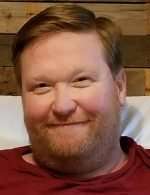 Stephen (Steve) Trent Roath, a pastor at The Ridge Community Church in Blue Ridge, Georgia, died Sunday evening, Nov. 18, 2018, one day after his 49th birthday. He leaves behind his wife of 24 years, Tiffany, his daughter, Cassidy and son, Payton. He also leaves behind his parents, Judy and Scott Abrams and Ron Roath; brother, Blake; along with several aunts, uncles, cousins, nieces and a nephew.
Steve was a man of strong faith. He also had a genuine love for people. He would seek out the lonely and hurting, putting each of their cares and needs before his. He was a man of few words. Whenever he did speak, everyone listened and usually ended up in hilarious laughter. He will be remembered for his quick wit and great sense of humor. However, let him tell you about Jesus and you will find yourself sitting with him for hours. He had a serious passion and love for the Lord. Even when he was bed-ridden at the hospital, he had great joy because God was giving him opportunities to share the gospel to every nurse, tech and cleaning lady that came in his room. His cancer became his mission field.
Steve was born Nov. 17, 1969, in Greenville, where he lived until through his high school years. He was a 1988 graduate of Greenville High School. After graduating from Taccoa Bible College in Georgia, he returned to Greenville and served as the youth minister at Greenville Southern Baptist Church. Steve and his family moved from California in 2006 to Blue Ridge, Georgia, where he serve as the youth minister at Temple Baptist Church for four years. In 2010, he was one of the founding pastors of The Ridge Community Church in Blue Ridge, Georgia. He remained there as Pastor of Connections until his death.
A memorial service to celebrate Steve's life will be held on Saturday, Dec. 15, at 3 p.m. at the Greenville Southern Baptist Church, 241 Wolf Creek Road, Greenville.
His battle is won and we know heaven rejoices at his homecoming. While we are heartbroken in our loss, we know we will see him again.
"I want it to be clear, I am consumed with love for my God and I am totally committed to my Savior, Jesus Christ and I will be, until the day I enter His kingdom." — Steve Roath.
In lieu of flowers, donations can be made to the family at United Community Bank in Blue Ridge, Georgia, made out to the "Steve Roath Cancer Fund" or to The Ridge Community Church Family Gathering Area Project at 960 Millholland Road, Mineral Bluff, GA 30559.