Life Tributes for the week of 3/6/19
Sheila Fitzpatrick
Sheila Fitzpatrick, 58, passed away peacefully on Feb. 19 at PDH after a 4-year cancer battle.
She was born and raised in Vallejo and also lived in Vacaville. She came to Quincy in 2006 with her infant son, to be near her family. There were four generations of Fitzpatricks within two blocks for a time: her grandfather, Horace, father Ron, Sheila and son, Ronnie as well as many extended family members.
Sheila loved life and liked to be outside. She even worked in construction trades, doing roofing, laying tile, painting, etc. In Quincy she was praised by clients and employers for her exceptional janitorial services.
She delighted in riding her Harley Davidson motorcycle with friends, logging an impressive fun-filled 56,000 mile. Sheila loved camping at Dean's Valley by the creeks with her beloved son, Ronnie and golden retriever, riding ATVs, etc. She enjoyed movies and music, knowing all the lyrics.
Sheila often expressed gratitude for our generous Quincy community fund raiser in 2015, sponsored by Eastside Pub (Reynolds) and organized by Perry Lee, that relieved financial burdens during her courageous fight to live for her son, the light of her life.
The family thanks you for your friendship to Sheila and the many prayers, cards, calls, visits, and gifts to her. There will be no service, but she remains close in our hearts. Arrangements entrusted to Manni Funeral Home.
David R. Karau
David R. Karau, 80, of Graeagle, passed away peacefully in his sleep on Feb. 23, 2019.
Dave was born in St. James, Minnesota, served in the Army, attended college in California, built a career as a Regional Sales Manager with NCR Corporation and eventually launched his own successful small business, Far West Systems and Consultants. Dave was a generous, devoted, God-loving community member, family man and friend. He was active in his local church and contributed to the Graeagle community in numerous ways including leading and planning Fourth of July celebrations, organizing political events and helping with activities in the small mountain town. Dave led a life marked by optimism and joy, strong in his faith and fueled by hope … he lived God's love in the world. He would often say, "There is no such thing as a bad day … only degrees of goodness!"
Dave is survived by his beloved wife, Barbara; daughters, Robin Karau-Droppa (Sandpoint, Indiana), Christy Karau (Folsom), step-daughter, Elizabeth Whitney (Kent, Washington); siblings, Debbie Kinard and Robert Kinard; grandchildren, Zachary, Nicholas, Tyler, and Joshua Droppa and Alexandra and Ellyse Magnani; and nephew, Kevin Kinard.
He was preceded in death by his daughter, Jennifer Karau, and sister, Sylvia Perryman.
An interment service will be held March 9 at 1 p.m. at Lakeside Memorial Cemetery, in Folsom. A celebration of life service will be held on April 20 at 11 a.m. at Graeagle Community Church.
"Then sings my soul, my Savior God, to Thee … How great Thou art."
Memorial Gifts: Gifts to Share, Inc, c/o Youth, Parks and Community Enrichment, Access Leisure Events and Programs: Camp Nejedly, 915 I Street 3rd Floor, Sacramento, CA 95814.
James Schager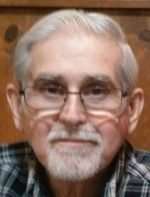 Greenville resident James Schager passed on Monday, Feb. 18, 2019. He lived and worked in Greenville for 33 years; he was a meat cutter for 50 years.
Jim served in the Navy from 1963 until 1967. He was a kind and loving man who loved Indian Valley and its people.
Jim was 74 years old and leaves behind his loving wife, Mary, of 39 years.
Born in Detroit, Michigan, to parents William and Catherine Schager, he leaves behind brothers, William Schager, Jerry Schager, Karl Schager; and sisters, Catherine Borthwick, Mary Kenney, Debbie Menton, and Carol Farnick.
Jim was dad to five sons: Brent Schager, Anthony Schager, Brian Thompson, Mark Thompson and Kevin Schager. He was grandpa to three: Ryan Thompson, Daniel Thompson and Ethan Bergan.
Service will be Wednesday, March 13 at 1 p.m. at the First Baptist Church on Hot Springs Road, Greenville.
Michael (Mike) Scott
Michael (Mike) Scott passed away on Feb. 14, 2019, in Spokane, Washington, surrounded by loved ones. Mike had a big, kind heart and made friends everywhere he went. He will be missed by all who knew him.
Mike was born on March 7, 1939 in Chicago, Illinois, and was the youngest child of Wilfred Scott and Mildred (Gorrell) Scott and had an older sister, Shirley (Scott) Beebe. Their family moved to California when he was five years old. He excelled in woodshop and played both football and basketball in high school. After graduating from Portola High School, Mike continued his education at Chico State University. He joined the Army for three years and served in Korea after the war and then returned to college and graduated from San Jose State University in 1965.
He married his first wife, Linda, that year and they moved to Oregon (first to Portland and then to Eugene). In 1971, they welcomed twin daughters, Sandy and Carla. During this time, Mike worked as an executive for AC Delco, and then as a traveling auto-parts salesman throughout Oregon including Drain, Boring, Medford, Grants Pass, Roseburg, Myrtle Creek and more. His daughters looked forward to traveling the state with him during breaks from school and remember how much his customers enjoyed his visits. Mike coached his daughters' softball teams and taught them basic woodworking skills. He and Linda went to many Duck games and Mike remained a life-long Duck fan until his passing. He eventually converted part of their home into a wood shop and became a full-time furniture maker for a time. His furniture is timeless and lives on in homes in Oregon and Washington.
In 1985, following an amicable divorce, Mike moved back to California and lived with his lifelong friend Don Nelson. It was there he met Mary Vhay, and they were married in 1990 in Lake Tahoe. They were both involved in the Cursillo movement and with a divorced, separated and widowed group called Beginning Experience. They lived in Fremont and vacationed in their cabin in Arnold. In 2002 they moved to Loon Lake, Washington, and lived on the lake there for 11 years. In 2013 they moved to Mead, Washington, where he resided until his death. Mike was very proud to have been sober and volunteer with AA for the past 34 years. Mike and Mary were very active together in their communities.
Mike stayed active during his retirement years. He enjoyed walks with friends and continued his woodworking passions in various projects for family and friends throughout the years. He truly loved visits at the lake with his grandchildren, which included making birdhouses with them. Every summer, Mike would visit his daughter Sandy, who is a teacher and take care of her children, Dylan and Megan, while Sandy prepared her classroom for the next school year. And, even into his late 70s, Mike continued to attend Duck football games with his "double-Duck" daughter, Carla. Mike also loved playing chess and cribbage with his children and grandchildren.
Mike is survived by his wife, Mary Vhay, his daughters, Sandy Scott Skutt, of Auburn, Washington, Carla Scott, of Portland, Oregon, and their children, Tobias, Megan and Dylan. He is also survived by stepchildren, Chris Deming, of Modesto, Katie Kohlstedt, of Deer Park, Washington, and Stacey Privett, of Spokane, Washington, as well as by many step-grandchildren, Annie Wiltse, Peter, Miriam, Claire, and Audrey Kohlstedt, Kaylee Martin, Meghan Dschaak, Rowan O'Day and Owen, Aiden, and Parker Deming, and three step-great-grandchildren, Brooklynn, Lukas, and Dominic. He also considered Lee Ann Bezazian as an adopted daughter and was an important father figure in her life.
Mike's open nature and big heart bonded his extended family together and he was "Dad" and "Grandpa" to many. He also maintained a large number of close friends who deeply loved him.
A Celebration of Life and reception was held at Heritage Funeral Home in Spokane on Feb. 20. Private Interment to follow.
Naomi Elizabeth Smith
Longtime Chester resident Naomi Elizabeth Smith passed away peacefully Feb. 12, 2019, in Boise, Idaho. She was 98 years old.
She was born in Beaver, Iowa, Nov. 3 1920, to Milton and Myrtle Rinker. She attended nursing school at the University of Iowa and worked as a nurse in California when the family moved to Santa Monica in 1957.
She had two sons: Michael Blackburn, who died in 1961, and Douglas Blackburn, who lives in Boise, Idaho, with his wife, Carolyn.
She and her husband Vernon Smith (now deceased) moved to Chester in the early 70s. Naomi was known for her kindness and generosity to everyone and her hearty laugh. She was an expert seamstress and many people have colorful book bags that she made them. Her delicious cookies were loved by many. She was in the habit of walking or riding her 3-wheel bike all over town for many years.
She stayed close to her loving family members, especially her niece, Lugene and husband, Bob Dalby (now both deceased), of Chester, her nephews, Daniel (Adele), and Deron (Maureen), and their children, Zoie, Caitlin and Zachary, of Chester; also her nephew, Bud (now deceased) and his wife, Annalies and their two children, Lorilee and Shelly, from Santa Barbara. She had two brothers, Henry and Eben and one sister, Aline (all deceased), from Iowa. There were other nieces and nephews she loved and kept in touch with all over the country.
She began associating with Jehovah's Witnesses in 1957 in California. She continued her associating in Chester. She was baptized in 1990. She enjoyed very much sharing her hope from the Bible with everyone. She firmly believed in the hope of the resurrection to a life on a paradise earth, where pain and death will be no more. She made many friends in the Congregation, young and old. The children and adults loved her very much and she will be greatly missed. They said they will miss her laugh.
In her later years she lived at Wildwood Apartments. She loved living there. She made many new friends and liked them very much. She especially liked the girls at her lunch table. You know who you are, girls.
A memorial service will be held at the Westwood Congregation of Jehovah's Witnesses at a date to be announced later.