Life Tributes for the week of 5/1/19
Barbara (Ricks) Gallagher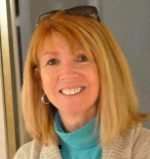 Barbara Gallagher, born April 26, 1955, was a best friend to many, aunt to dozens, sister to four, mother to two, wife to one, and a singular source of sunshine and strength to all who knew her. She was the embodiment of things good and kind, most of all her total faith in all people and steadfast refusal to let an uncaring word leave her lips. Few people have loved — and been loved by — so many.
Barbara passed away peacefully on April 2, 2019, with her husband and children by her side after a years-long, courageous battle with ocular melanoma.
She was born in Baldwin Hills to Angela and Lloyd "Bo" Ricks, the third of five daughters. She grew up in nearby Hawthorne, where she attended Lennox High School.
Barbara later moved to Long Beach, where on a blind date she met the love of her life, Donald "Duff" Gallagher Jr., whom she married in 1986 and commenced a 33-year joyful life together. They had two children who were the center of her world: Mick (born 1988) and Kiley (1990).
The family moved to Cincinnati, Ohio, in 1993. They returned in 2010, after which they divided time between San Luis Obispo and Lake Almanor, where Barbara and Duff built their dream home over the water and above the tree line.
Barbara felt at home in the outdoors and loved to hike, play tennis, ski, and golf. She had a connection to animals, especially the family's many pets. She was equally social and private, and enjoyed finding a quiet perch to knit or read. She gave her time freely, volunteering with Meals on Wheels, the Parent-Teacher Association, Catholic Charities, and her local parish, Immaculate Heart of Mary, while in Cincinnati.
Barbara was best known for simply being kind, without exception. More than any other, she possessed a gift for uncomplicated, unconditional friendship. In a rollicking, fast-paced world, she was a stroll, a listen and an easy laugh.
The greatest currency in her life was family, which in Barbara's case was large and loving.
She is survived by Duff, Mick and Kiley, as well as her four sisters, Gerri (Mario) Merced, Jane (Jeff) Sandford, Donna (Dennis) Wild, and Diane (Chris) Lemire — to say nothing of Duff's seven siblings and their families, all of whom adored her. She was an aunt to a whopping 30 nephews and nieces, and a great-aunt to just as many, each of whom received her full attention and was convinced they were her favorite.
Barbara was never boisterous. Her love was a quiet, consistent undercurrent in all our lives. Yet, by just being good all the time, she was the best of us.
In lieu of flowers, the family asks that donations be made to the Ocular Melanoma Foundation (ocularmelanoma.org). Barbara's wish was that her friends and loved ones schedule frequent and thorough eye exams with full dilation.
Celebrations of life will be announced at a later date.
Donna Lehr
Donna Lehr, age 89, longtime Taylorsville resident, passed away on Tuesday, April 23, 2019, at Idabel, Oklahoma. She was born on January 2, 1930, in Pittsburg, California, the daughter of William Earl Burford and Claire Evelyn Walchak Burford. Donna married Delbert Lehr on Feb. 17, 1951, in Verdi, Nevada.
Donna was a homemaker. She was a longtime member of the Soroptimist Business Club. Donna enjoyed gardening and spending time with family and friends. She was affiliated with the Methodist Faith and had lived in Idabel for just a few weeks, moving from California to be closer to her son.
Donna was a devoted wife, mother and grandmother.
She was preceded in death by her parents and a son, Jack Lehr.
Donna is survived by her husband of 68 years, Delbert Lehr of the home; sons and daughters-in-law, Jeff and Nancy Lehr, of Redding, and Steve and Kelli Lehr, of Idabel, Oklahoma; grandchildren, Claire and Kelcea Downing, of Idabel, Oklahoma and Madelyn Lehr of Stillwater, Oklahoma; several nieces, nephews, other relatives and friends.
A memorial service will be held in Taylorsville at a later date.
Online condolences can be shared with the family at whitefamilyfh.com.
Arrangements with
White Family Funeral Home, Idabel, Oklahoma.