Life Tributes for the week of 5/2/18
Maxine Louise Brown
Maxine Louise Brown, 87, of Lake Almanor, passed away April 22, 2018, in Carson City, Nevada. Maxine was born July 11, 1930, in Fairfax, Oklahoma.
She is survived by her husband, Bobby Don Brown; daughters, Verlene Anne Baldwin and Nita Louise Walmer; grandsons, David Baldwin and Charles Torres; granddaughter, Cyra Frandsen; and great-grandsons, Beau, Caleb, Elijah, Isaiah and Isaac Frandsen.
A funeral service was held Saturday, April 28, at Walton's Chapel of the Valley, 1281 N. Roop St., Carson City, Nevada.
Graveside services will be held Thursday, May 3, at 12:30 p.m. at Northern California Veterans Cemetery, 11800 Gas Point Road, Igo, CA.
Christine (Bailey-Hill) Bruner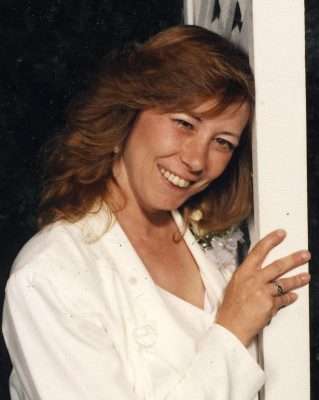 It is with great sadness to announce that Christine (Bailey-Hill) Bruner, 61, passed away on March 26, 2018, surrounded by her loved ones at Renown Hospital.
Chris was born on Nov. 8, 1956, in Gary, Indiana, where she attended Merrillville High School. Later in life, her family moved to Nebraska, where she had her two beautiful daughters. In 1981, Chris moved her little family to Quincy. Here she raised her daughters, worked multiple jobs all while attending Feather River College where she would earn her AA degree.
On Oct. 7, 1995, she married James Nelson Bruner in Quincy. She was always the life of the party, her laugh could be heard from afar. She enjoyed camping and swimming in the beautiful country where she enjoyed living. She also had a great love for her numerous pets.
Chris was survived by her husband, James Bruner; daughter, Kerry Ann (Ryan) Williams; granddaughter, Hannah Violet McCormick; and grandson, Colin Williams; stepdaughter, Josette Marie Bruner; sisters-in law, Barbara Ann Bruner and Theresa Marie Brock; brother-in-law, Paul Edward Bruner; and all of their lovely children.
Chris was preceded in death by her parents, Everett Jacob and Dorothy Bailey; daughter Candy Lynn Hill McCormick; sisters, Donny Bailey, Lila Bailey; brother, Jay Bailey; brother-in-law, Ronald Dale Bruner; as well numerous friends.
Services will be held Saturday, June 16, at 3 p.m. in Gansner Park.
Sue Ann Crites
Sue Ann Crites, 68, passed away April 11, 2018, in Oroville, surrounded by loved ones.
Sue Ann was born June 17, 1949, in Greenville, to Grobner and Alice Williams. She had three siblings: Jefferi, Dale, and Laurie. Sue Ann graduated from Greenville High School in 1967. In 1985 she returned to school, majoring in criminal justice at Butte Community College, proudly earning a 4.0 grade point average.
Sue Ann often described her childhood growing up in Taylorsville as idyllic. She loved horses, swimming in Indian Creek, camping on Diamond Mountain and at Crystal Lake, and eating venison caught by her dad and home-baked goodies created by her mom. Sue Ann often bragged that her mother baked a different dessert for each night's dinner. She had fond memories of her dad surprising her and her siblings with baby chipmunks abandoned in hollowed-out trees he found while logging.
Sue Ann was a well-known wordsmith and a proud quintessential mother to her two children, Mindy and Jarold. During their grade school years, she volunteered as their homeroom mother. Every night of her children's formative years, Sue Ann, Mindy and Jarold played board games and put together puzzles followed with a bedtime storybook. These nightly routines were the bedrock of their loving relationship.
Sue Ann was a hard worker with a supreme work ethic. She had multiple careers in California and New Mexico: realtor; weighmaster; bookkeeper; and business owner. Sue Ann was well-liked and loved. She was celebrated for her quick wit and big heart. Throughout the years, Sue Ann gave many donations to non-profits that worked to educate youth around the world. She was also known to buy meals, drive around Oroville and pass them out to homeless people.
Sue Ann's greatest joy in life were her grandchildren. She spent countless hours at their ballgames and music recitals. Sue Ann leaves a huge void in their lives.
Sue Ann is survived by her daughter, Mindy Stokes (Katie) and son, Jarold Stokes; grandchildren, Reagan, Payton, Jackson and Soleil; sister, Jefferi Smith and brother, Dale Williams.
She was preceded in death by her beloved parents, Grobner and Alice Williams and her dear sister, Laurie Beck.
A service, with a potluck to follow, will be held May 12 from 11 a.m. to 1 p.m. at the Taylorsville Methodist Church. All are welcome to bring a dish to share with others and encouraged to bring their favorite memory or two of Sue Ann to share as well.
Ralph Kenneth Whitt
Ralph Kenneth Whitt passed away April 25, 2018, in Chico. He was 69.
Newton-Bracewell is the funeral home handling arrangements.