Linda Susan Marshall went home to our Heavenly Father on August 6, 2021, surrounded by family after an 11-year battle with cancer.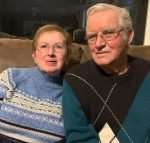 Linda was born on December 4, 1950, in Greenville, California, to Joseph and Mary Tarantino and was the second eldest of seven children. She grew up in Quincy, where she graduated from Quincy High School in 1969. She went on to spend some time at Feather River College before starting her 15-year career at the United States Forest Service as a fire dispatcher. There she met a charming fella named Curtis Marshall. He swept her off her feet and they were married on September 18, 1976, in Portola.
They welcomed their first child in 1979 and their daughter 3 years later. In 1994 she joined the United States Postal Service where she remained until her retirement in 2011. She spent her retirement enjoying lunch with friends, working in her yard, playing bunco, and exploring the area with her family.
Linda is survived by her husband of 46 years, her son Clifford Marshall, daughter Kristy Pierson (Marshall), her six grandchildren (April, Aeidin, Aly, Triptyn, Keevan and Emmaly), six siblings (Mike, Lou, Cathy, Lori, Rich and Kim) and many nieces and nephews.
In lieu of flowers, please consider making a donation to the Gene Upshaw Cancer Center by visiting www.Tahoecancercenter.com and making your donation in Memory of Linda Marshall.
Arrangements by Manni Funeral Home.