Local photographer exhibits photos for museum fundraiser
My father, pioneer conservation photographer Philip Hyde, took the summer of 1948 off from Ansel Adams' new photography school to earn income for school supplies and living expenses. The G.I. Bill for Veterans of World War II paid for his tuition and books. He and my mother Ardis first moved to Plumas County so he could work at the Cheney Mill in Greenville.
That same summer Dad also photographed many ranches in Plumas County. After photography school his work showed in major museums and galleries including the Smithsonian. He became known for his iconic 1960s and 1970s landscapes that campaigned to establish many U.S. national parks and popularized the large coffee table photography book.
Mom and Dad lived in Plumas County more than 50 years. In 1965, I was the second male baby born in Genesee since the 1800s. Meanwhile, Dad became friends with Plumas County Chamber of Commerce manager and Museum Curator Bob Moon. With a bequest from the estate of Stella Fay Miller, Dad, Moon and other community leaders, along with members of the Native Daughters of the Golden West, founded the Plumas County Museum.
Now fittingly, the museum will host the first show of my exhibition, "Agriculture West and Midwest: Visual Stories of a Fading Way of Life from 17 States with Special Emphasis on Plumas County," from Sept. 7 through Dec. 29.
The opening reception Sept. 7 will run from 5 p.m. to 7 p.m. At 6 p.m., I will talk briefly about my adventures photographing farms and ranches in 17 states. I will also share a few experiences from my upbringing traveling the wilderness West and learning basic camera settings from my father after he gave me an all-manual Pentax film camera when I was 10 years old.
For many years, I never made more than a few hundred photographs, until 2009 when I bought a Nikon DSLR. Since then I have made over 80,000 images, more than one third depicting agricultural subjects.
Childhood memories of swinging on ropes into stacks of hay bales in a barn near home made barns a familiar and loved subject that took me deeper into photographing agriculture. At first I kept capturing historic barns because people liked those photographs. However, with the influence of my mother's green thumb and going with her to local ranches to get manure for the garden or to buy fresh eggs or milk, my interest was in the people, the life and how they worked with the animals. I wanted to preserve for future generations, all phases of farming and ranching in action, especially the styles and methods already disappearing across the country.
While I traveled in the Midwest for three months in the summer of 2015 in Dad's 1984 Ford converted van, a reporter told me the state of Minnesota alone loses more than 300 barns a year. Agriculture has changed more in the last 80 years than in the last 4,000. In 1900, there were over 30,000 million American farmers, today fewer than five million. Many small agrarian communities across the U.S. are turning into ghost towns.
Besides photographing our disappearing agricultural history, I also strive to bring to light the differences between industrial agriculture and smaller, more sustainable ways. For example, in the West it has become common to use chutes to hold calves still for branding. However, this year I photographed local ranchers in Indian Valley who still ride, rope and rustle the calves by hand.
The art of agriculture itself is a rich tradition going back to the Dustbowl and the Great Depression. Studying the details and keen eye for observation of Dorothea Lange, one of Dad's teachers at the California School of Fine Arts — now the San Francisco Art Institute, informed how I photograph farmers and ranchers. She, Adams, Edward Weston, Minor White and other luminaries, who taught Dad at school, all photographed agriculture and set the bar high. Today, Weston's series of bell peppers have become some of the most prized silver gelatin prints ever made. Morley Baer, also an Adams protégé, photographed barns in California particularly well, as did Carr Clifton, a neighbor and protégé of Dad.
Another example of traditional agriculture, the iconic Olsen Barn and meadow border on Chester at the edge of what is left of the Native Maidu people's Big Meadows on the shore of Lake Almanor. Feather River Land Trust recently began restoring and stabilizing the base and foundation of the barn that pioneered dairy farming in the area, to keep it from collapsing under heavy snow or wind. I am proud that my photographs of the historically significant barn helped in fundraising for the project. However, many old farm structures no longer get enough use to justify the high costs of maintenance. I hope my project can bring awareness and funding for historical restoration efforts. My goal is to do additional shows of my agricultural work. A book is also underway about some of the crazy and unusual experiences I have had walking onto farms and ranches and the people I met on my journey.
Meanwhile, the Plumas County Museum is also constantly scrambling to raise funds to keep enough employees to properly take care of the collection. Museum Director and Curator Scott Lawson said that besides the papers and biographies of the pioneers of the county, the museum also holds a large collection of tangible objects passed down through generations.
"We have a little bit of everything that represents what life was in Plumas County over the last 170 years for the Euro-American culture, plus items that represent the life ways of the indigenous Maidu. People gave us these objects and records for us to hold in trust and make sure they are taken care of for future generations," said Lawson. "We are not the Quincy Museum, we are an all-encompassing facility holding the history of the whole county. We represent all of the towns and the entire Feather River watershed is important to us. We can't do it all here. We are not in competition with the other 11 local museums, but try to help them as much as we can."
From time to time, the county budget gets tight and the Plumas Museum Association picks up the slack and keeps the doors open. The association relies on donations from the community for its survival.
The museum has a full calendar of well-organized, quality programs for children and adults. The kids especially enjoy learning the heritage skills from the past like making candles and other goods. Lawson said an example of what gives him the most satisfaction happens when new parents come in with a child or two and mention that one of their own best childhood memories came from a day at the museum.
"We are excited to have a fund-raising exhibition here," said Lawson. "It is noteworthy that David's work will be displayed on the Mezzanine Gallery near his father's 40×50 darkroom prints which have graced our walls since 1969. David Leland Hyde plans to donate to the museum half of all proceeds from the sale of his fine art prints and other small collectibles available during the exhibition. Please enjoy the show and support the museum. The first 50 people to arrive at the opening will receive a keepsake gift."
Advertisement
For information, call 283-6320 or email [email protected].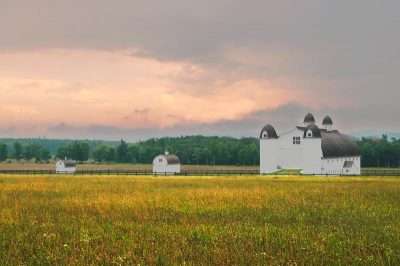 Opening reception
Date: Friday, Sept. 7
Time: 5-7 p.m.
Highlight: 6 p.m. presentation
Locale: Plumas County Museum