Megan Dahle announces bid for re-election to the Assembly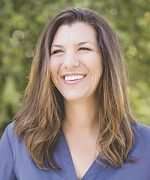 Assemblywoman Megan Dahle announced her candidacy today for re-election to the newly drawn California 1st Assembly District.
"My commitment to constituents is stronger than ever," said Assemblywoman Dahle. "I am proud of the legislation we championed and will continue to be a strong voice for the 1st Assembly District."
Assemblywoman Dahle authored several bills directly impacting the livelihood of working families that were signed into law. She successfully secured millions in critical funding for local communities, passionately advocated for parents and students, and consistently stood up for tough-on-crime policies. In 2021 Dahle was rated the most pro-business Assemblymember by the California Chamber of Commerce.  
"In the newly drawn district, I will continue to represent 82.9 percent of my current district and welcome the opportunity to earn the support and trust of voters in Alpine, Amador, and El Dorado Counties. I look forward to the work ahead on behalf of the North State," stated Dahle.
Assemblywoman Megan Dahle was elected to the California State Assembly in 2019. The newly drawn 1st Assembly District includes Alpine, Amador, El Dorado, Lassen, Modoc, Nevada, Shasta, Sierra, Siskiyou, Placer and Plumas counties.
For more information, visit www.votemegandahle.com