Megan Dahle announces Senate bid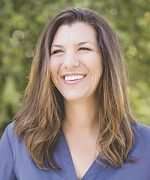 Assemblywoman Megan Dahle, who represents the 1st District, which includes Plumas County, today announced her candidacy for California's 1st Senate District. That is the seat currently held by her husband, Brian Dahle, who will be terming out of the position at the end of this term.
In announcing her candidacy, Dahle said, "The North State needs a strong advocate with commonsense solutions and legislative experience. I'm known for getting things done in the Assembly, and will carry that same fight on behalf of the constituents in the Senate."
Megan Dahle was first elected to the Assembly in 2019; the Senate race will be held in 2024.