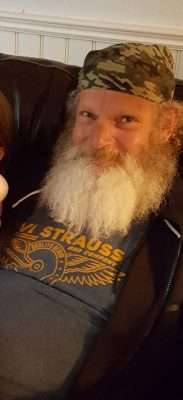 The Plumas County Sheriff's Office issued a press release today asking for the public's help in finding Philip "Garr" Ohle, 58 from Portola, California, who was reported missing Sept. 17.
Ohle was last seen late on the afternoon of Sept. 6 at his North Gulling Street residence in Portola. Ohle left in his 2011 silver Subaru Outback wagon, with CA license plate # 7UKB137. He is described as a white male, six foot tall, 220 lbs. with short gray hair, blue eyes and a large gray beard. He was last seen wearing blue jeans, and a green or maroon button-up shirt. Ohle has no known medical issues and there has been no activity on his cell phone.
Ohle's family made a missing person report to the Plumas County Sheriff's Office after family and co-workers became concerned that Ohle had not been at work or home for several days.
The Plumas County Sheriff's Department is investigating the whereabouts of Ohle. There have been unsuccessful searches conducted with an airplane and helicopter of the Lake Davis area where Ohle frequently visited.
Anyone with information regarding the whereabouts of Philip "Garr" Ohle is urged to call the Plumas County Sheriff's Office or their local law enforcement agency. The Sheriff's Office can be reached at (530) 283-6300.