Moving on, but not out of FRLT
With the announcement of Karen Kleven's retirement on Jan. 31, the Feather River Land Trust, headquartered in Quincy, didn't have to search long before recruiting a new development director, Corey Pargee.
As the development director at the Land Trust, Kleven was responsible along with her team for raising money from individuals as well as from grants to maintain and grow FRLT's capacity, in order to conserve and steward the special places of our region.
When she started, there were just five staff members employed, "and now there are ten, plus several part-time consultants." That growth in personnel has coincided with increased conservation efforts over the years.
Since October of 2008, Kleven was instrumental in her leadership role through outreach programs to preserve and manage several properties and open spaces in Plumas County.
Some of the campaigns and projects that she is most proud of and where she provided important contributions include the purchase of the Heart K Ranch in 2011, the Quincy Learning Landscape Leonhardt property in 2012, the Pearce Ranch conservation easement in 2011, the Gateway to Mountain Meadows in 2018, the growth of the Learning Landscapes program, the Sierra Valley Preserve and the success of raising $1 million for the organization's Vision Fund in 2017-2018.
Kleven said her favorite accomplishment was working with many dedicated people to raise the $800,000 needed to conserve the Olsen Barn and Meadow in 2015 within a nine-month framework.
Fully $400,000 of the total was made possible by Sherrie Thrall, supervisor for the Lake Almanor area, through a grant from the Department of Water Resources, "but the remaining amount had to be raised from individual donors," she said.
Because the barn and 107-acre parcel adjacent to Chester is so well loved, hundreds of people stepped up with small and large donations to conserve it in perpetuity.
In part because of the protection of the Olsen Barn property from future commercial development, "I can feel that I made a difference in people's lives for a very long time."
Over the preceding decade, "I've tried my best to contribute to creating a strong, vibrant organization that can continue to conserve special places," and take care "of the lands already protected," shared Kleven. "… I especially feel strongly about our mission to connect people to our conserved lands."
Being in nature made her a better person, she confided. "When I feel stressed and anxious I head for those natural, open spaces to lift my spirits. I'm proud to have helped create some of these spaces for myself, for the community, and for our children and grandchildren."
Kleven said she has been dependent on the public's generosity and good will "for my success and the success of the land trust," adding that, "It's amazing what we've accomplished together."
Advertisement
She acknowledged that it was more than the generous gifts from individuals that she appreciated, but also the love that so many showed for the Feather River region "that kept me motivated; the kind words and volunteer efforts, keeping me going all these years."
Kleven mentioned how she had never worked in a place with such fun, smart, hardworking staff and board of directors, or with such wonderful supporters. "What an honor!"
She's not totally leaving the Land Trust, however, but will be working on the Planned Giving program as part of the FRLT's development team, and will continue to attend many of the organization's events.
Fortunately, "I'm turning over the fundraising aspect of FRLT to very capable team members," including Pargee, she was quick to add, who "loves working here and has the energy and smarts to do a great job."
The reason Kleven gives for retiring is the need to find more time to "play outside, relax, spend time with friends, read books and do some traveling."
In conclusion, she wanted to, "Thank you all in making the last decade with FRLT such a wonderful part of my life. … It's time for someone else to take over, and I am so glad we could find someone like Corey Pargee to take my place."
Corey Pargee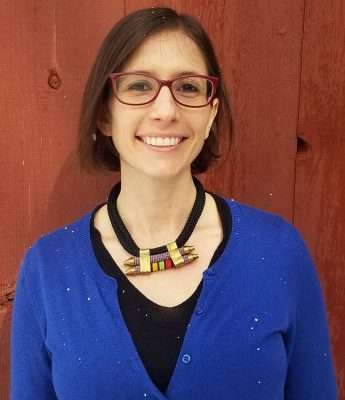 Corey Pargee, who currently lives in Quincy, knows the region especially well, having been born and raised in the Lake Almanor Basin, where she attended Chester Elementary and Chester Jr./Sr. High schools.
Her family members, living in the Lake Almanor/Chester area, have called the Feather River watershed home for five generations.
"I am honored to be back in Plumas County and working with the Land Trust to preserve the lands so close to my heart," for the benefit of generations to come," said Pargee.
Pargee received her bachelor's of arts in social sciences from CSU, Chico, and dedicated several years of her career to international development, focusing on sustainable business development in Africa. She served as a Peace Corps volunteer in Madagascar, where she partnered with local organizations and community members to help create small businesses as alternative income sources to illegal timber harvesting.
"I also led an environmental education program at village schools and coordinated efforts between a U.S. company and a local farmers cooperative to produce and export the first-ever shipment of specialty organic rice from Madagascar to the United States.
After a few years in Madagascar, Pargee moved to New York City, where she completed her master's degree in public administration at Columbia University, with a focus on development practice.
She spent the next several years working in the private, academic, and nonprofit sectors, leading programs and operations focused on sustainable economic development.
More recently she served as director of operations for First Access, a technology start-up with a mission to make financial services more accessible and affordable to underserved communities in emerging markets.
Pargee shared just how excited she is to continue the amazing work Kleven began, and through her mentor's training and shared experiences, strengthen FRLT's capacity to preserve the rich ecological and cultural resources of this area.