Obituaries for the week of 10/11/17
Robert George Brent Jr.
Robert George Brent Jr., known to most as "Bob," passed away on Oct. 1, 2017, at the age of 66, from natural causes. He was born June 28, 1951, to Mercedes (Collier) Brent and Robert George Brent Sr.
Bob was raised in Westwood. He joined the US Navy shortly after he graduated from high school and served in the Vietnam War. He received Navy Unit Commendation Medals for being a part of the Apollo 13 Recovery Force.
Upon returning home from military service, he began his employment with Collins Pine Lumber Company in Chester, during which time he also attended Lassen College and received an associate degree, majoring in criminal justice. He remained with Collins Pine Lumber Company for over 18 years. Bob then began his Federal law enforcement career with DOD (Department of Defense) at Sierra Army Depot, Herlong. He was the Deputy Chief of Police and served the base for 28 years. During his law enforcement career he received numerous certifications and commendations.
His greatest passion as an officer was educating young people from grades K through 12 about the D.A.R.E. Program (Drug Abuse Resistance Education). He taught at several local schools in South Lassen County for 22 years. He and his wife Shirley made a huge impact in their local community in many ways through their dedication to the children and the D.A.R.E. Program. He will be sorely missed by the communities.
He was a member of CNOA (California Narcotics Officers Association), a firearms instructor and expert marksman.
Bob enjoyed the outdoors and was an avid hunter. During their "Huntingmoon," he and his wife Shirley shot and brought home a six-point elk from Colorado. He loved to hunt, fish, camp, boat, water ski and snow ski. He enjoyed football and was a huge Raider fan.
Bob was a man of intelligence and high integrity. He had a top tier level commitment to family, work and the D.A.R.E program. At work he was fondly referred to as "By the book Bob." He was a very kind, supportive, dedicated, sensitive and gentle-natured man. The world is a better place because of him and he will be greatly missed by all. His love for family knew no limits or boundaries. He was not just an "in-law," but became a son, brother and uncle to his wife's family.
Robert "Bob" will be lovingly remembered and missed by his wife Shirley, his son Larry, his two grandsons Nick and Zack, his sister Shirley and brother-in-law Vern Ceaglio, his niece and nephew Cara and Sean Ceaglio, his Aunt Eve DeVeir and numerous other relatives.
A memorial service for Bob will be held on Friday, Oct. 20, at 12 p.m., at Community Church, 1400 Numa Road, Susanville, CA. A potluck reception will follow.
Please join us in celebrating Bob's life.
Melissa Rae Lancaster
Plumas County native, life long resident and local Quincy business women, Melissa Rae Lancaster passed from this life unexpectedly along with her unborn daughter, Thursday, Sept. 21, 2017, at Renown Medical Center in Reno, Nevada.
Born in Quincy on Aug. 7, 1978, she was raised by her stepfather Dale and mother Rae Lancaster, first in Indian Valley and later moving with her family to Quincy where she attended Quincy High School and was a member of the graduating class of 1995.
Melissa began working at Polka Dot Restaurant in East Quincy while still in high school and eventually purchased the business with her mother in 2011. She enjoyed cooking, all types of crafts and collecting pinecones.
Melissa was preceded in death by her stepfather, Dale Lancaster.
She leaves in her passing her daughter Kindle Rowe and son Kareem Rowe, both of Reno, Nevada; mother; Rae Lancaster and her companion Rich Thayer, of Quincy; grandmother Lillian Lambert, of Quincy; a brother Kevin Lancaster, of Chico; two uncles and two aunts to include her Aunt Elaine Humphrey, who was so instrumental in her upbringing; along with numerous nephews and one niece.
A Celebration of Life for Melissa and her daughter is planned for Saturday, 1 p.m., Oct. 14. An opportunity to express condolences to the family along with signing the memorial guest register is available online at fehrmanmortuary.com. The family asks that any remembrances in Melissa's memory be made to the Quincy Volunteer Fire Department c/o Fehrman Mortuary and Crematory, P.O. Box 53, Quincy, CA 95971
William A. Lewis
William A. Lewis, 89, passed away peacefully with his family at his side on Aug. 25, 2017, at Providence Hospital Anchorage Alaska from a massive stroke.
Bill was born on Aug. 5, 1928, in Palermo to Henry Roy Lewis and Charlotte O'Hare Lewis.
Bill joined the Navy in 1946 and served in Sangley Point, P.I., where he was a Seabee Metalsmith third class. He received an Honorable Discharge in 1948. Bill worked as a Truck Driver and Longshoreman; he was always liked and respected for his great work ethic by his fellow employees.
Bill was married to Mary Green Lewis, one of his Quincy High School classmates, in 1948. They were married for 65 years. They had two wonderful daughters, Janie and Janis. Bill and Mary followed their daughters and granddaughters to Soldotna in 1984 where they built their beautiful Justus Cedar Log home.
Bill was orphaned at the age of 11. He was taken in by Jim and Lois Orr, who owned a chicken ranch in Quincy. Although Bill was orphaned, he kept in touch with all of his siblings who resided throughout Northern California.
He was preceded in death by his parents, sister Belgeneva, brothers Mike, Merritt and younger twin brother Wilbur. Bill was the last of his birth family to pass on.
Bill had an amazing memory, especially of his childhood. He loved to tell the stories of growing up on orchards, ranches and gold camps. He loved to hunt deer, go on family picnics while cutting firewood and silver tip Christmas trees in the mountains of the Sierras. He also dove for gold and fished for trout on the Middle Fork of the Feather River. He continued his love of fishing in Alaska, fishing the Cook Inlet and its rivers for salmon and halibut. He loved dip netting for Reds. In later years, he especially enjoyed fishing at Cunningham, Centennial and Crooked Creek catching Silvers, turning strangers into friends.
Bill loved helping his family, many friends and neighbors. He was always lending a hand on a building project, mowing a neighbor's lawn, or plowing out their driveway. He treasured his family and showed it with hard work and affection. Bill in his later years was proud that he could take care of himself and his home; in fact, the day he had his stroke he had mowed his lawn. Bill was likewise treasured and greatly loved by his family and many friends. As his three-and-a-half-year-old granddaughter Neva stated, "Grandpa Bill passed away but he will always live in our hearts."
Bill is survived by his daughters Janie Lewis and Janis Byram, her husband Demie all of Soldotna; grandchildren Sadie Updike and fiancé Nick Berg of Kenai; Melody Puckett and husband Jeremy of Kasilof; great-grandchildren Riley Updike, Neva Puckett, Bronson Puckett and his nieces, nephews, other relatives and many friends. At Bill's request, there will be no memorial service. Any donations should be made to St. Judes, Bill's favorite charity.
Viola Berkich McGartland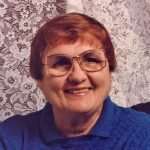 Viola Berkich McGartland, of Milwaukee, Wisconsin, died on Oct. 1, 2017. She was born Aug. 6, 1925, to George and Danica Berkich in New Holstein, Wisconsin. Upon graduation from Lake Geneva, Wisconsin, High School she worked for the government in Chicago, Illinois, during World War II. Thereafter, she worked for more than 40 years as a legal secretary and paralegal in Illinois and California.
She married David Thomas McGartland in Holy Name Cathedral in Chicago in 1953.
Her parents, husband, David and son, David Brian, all predeceased her.
She is survived by her sisters, Anne Kathan of St. Cloud, Florida, and Donna Anderson of Lake Geneva, Wisconsin, as well as her three daughters, Kathleen Patricia who resides in Germany, Susan Eileen and Cynthia Wester, both of California. She is also survived by three grandchildren and one great-grandson.
Susan Orange
Longtime Greenville resident Susan Orange passed away tragically in a vehicle accident in the Feather River Canyon on Oct. 4, 2017. Susan was born to Malcolm and Betty Jo Hall in Corning on March 2, 1950.
She was an incredibly bubbly little girl who grew up as a tomboy who emerged into a beautiful compassionate lady while still instilling that adventurous side. Susan graduated from Corning HS then went to CSU Sacramento where she earned her bachelor's degree in social work.
From there she operated a preschool in Red Bluff before gaining employment with Head Start. She worked for Head Start in Willows, Red Bluff and Quincy. Susan also taught classes at Shasta Junior College in Redding. After putting in 35 years in social work and Head Start she retired. Susan also worked for CDF manning Dyer Mt. Lookout overlooking Lake Almanor and was also a volunteer fire fighter.
Susan loved everyone around her and wore a permanent smile with bright eyes on her delightful face. She always had a kind word and a big hello for everyone. The love she shared for her family was exceeded by none.
Horses were her secondary passion. Even after she was bucked off in Taylorsville 10 years ago and paralyzed her love and enjoyment for them continued. Some of her happiest moments were riding horses again when she was able to through handicap programs in Chico and Quincy. A handicap ramp was built at her home in Taylorsville for her to be able to continue to ride when able.
Susan remained extremely thankful for everyone who helped her when she became paralyzed. In quiet moments, she would often become very emotional in appreciation for friends and family who worked in renovating her home to accommodate her disability and the quality of life she was able to have. Nearly every day she would talk about how she was lucky to be living and how people would help each other in the community.
Though paralyzed for the past 10 years Susan would not let that slow her down and she never, ever complained about her condition, making the most of it and happy to be alive even though she was in pain most of the time. She was looking forward to exploring the new sidewalks in Greenville after years of struggling with her wheelchair on the obstacles of Greenville streets. More than once she flipped on her back like a turtle trying to navigate the treacherous streets. Fortunately there was always a kind person to help her get back upright. She thrived on the ability to try and overcome obstacles in spite of her disability.
Susan loved Indian Valley and the people within. She was a community activist and an active member of the Taylorsville Riding and Roping Club, Taylorsville Grange and volunteered at the Taylorsville Community Pool. Zooming across the large bouncing dance floor at the Taylorsville Grange could often evoke an exclamation of delight and a beaming smile. She also took pleasure in being a volunteer poll worker during elections and believed it to be a civic duty to help.
Susan enjoyed the simple pleasures of life such as sitting on the front porch visiting with friends and family, hiking up Mt Lassen on the full moon when she was able to, swimming in lakes and streams of Plumas County, snow and water skiing, riding horses in Caribou Wilderness, at Taylor Lake, Indian Valley and Mt. Hough. And enjoying the company of her dogs. Susan would try to do what was right, always said pleaseand thank you, helped others and honored our country.
She became pretty well known for zooming around in her orange wheel chair, rolling up to say hi and engaging in honest and earnest conversation. She truly cared in what people thought and what they had to say. She was a loving wife, mother and grandparent with her eyes lighting up continuously. It takes a special person to be a spouse of a Game Warden or Deputy and to be supportive of all their crazy schedules, demands and emotions. Susan was a model of love and support for her husband whom she was completely devoted to.
Grandchildren were central for her passion. This past year as a Christmas present for her grandchildren she hired a local contractor to build a two-story tree house for the kids to play in. Though she could not get in it herself, she would sit at the base of it for hours with her chin in her hands reveling in the enjoyment of kids playing and engaging in conversation. It may have been more of a present to her than for the kids.
Susan was very protective of the quality of life that Plumas County offers. She would often engage in fierce debate in keeping family values and clean living central to our rural lifestyle. She enjoyed the mountains, streams, lakes and forests. Wildlife was mesmerizing to her especially enjoying spring when all the newborns were emerging to start their journeys in life. She took delight in the four seasons of Plumas County and loved to listen to rain on the roof of her cabin in North Arm.
Susan leaves behind her husband Bob, of Greenville; sister Libby Harmor, of Sacramento; her daughter Josie and husband Fritz Barr, of Taylorsville; sons Todd Orange and Travis Orange, of Reno, Nevada along with Travis's wife Laura. Susan had six grandchildren: Miles, Eva, Connor, Trevor, Sadie and Pierce, all of who are and will remain the loves of her life. Susan is beloved, loved and will be dearly missed by many. She touched countless lives with kindness, compassion and caring.
Visitation with Susan will be at Fehrman's Mortuary in Greenville on Sunday, Oct.15, 1 – 3 p.m. There will be a celebration of her life in the Town Hall adjacent starting at 3 p.m. Interment will take place in Indian Valley the valley she grew to love.
An opportunity to express condolences to the family along with signing the memorial guest register is available online at fehrmanmortuary.com.
Curt Raye
Lake Almanor resident Curt Raye passed from this life peacefully, with his loving family at his side early Sunday morning, October 1, 2017, at his residence following a courageous battle with cancer.
Born in Porterville to Jerry and Claudean (Rold) Raye on December 12, 1968, Curt was raised and educated in Porterville, graduating from Monache High School as a member of the Class of 1987, where he lettered in football. He went on to further his education at Porterville Community College where again he played football.
After leaving college, he began a career as an ironworker, a career that led him north to the community of Susanville where he helped in the construction of the High Desert State Prison.
In 1994, he moved to Lake Almanor and, in 1998, began employment with Womack Construction as a crane operator. Not only was Curt an exemplary employee with a strong work ethic but he considered his employer his second family.
Curt was a dedicated family man and will be remembered by many as the Pop Warner Grizzlies football coach from 2005-2011. He enjoyed the outdoors through mountain biking, hiking and, in his younger years, down hill snow skiing.
In his passing Curt leaves his son, Robert Glenn; daughter, Misty Raye Glenn, and their mother and longtime companion, Jessica Glenn, all of Susanville; father, Jerry Raye, of Porterville, and a brother, Alan Raye, currently serving our country in the U.S. Army.
Curt joins his mother, Claudean Carol Raye, who passed from this life in 1999, in their eternal home.
A celebration of Curt's life will take place at 1 p.m., Friday, October 6,  at the graveside in the Chester District Cemetery.
An opportunity to express condolences to the family, along with signing the memorial guest register, is available online at fehrmanmortuary.com.
William Steven Tolen
Steve Tolen died peacefully at his home with his family at his side on Oct. 6, 2017, in Quincy, at the age of 67.
Steve was born in San Francisco on March 13, 1950, and resided in San Mateo and Hillsborough until he graduated from Burlingame High School in 1968. While still a senior in high school, Steve joined the United States Naval Reserve and following graduation from high school went on to training as a hospital corpsman. Upon his honorable discharge from the Navy, Steve had attained the rank of HM3.
As early as the 4th grade, Steve wanted to become a funeral director and this ambition led to his ultimate meeting with Andy and Gayle Anderson in 1965, who took him under their wing. Immediately following his discharge from the Navy, Steve moved to Chico and began his lifelong career in EMS, working for Chico Ambulance Service back in the days of Cadillac Ambulances. During this period, Steve also worked in several capacities at hospitals in the Chico area as well as going to Butte College at night when the campus was still housed in portable classrooms in Durham.
1973 was the year that brought Steve back to Quincy in order to operate the ambulance there under the auspices of Chico Ambulance. Steve also began what would become a long career with Plumas District Hospital. Not one to be idle, Steve also began serving his apprenticeship as an embalmer under the tutelage of Andy Anderson. This marked the beginning of a long relationship serving in the funeral service under Andy Anderson, Troy Smith and John Fehrman. Steve found a great deal of personal satisfaction in being able to serve families who had lost their family members or friends through his work in the funeral service.
On the medical end, Steve worked in a variety of capacities at Plumas District Hospital and served as their ER and ambulance supervisor from 1976 until 1990. During this period Steve also became an EMT II, one of the first in the Nor Cal region. Steve left PDH and returned again in 1993, this time as a Paramedic. In addition to this, Steve also taught the EMT program at Feather River College beginning in 1987 until 2012.
Steve retired from Plumas District Hospital as their safety officer in 2012 due to health issues but remained active as a consultant with an emphasis on emergency preparedness and joint commission issues.
Steve was also actively involved in regional EMS as a member of the board of directors of Nor Cal EMS from 1976 until 1990, serving as president in 1981. He was asked to join the board again as a member at large and served as their chairman until his passing.
Steve was always actively involved in the community and served on the Quincy Volunteer Fire Department for many years. Steve also was actively involved in the Quincy Lions Club and served as the club's president for two years.
Steve is predeceased by his parents, Dr. and Mrs. William Tolen, as well as his beloved grandmother Elsie Frost "Bamma" who was the light of his life.
Steve is survived by his sister, Carol Tolen, of Mountain View; and numerous cousins but, most notably, his cousin Jim Foster, of Santa Rosa. Steve is also survived by his six wonderful children who made him especially proud, including his daughters Debbie, Andrea, Stephanie, Sierra and Ashley and his beloved son Steven. Steve was blessed with seven grandchildren including Bailey and Kasey Doll, of Discovery Bay, Steve Tolen III, of Quincy, MacKenna and Sterling, of Quincy and Tamara and Alexis Mitten, of Chico.
A time of visitation will be held at the Fehrman Mortuary Chapel-Quincy from 5 p.m. until 7 p.m. Friday evening, Oct. 13, with recitation of the Holy Rosary to follow at 7 pm. A Mass of Christian Burial will be celebrated for the repose of Steve's soul at 10 a.m. Saturday, Oct. 14, at St. John the Evangelist Catholic Church, with internment to follow at the Meadow Valley District Cemetery.
All are invited to a celebration of his life at the Plumas County Fairgrounds at 2 p.m. Sunday, Oct. 15, followed by hors d'oeuvres and — in keeping with Steve's wishes — wine.
An opportunity to express condolences to the family, along with signing the memorial guest register, is available online at fehrmanmortuary.com.
Any remembrances in Steve's memory can be made to the Plumas District Hospital Foundation or the Quincy Volunteer Fire Department, c/o Fehrman Mortuary, P.O. Box 53, Quincy, CA 95971.
Judy Lynn Williams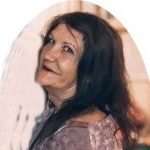 Far too soon and unexpectedly, Quincy resident Judy Lynn Williams was called to her eternal home to join her daughter, Thursday afternoon, Oct. 5, 2017.
Born April 28, 1964, in Portola, to William and Lola Arline (Adolph) Harrison, Judy was raised and educated in Quincy where during her high school years she attended the Charter School and graduated high school with Quincy High's Class of 1982. Throughout the years Judy ran a day care while also caring for our seniors at Quincy Convalescent until a back injury required her to go on disability.
Judy was a member of the Community United Methodist Church of Quincy. She enjoyed checking out the yard sales with her mother, as well as relaxing knitting but first and foremost she enjoyed her time with her grandchildren.
In her untimely passing she leaves her son Justin Harley and his wife Jennifer, of Quincy; mother Lola Arline Harrison, of Quincy; brother Jimmie Harrison and his wife Stacey, of Quincy; sister Jane Eichler and husband Ron, of Alaska; and was the proud grandmother to Scarlett and Donovan.
She joins her father, William Edward Harrison and daughter, Ashley Harley, in their eternal home.
A celebration of Judy's life is planned for Sunday afternoon, 3 p.m., Oct. 15, at the Springs of Hope Church, Bell Lane, Quincy, CA 95971. Private interment will take place next to her daughter in the Quincy East Lawn Cemetery. An opportunity to express condolences to the family along with signing the memorial guest register is available online at fehrmanmortuary.com.