Obituaries for the week of 10/18/17
Lawrence Leroy Felber
Lawrence Leroy Felber passed away Oct. 12, 2017, at the age of 76, in a devastating home fire in Hamilton Branch. He was born Jan. 1, 1941, to parents (names unknown) in Kearney, Nebraska. Shortly after graduating high school, Larry enlisted in the United States Air Force serving four years (half) in the Vietnam War. After completing his service in the military, Larry attended the University of Nebraska where he received a BS degree in business management and went to graduate school at Syracuse University earning an MBA in civil engineering.
In the early 70s, Larry was offered a job working for the Army Corp of Engineers (based in San Francisco) and was very successful in executive management as "Chief of Civil Engineering" earning him a civilian pay grade of a GS-15.
In 1986, Larry would meet his future wife (Cheryl), and together they enjoyed attending Sprint Car races, classic muscle car shows, playing in golf tournaments, as well as being season ticket holders for the San Jose Giants (San Francisco's AAA team). Larry and Cheryl married in 1992.
In 1994, the moved from San Jose up to the Lake Almanor Basin and bought their home located in Hamilton Branch. In 1995, Larry retired from the Army Corp of Engineers giving him the opportunity to do what he loved the most, volunteering rescuing dog's that where either neglected or their owner could no longer give them care. Larry himself was a proud owner of six dogs (all rescues). He would do whatever it took to find your pet a good home.
Larry also, loved helping his many friends and his neighbors. He was always lending a hand, delivering wood, working on a car, feeding and walking their dog(s), driving the person to town or perhaps a doctor appointment. The love he had for Lake Almanor and the people within always put a smile on his face. To know him was to love him and his passing has left a great-big hole in the lives of his family and all who knew him.
Larry will be lovingly remembered and deeply missed by his wife, Cheryl; father-in-law, Rowe Cano, of Lake Almanor; mother-in-law, Gail Anderson, of Chester; his son, Lawrence R. Felber and his wife Laurie, of Colorado; his daughter, Jennifer and her husband Jason Himmel, of Kansas; and his grandson, and his three granddaughters.
At this time the family will not be holding a memorial service however, the family requests any donation in Larry's memory may be made to PAWS or the Humane Society.
Larry Daniel Forcino
Larry Daniel Forcino was born on April 22, 1955, in Immokalee, Florida, to Harry and Hazel Forcino. Larry passed from this life on Oct. 9, 2017.
In Larry's younger years, his talents included stone masonry work and much of his work still exists throughout Indian Valley. Larry chose to spend his career in the woods as a skilled equipment operator and mechanic in the logging industry maintaining the forests of northern California, which he loved. Larry was a gentle giant and was loved by all who knew him.
Larry is survived by his children, Keri Forcino Orcutt (Jeff Orcutt), Daniel Forcino, and stepson Nick Fitzgerald; brothers, Dennis Forcino and Randy "Butch" Forcino; sisters Teresa Forcino Johnson (Jim Johnson), Beth Forcino Dodd (Ron Dodd) and Judy Forcino Bowman (Kenneth Bowman); and beloved grandchildren Makenzie and Maverick Orcutt.
A celebration of life is to be held in the spring on or near Larry's 63rd birthday.
In lieu of flowers, please use a paper bag and support the logging industry. An opportunity to express condolences to the family along with signing the memorial guest register is available online at fehrmanmortuary.com.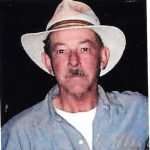 James "Jim" Gilbert Frazier
Jim Frazier passed away at Renown Medical Center in Reno, Nevada, on Oct. 13, 2017, at the age of 79. Jim was born in Burndale (near Napa) on March 28, 1938, and resided in Napa. Jim graduated from Napa High School in 1955 and then graduated from Napa Jr. College in 1957. Jim Joined the Army Reserves in 1957 serving through 1963. He was married in 1960 to Sharon Visconte. After the military, Jim went to work for PJ's Flying "A" Gas Station and later worked for Mare Island Shipyard in the sheet metal division.
Jim moved to Oroville in 1965, where he went to work for Atkinson Construction. He became a member of the Operating Engineers and worked for several construction companies driving truck, which delivered ice to the water buckets of the men working on the job. Jim learned how to operate large equipment and grade setting for roads. He became very experienced in this area over the next few years.
In 1969, Jim took the State's test and was hired by California State. Jim married Judi Brandt in 1971. Still working for Cal-Trans, Jim eventually moved to South Lake Tahoe, where he lived and worked for a few years. Jim moved to Portola in 1985 where he lived and worked until his passing. Shortly after moving to Portola, Jim met Anaris Barnes. Jim and Anaris were married in April of 1992.
Jim retired from Caltrans May 6, 2000, after 31 years of employment with the State. After Jim retired from Caltrans, he started a landscaping business, serving residents of Portola and surrounding areas. He also helped to maintain various cemeteries in surrounding areas. Jim loved to hunt and fish. He especially enjoyed the hunting trips with his two sons and their friends.
Jim leaves behind his wife of 25 years, Anaris Frazier; sister, Marge Griffin, of Carson City, Nevada and Napa; brother, Danny Frazier (Sandi), of Hidden Valley Lake and Napa; sons, Kristopher Frazier (Mary), of Portola and Kevin Frazier (Sherrie), of Chico; daughters Kelly Frazier, of Oroville, Renee' Hermann (Chad), of Portola, Alexa Elzy (Jess), of Grants Pass, Oregon; 10 grandchildren and one great-grandchild; many nieces, nephews, cousins, neighbors, and good friends.
Jim was loved and will be greatly missed.
Arrangements entrusted to Manni Funeral Home of Portola.
Carrie Hecker
Carrie Hecker was born on Nov. 29, 1978, in Carson City, Nevada. She moved to Quincy with her mother and sister three years later in 1981. She attended Head Start and Pioneer Elementary School and graduated from Quincy High in 1996. Carrie excelled in sports. Early on she played T-Ball and continued on into adult, co-ed softball, playing with the Quincy team "Master Batters" where she made many friends. In high school, she gained notoriety as the first female football player in Plumas County, playing on the Junior Varsity team.
In the summertime, Carrie enjoyed camping and hanging out on Spanish Creek with her family and friends. She loved to trap crawdads and enjoyed showing her cousins and others how to clean and cook them. She liked to go target shooting and enjoyed cutting and splitting firewood in the fall and was always around to help out when needed. Carrie was fond of roses and carnations and her favorite color was purple. Her words to live by were "live the life you love."
Carrie, "Carebear" to her close friends and family, was known for her big heart and loving personality. She loved her two children, Robert and Kaydence, unconditionally. She could be the light in any room and her contagious laugh and big smile would make everyone feel loved.
Carrie was taken from us prematurely on Sept. 30.
She is survived by her two beautiful children, Kaydence Lynn and Robert Guy; her mother, Linda Lyn and stepfather Malcolm Muir; also her sister, Lynn Hutchinson and her family Marc, Trinity and Kathrine; aunts, Lorie, Theresa, Meridy, Jennifer, Jill, Bobbie and Sharon; and uncles, Todd, Greg and Fred. Carrie also left behind her cousins, Charmen, Brad, Cory, Casheus, Crystal and Travis; also step- grandma, Vicki; and family friend Jodi.
She was predeceased by her father, Tim Hecker, earlier this year.
Carrie also leaves behind her loving partner Michael and many other friends and acquaintances. She will be sorely missed by all of us.
There will be a private family service at Cemetery Hill in Quincy for Carrie. A memorial and celebration
of her life for friends and family will be held on Nov. 26, at 1 p.m. in the Mineral building at
the fairgrounds. In lieu of flowers, donations will be accepted to help defray funeral costs. Gofundme.com/carriehecker
John Wallace Shelton Sr.
John Wallace Shelton passed from this life peacefully, early Wednesday morning, Oct. 11, 2017, at Seneca Healthcare's District Hospital. His loving family was at his side.
Born May 29, 1942, in Burnie, Missouri, the family moved back and forth between Missouri and California during John's younger years. John is a 1960 graduate of Burnie High School where he lettered in baseball.
Shortly following his graduation from high school, John enlisted in the United States Navy where he served his country honorably as a boiler operator aboard the USS Constellation.
Upon his graduation he returned to California and settled in Concord where he began a fulfilling career as lineman, first employed for Pacific Gas and Electric and later choosing to work out of IBEW Local 1245's union hall, retiring in 1999.
While relaxing at a local tavern he noticed a pretty bartender named Donna Whitson, and as their relationship grew the couple was later united in matrimony in Clayton, on May 25, 1985.
John was a member of both the Concord and Chester/Lake Almanor Elks Lodges, the Pittsburg, Moose Lodge, as well as a longtime member of the IBEW Local 1245. He enjoyed the outdoors through hunting and fishing as well as the challenge of the game of golf.
In his passing, John leaves his loving wife and best friend, Donna Shelton, of Chester; daughter, Robin Shelton Penod and husband Steve Ackley, of Chester; sons, Evan Blakley, of Kentucky and John Shelton Jr., of Byron; brothers, Larry Shelton, of Grover Beach and Barry Shelton, of Galt; along with his dear canine companions, Abe, Abby, and Rosie.
He joins in his eternal home his three brothers.
A celebration of John's life to include Military Honors will take place at 1 p.m., Saturday, Oct. 21, at the family residence, 504 Andrews Road, Chester, CA 96020. The family asks that any remembrances in John's memory be made to Sierra Hospice, c/o Fehrman Mortuary and Crematory, P.O. Box 803, Greenville, CA 95947.