Obituaries for the week of 5/10/17
Marilyn J. Bell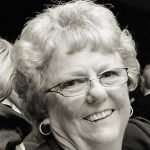 Reno lost a one-of-a-kind lady who will live on in many hearts. On March 31, 2017, Marilyn Joy Bell (Burkham) joined our heavenly Father at the young age of 75. She entered into eternal life after complications following her brave decision to have open-heart surgery on March 14, 2017.
Marilyn was born Aug. 15, 1941, in Reno, Nevada, to the late Bert and Ruth Calder Burkham. She graduated from Reno High School in 1959 and married her high school sweetheart, Vance Bell, on Feb. 6, 1960. They lived on to raise their four amazing children.
In 1986, she began her 30-year career as a real estate agent. She was a very successful realtor and was loved by everyone who crossed her path. Her favorite times included planting flowers in her gardens; making hearty meals for family and friends; traveling; going on fishing trips; enjoying her grandchildren and great-grandchildren; relaxing at the cabin in Graeagle; and sitting on the shore of Lake Davis, fishing the day away. Her love for life and selflessness will be remembered and cherished by all.
She is preceded in death by both parents and brother, Buck Burkham.
This unforgettable matriarch is survived by her husband of 57 years, Vance Bell; daughter, Debbie Bell (Tim); daughter, Kathy Sidener (Brad); son Brian Bell (Dina); and son Kevin Bell; grandchildren, Tara (Kevin), Logan, Brady, Kourtney, Justin, Cassidy and Molly; great-grandchildren Kayden, Tyler and Tatum; brother Bruce Burkham (Chris); sister Dawna Daniels; and many more nieces, nephews, cousins, relatives and countless friends.
Her Celebration of Life was held at Hope Community Church in Reno, on April 21.
In lieu of flowers, her family asks to please donate in memory of Marilyn Bell to the American Heart Association, Pinocchio's Moms on the Run, or a charity of your choice. But more importantly, her family asks you to celebrate the person she was. Live like Ma Bell and pay it forward by doing something kind for someone else without expecting anything in return.
Sandra Brady
On April 30, 2017, in Huachuca City, Arizona, the garden gate opened for one of the most splendid gardeners, Sandra (Sandy) Brady. Those she is meeting will rejoice in her wonderful food.
Sandy was born in Des Moines, Iowa, on Nov. 14, 1940. She was married to James V. Brady on April 23, 1960. They were married for 52years.
Sandy was a phenomenal parent, supporting her daughters in all of their escapades. She was a great gardener and enjoyed taking those vegetables and fruits and creating the best food and desserts.
Sandy is survived by loving daughters, Kimberly Shockley (John), of Reno, Nevada, Kelly Brady, of Huachuca City, Arizona, Kristen Hamilton (Bob), of Seattle, Washington, Karin Hopper (Mike), of Woodinville, Washington; grandchildren Taryn Barnato (Pete), Tyler Hopper, Zachary Shockley, Alyssa Hopper, Samuel Stern and Sarah Stern; sister, Mary Ellen Appel (John); nieces and nephews; and the rest of her family and friends.
Sandy was preceded in death by her husband, James V. Brady as well as her parents, Harry and Brenda Ericksen.
The family has designated theBrady Memory-Red Fox Road Restorationfor memorial contributions.Visit gofundme.com/brady-memoryred-fox-rd-restorationfor more information. Arrangements entrusted to Manni Funeral Home of Portola.
Maynard Spaulding Christian, M.D.
Maynard Spaulding Christian was born in Kalaw, Burma, March 28, 1931, to John and Bernice Christian, who were then serving as teachers with the Seventh Day Adventist schools in Burma. He died at home in Sparks, Nevada, on April 28, 2017, surrounded by his loving family.
Maynard graduated from Pacific Union College in 1951 and the University of British Columbia Medical School in 1956.
Maynard Christian began his medical career in the U.S. Navy, where he met Beverly Hodgman, a Navy nurse who became his devoted wife for 57 years. After leaving the Navy as a lieutenant commander in 1963, he practiced medicine for more than 30 years in Reno as well as in Susanville, Quincy and Yreka. While practicing in Quincy during the 1960s, he served on the school board and was instrumental in bringing the Feather River Junior College to Plumas County. During the 1970s, he served two terms as Chief of Staff at Washoe Medical Center, in Reno, Nevada.
With his brothers, Winslow and Louis Christian, he purchased Salmon Lake Lodge in Sierra County in 1959. The family, including the three brothers, their wives, children and grandchildren, has continued to own and operate the lodge to this day.
He lived his entire life with enduring optimism, energy, practicality, generosity, kindness and boundless love for his family.
He is survived by his beloved wife, Beverly; his brother, Louis; his children, Lisa Christian (John Walsh), Leif Christian, Amy Christian (Walter Schubert), and Becky Christian (Pete Solvik); his grandchildren Madeline, Maren and John Walsh and Sage and Owen Christian-Schubert; and many nieces, nephews, grand-nieces, grand-nephews and countless others who loved him as a mentor, father and grandfather.
Memorial service is to be held May 26, at 2 p.m., at the McKinley Arts & Cultural Center in Reno, Nevada.
George De Young
George Ellis De Young was born on April 14, 1931, in San Mateo, and died on April 28, 2017, at the age of 86 years in Chico.
He was predeceased by his loving wife, Marye, in 2009 after 57 years marriage, and he will now join her for eternity.
George grew up in Burlingame and the family moved to Los Altos in 1945. After graduating from Mountain View High School, he attended Pacific Radio School in San Francisco and then at the start of the Korean War enlisted in the U.S. Navy as an electronics technician. While attending Navy Electronics School at Treasure Island, San Francisco, he met and married Marye A. Kruegel from Northfield, Minnesota, on June 30, 1951. While stationed at the Communications Station in Guam his son, Gary L. De Young, was born in Palo Alto. George met Gary for the first time when he was 1 year old, in Hawaii, while attending another electronics school. Completing his overseas duty he was assigned to the Stanford University Naval Reserve Officers Training Corps (NROTC) for two years and was honorably discharged from the Navy at the end of the Korean War 1955.
George went to work for the National Advisory Committee for Aeronautics (NACA) at Ames Research Center, Moffett Field, as an electronic instrument maker in November 1955. George and Marye then lived in Sunnyvale and Marye was credit manager for Consulting Psychology Press, in Palo Alto. Shortly thereafter NACA became the National Aeronautics and Space Administration (NASA) in 1960 and following the Apollo spacecraft fire he became a quality assurance (QA) specialist and a California registered engineer. He worked as the QA manager for several Pioneer and Space Shuttle instruments, the XV-15 vertical take-off aircraft and the Infra-Red Astronomical Satellite (IRAS), which was being fabricated partially in the Netherlands and partially in Colorado. While in Holland he was able to meet and visit his several relatives. He retired from NASA in June 1981 and was called back as a consultant to NASA in Huntsville, Alabama, after the Challenger disaster in 1984.
George and Marye and their three boys always vacationed at a cabin at Lake Almanor and they bought a lot in the Lake Almanor Country Club (LACC) in 1978. While stationed in Boulder, Colorado, for NASA George designed a house that he, his brother-in-law Walter Quiggle and younger son, Gerry, built in 1981. George and Marye moved there from Sunnyvale in 1982. While living at Lake Almanor, George worked as the general manager for the LACC Mutual Water Company and Marye worked as a clerk at the Peninsula Market. George and Marye again retired and bought a house in Chico and moved there in 2004.
George's favorite activity was recreational boating and he joined the U.S. Coast Guard Auxiliary in 1973 serving as an officer in the Palo Alto Flotilla 43. After moving to Chico he then became active in the Coast Guard Auxiliary, Redding Flotilla 39, Chico Detachment. He was also a member of the National Active and Retired Federal Employees and the American Legion Chico Post 17.
George was predeceased by his wife Marye, sister Margaret Berge and grandson Brian De Young.
He is survived by Gary and Lollie De Young in Chico, Robert De Young in Sacramento, Gerry and Lori De Young in Myers, grandson Jeremy and his wife Andria in Chico and granddaughter, Nicole and her husband Brian Burke in Santa Barbara. He is also survived by great-grandsons Grayson and Caiden De Young in Chico, Curran Burke in Santa Barbara and great-granddaughters Hanna De Young in Fort Jones and Maddie De Young in Chico.
In lieu of flowers, donations may be made to the "Brian De Young Trust for Hanna" or to the American Diabetes Association. Graveside service will be held at the Chester Cemetery on Saturday, May 6, at 12 p.m. Condolences may be sent to the family in care of Newton-Bracewell Funeral Home in Chico or at NewtonBracewell.com.
Beverly Snook Gomez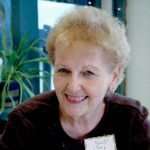 Beverly Snook Gomez died Jan. 8, 2017, in Ventura, due to Alzheimer's disease. She was surrounded by family at time of death. She was 78.
Beverly was born Nov. 3, 1938, in Westwood. Beverly would continue to visit Chester over the years and attend high school class reunions. She had such fond memories growing up in Chester and Westwood. She always considered herself a small town girl. She also lived in Sacramento for 55 years. The last two years of her life she resided with her daughter in Ventura.
For over 30 years, Beverly worked in the medical profession as a nurse. She enjoyed golfing, reading and traveling to various countries. She loved being a grandmother and was very active in the lives of her grandchildren. She loved attending their collegiate sporting events.
Beverly was predeceased by John Snook, Micky Martine, Glen Martine and Donald Gomez.
She is survived by her children, Steven Sullivan, Kelley Miller and stepchildren, David Gomez, Steve Gomez and Donna Gretzinger; and five grandchildren, Christie, Keith, Shawn, Josh and Alyssa.
A graveside service will be held at Chester Cemetery on May 20 at 11 a.m. A reception is to follow at Cravings Café.
Memorial donations or contributions may be made to the Wildlife Conservation Society, Attention: Donations, 2300 Southern Blvd., Bronx, NY 10460.
Richard Allan Kielhorn
Richard died peacefully in his sleep at his home in Reno, Nevada, on Dec. 22, 2016.
Richard was born in Bakersfield on Dec. 10, 1928, to Herman Kielhorn and Lila Deeg Kielhorn. The family moved to Williams, Arizona, where he graduated from Williams High School in 1946. Richard served in the Signal Corps, in the U.S. Army during the Korean War. He graduated in 1953 from Colorado State University in Fort Collins, Colorado, with a degree in forestry.
At age 14, Richard started work during the summer months for the U.S. Forest Service due to a shortage of adult men during WWII. He worked on a road crew and staffed a lookout tower on the Kaibab National Forest in Arizona. He continued to work for the Forest Service throughout high school and college. In 1950, he was a smokejumper out of Missoula, Montana, and was an extra in the movie "Red Skies Over Montana," a film about the tragedy of the Mann Gulch fire. After college graduation, Richard started his Forest Service career on the Nez Perce Forest in Idaho.
Moving to California, Richard held several positions with the U.S. Forest Service. On the Sequoia National Forest, Richard worked in timber management, while on the Trinity District of the Six Rivers National Forest he was District Ranger. From 1963 to 1974 Richard transferred to the Stanislaus National Forest where he worked as a timber and fire management officer. During his tenure on the Stanislaus, Richard also taught courses in fire technology at Columbia College. His last position was on the Plumas National Forest, in Quincy, where he served as Fire Suppression Officer, ending his 37-year career with USFS.
After his retirement from the U.S. Forest Service, Richard followed his other passion of woodworking and started his woodworking business creating high quality craftsmanship furniture and cabinets.
His parents; his sister, Lillian; and his wife, Marilyn, preceded Richard in death.
He is survived by his two sisters, Phyllis Fuller, of Kirkland, New Mexico and Caryl Busman (John), of Chandler, Minnesota; his seven children, Brent (Teresa), of Walnut Creek, Roy (Anita), of Hemet, Jessica Schumick (Erik), of Reno, Nevada, Jeff (Jan), of Vacaville, Aurora Davis (Rob), of Whistler, British Columbia, Eric (Patrice), of Paradise and David, of Marysville; his six grandchildren, and four great-grandchildren.
Kevin Oren Kohler
Kevin was born in Roseville on Jan. 12, 1964, and passed on Feb. 3, 2017, in Keddie.
His daughter, parents, brother, sister and friends will forever hold him dear to their hearts.
He enjoyed skateboarding, swimming, gardening and working. He worked for Beatty Construction for many years. He was a valued employee and community member.
Gatherings were held and blessings bestowed on his behalf in Belden Town over the weekend.
If you wish to make a donation on his behalf, give a few dollars to a homeless person when you happen to see one in need. He often helped out in this way. He is eternally loved and will be forever missed by his family and friends. We all wish him eternal peace.