Obituaries for the week of 6/7/17
James Hector Benner
The Lord called local minister and logger James Hector Benner to continue his work in heaven, early Sunday morning, May 28, 2017, while he was under the compassionate care of the staff at Seneca Healthcare's District Hospital. His devoted family was at his side.
Born March 23, 1929, in Cedarville, to the late John and Bessie (Dyke) Benner, Jim as he affectionately became known was raised and educated in Cedarville. He had a passion for working the land and was a local farmer until being drafted into the military during the Korean War. He served his country honorably as a member of the Marine Corps from 1951-1953, which included 11 months in Korea.
Upon his discharge he returned to Cedarville, where a pretty young waitress named Barbara A. Wells caught his eye. As their love for one another blossomed the couple was married in Reno, Nevada, on Sept. 8, 1956. To this blessed union three daughters were born.
Shortly following their marriage, the couple relocated to Chester, where Jim began his career with the Collins family as a faller with the company's woods crew, retiring when the company closed their logging operations in 1992.
Known to those throughout the area as the workingman's minister, Jim, along with Barbara, found the Lord and was blessed with the Holy Spirit in 1960. He soon became the leader of the Church of Christ in Chester leading the congregation following the loss of their church building due to fire and through the design and construction of their new church on Warner Valley Road. Through all of this though, Jim's true passion during his ministry was that of the "Joy Bus" an outreach program of the church, serving the religious needs of the youth of the Almanor Basin. The family's house was the home to numerous foster children or others with no questions asked throughout the years.
Jim was a longtime member and past president of the former Chester Lions Club and a longtime member of the Chester American Legion Post and the Lumber and Sawmill Workers Union Local 3074. He had a love and respect of the outdoors and enjoyed spending time hiking with his dogs and cross-country skiing.
In his passing, Jim leaves his loving wife, Barbara, of Chester; daughters, Vicky Benner, of Chester, Jodi Benner-Miller and husband Michael, of Chico and Sandy Benner-Osman and husband Marc, of Chester; the pride of his later life, his grandchildren, Kristina Miller, Leanndra Bristow, Dustin Miller, and Kelsey and Amyanne Miller; and great-grandchildren, Jonah Bristow and Isaih Miller.
Along with his parents, Jim joins in his eternal home his adopted son, Allen David Benner, three brothers and four sisters.
A celebration of Jim's life, including Military Honors was held June 2, at his beloved Chester Church of Christ on Warner Valley Road. A potluck reception followed at the Veterans Memorial Hall in Chester. An opportunity to express condolences to the family along with signing the memorial guest register is available online at fehrmanmortuary.com.
Frances Ann Gray
Frances Ann Gray, born June 18,1951, in Massachusetts, was taken away too soon on May 12, 2017.
Strong and breathtakingly beautiful, Fran was ambitious and driven. Fran was witty, with an infectious laugh. She made lifelong friendships with everyone she met, and was always available with a helping hand.
Loved and forever missed by her best friend and husband, Michael Gray; daughter, Jackie (Jody, Ashley, and Taylor), and son, Jason (Michelle, Jacob, and Julianna); her sisters and brother, Stacey, Teresa, and Jimmy.
She was a loving wife, proud mother, wonderful grandmother, spirited sister and incredible friend. She is forever and always in our hearts.
Alba Anita "Minnie" Hillman
At 98 years young, Alba Anita Hillman peacefully went to be with the Lord on Friday June 2, 2017.
On Sept. 28, 1918, in Boston, Massachusetts, Emanuel and Marie Catania welcomed a baby girl into the world. Alba, known as "Minnie" to her 12 siblings, went on to have four children of her own with husband Clyde – Evelyn, Billy, Gerry and Danny.
Among those four children, she had nine grandchildren, 16 great-grandchildren and eight great great-grandchildren.
Alba was happily independent up until the day she passed. Her biggest passion and greatest accomplishment was her family.
She was passionate about donating to St. Jude's Children's Hospital. If you would like, in lieu of flowers, a donation in her name would be appreciated.
A Mass of Christian Burial is planned for 10 a.m., Saturday, June 10, at Our Lady of the Snows Catholic Church, 220 Clifford Drive, Lake Almanor, CA 96137. Interment will follow in the Chester District Cemetery.
Please visit stjude.org and or mail to Memorial and Honor Gifts, P.O. Box 1000, Dept 142, Memphis, TN 38148-0142 and donate in honor or memory of someone. An opportunity to express condolences to the family along with signing the memorial guest register is available online at fehrmanmortuary.com.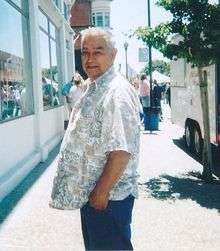 Loren Patrick Timmons
Indian Valley native and Greenville resident Loren Patrick Timmons passed from this life unexpectedly Wednesday afternoon May 31, 2017, in Quincy, leaving behind his loving wife of 56 years, Robertha (Bone) Timmons, of Greenville; his living children, Lorie James, of Greenville, Calvin Timmons, of Chino, Gaylene Timmons, of Greenville and Jennifer Beyale of Farmington, New Mexico; 13 grandchildren and 17 great-grandchildren, all of whom he loved very much.
He was born in Crescent Mills, to the late William F. and Mary J. Timmons on April 19, 1937.
Along with his parents he joins his son Gary, who passed from this life on June 10, 2014; sisters, Anna Henry, Leonora Munoz, Faithhope J. Vasques; and brothers, William F. Timmons Jr., Archie Timmons and Edward Timmons in their eternal home.
PFC Loren Timmons served his country honorably as a member of the U.S. Army during the cold war years as a member of Engineer, PN © AFO 58 and was awarded a marksmanship medal for both rifle and carbine.
Loren, worked as a logger, driller, railroad foremen, and in later years worked as a ranch hand before retiring. Proud of his Native American heritage, Loren worked for his tribe, the Greenville Rancheria as vice chair from 1999-2007.
Following cremation, Sandra Grigsby will be holding the Graveside Services to include a song by Teresa Lee and will be followed by Military Honors on June 10, at 2 p.m. in the Greenville District Cemetery, 100 Hideaway, Greenville, CA 95947.
An opportunity to express condolences to the family along with signing the memorial guest register is available online at fehrmanmortuary.com.