Obituaries for the week of 7/5/17
Petronilla "Petra" Carol Brush
Petronilla "Petra" Carol Brush passed away peacefully in Enloe Hospital in Chico on June 20, 2017. She was born to Cecilia and Peter Newman on Christmas day, 1926, at Little Falls Michigan.
She is predeceased by her husband of 65 years, Jerry Brush, her daughter, Karen Wharton and all of her eight sisters and brothers,
Petra is survived by son John Brush, five grandchildren, seven great-grandchildren and many nieces and nephews.
Petra's family moved to Westwood when she was 7. Many of her grandparents, aunts, uncles and cousins had already made the trip from Michigan. Petra's young life centered mostly on family activities. She made friendships in grammar school and high school that have lasted her entire life. One of her neighbors and close friends was a high school mentor from 75 years ago. Petra was warm, forgiving, tolerant and she cherished all of her friendships.
Petra married Jerry in 1945. While raising their two small children, they moved around Northern California, searching for the right spot. Petra worked for the US Air Force for about 10 years while they lived in Sacramento and another six years for the US Park Service once they moved back to Chester.
Petra and Jerry had a home built at Lake Almanor West, where they lived for almost 35 years. Their social life centered on golf and the warm friendships they nurtured. Although she didn't start golfing until she was about 50, she managed two hole-in-ones.
To escape the tough mountain winters, Petra and Jerry moved to Red Bluff, where they lived for five years. Following Jerry's passing in 2010, Petra moved back to Chester to help care for her ailing daughter. For the last four years, she has lived at Wildwood Village. There she has made many friends for whom she cared very much.
A celebration of Petra's life will be held on July 15 at the group picnic portion of the Lake Almanor West recreation area. All are welcome to join the celebration, which will include stories of Petra's life and the sharing of refreshments.
Helen Elizabeth Cavaille
Helen, 93, was born Jan. 12, 1924, in Santa Rosa, to Edward and Mary Allen. She died June 16, 2017.
She was the youngest child of a German father who immigrated to the US through Russia. Edward initially settled in North Dakota with his parents and siblings. The family then moved to Portland, Oregon, and Edward, then a teenager, left his Oregon family to move to Santa Rosa, where he later married and raised three children.
Helen graduated from Santa Rosa High School in 1942 and moved to San Francisco to pursue her dream of entering the fashion industry. She attended City College of San Francisco and worked summers at the Federal Reserve Bank. She was actively involved in the production of war bonds.
Through her roommate Pat (married to Paul Cavaille) she met Rene, younger brother to Paul. After his return from World War II's Pacific Theater, they married in 1945. Their family began in the Bay Area but in 1948 they moved to Cromberg. Along with Paul and his young family, Helen and Rene purchased property then known as the Cromberg Resort. The "resort" was comprised of a small grocery store, a post office, a gas station and rental cabins. In 1958, Helen, Rene and family moved seven miles up the road to Blairsden.
Helen was a woman of energy and ambition. No job was too low for her. Over the next few years she worked as a caregiver, as the librarian at Portola High School, she worked as a dishwasher at a boy's camp located in Lundy's (now known as Plumas Pines), she worked in the office of the Feather River Park and as the proof reader for the book "The Family Doctor" by Dr. McKnight. Ultimately she became co-owner in the Blairsden Mercantile and ended her formal career as the postmaster of the Blairsden Post Office. After retiring she volunteered with HICAP and kept busy maintaining a few small properties she and Rene had acquired over the years.
During "down times" Helen and Rene traveled extensively. Notable trips included a cruise from Florida through the Panama Canal to Mexico with several family members and a two-month stay in France. That trip began by securing a flight and a Eurail pass, but no lodging or established itinerary. A small apartment was eventually secured and was used as their base for spontaneous daily travels by train.
The fashion industry, which was always a passion with Helen, continued to surface in various ways, but never as an occupation. She learned to knit and sew as a teenager and continued those hobbies, in a limited manner, up to her death. She began to dabble in art as an adult and loved playing with various paint mediums. She enjoyed basket weaving and managed to complete several wall hangings, after trading secrets with her niece Hilary. During her final days she worked with her sons and caregiver (Sherry) to finalize a now-too-small blanket for her great grandson Carter. To the end, Helen's "sassy attitude" and dry humor prevailed.
Helen is survived by sons Ed (wife Linda) and Mike (Diane), grandsons Brodie (wife Liz) and Tanner (wife Stephanie), great-grandson Carter and great-grand-twins Kendall and Avery. She is further survived by her niece Hilary and family, and nephews Paul, Ron, and Dennis and families.
Helen was preceded in death by her husband Rene in 2002 and daughter Kristy in 2011.
As an organized, structured businesswoman, Helen still demonstrated compassion and charity to many; she will be missed but never forgotten.
Lillian Julie Davidson
Quincy resident Lillian Julie Davidson passed from this life Friday, June 23, 2017, at the age of 91. Her loving daughter was at her side as she passed.
Born Dec. 23, 1925, in La Jolla, she was raised and educated in Pacific Beach and is a 1943 graduate of Verdugo High School. Lillian went on to attend both UC Berkeley and UCLA. On Sept. 25, 1944, she married a handsome young gentleman named Bob Davidson at the Mission Inn in Riverside, and to this union a son and daughter were born.
The newlyweds settled in Pacific Palisades in Southern California where Lillian devoted herself to raising her family. As her children left home she began her professional career as a bookkeeper with the accounting firm Tanner, Mainstain and Hoffer, a career that spanned some twenty years, retiring in 1993. Following her husband's passing in 1992, Lillian relocated to the northeastern California mountain community of Quincy in 1993 to be closer to her daughter and to fulfill a lifelong dream of mountain living.
Lillian was an avid snow skier and hiker, having skied and hiked much of the John Muir trail. She also enjoyed tennis, the art of photography, and was well known at the local county fair for her prolific flower gardening.
In her passing, she leaves her daughter Patricia Siakooles and her husband Michael, of Quincy; son, Ken Davidson, of Santa Rosa; her precious grandchildren, Julie Tanaka (Keith), and Kevin Tanaka (Stephanie); and great-grandson Jameson, all of Quincy.
Private family services are being planned for a later date. The family asks that any remembrances in her memory be made to the Floracultural Department of the Plumas-Sierra County Fair c/o Fehrman Mortuary and Crematory, P.O. Box 53, Quincy, CA 95971. An opportunity to express condolences to the family along with signing the memorial guest register is available online at fehrmanmortuary.com.
John Leroy Larrieu
John was born on July 24, 1937, in Spring Valley, Wisconsin, to Harley and Julia Larrieu. After high school graduation, he began his musical career playing tuba in the United States Air Force Bands.
He graduated from San Jose State University with a degree in music education in 1964. He began his teaching career in Etna. He married Ida May Giubergia on Dec. 31, 1964. Three children — son David, daughter Gwen, and son Anthony were born. He earned his master's degree (humanities) from Southern Oregon University in 1970. During the summers, he worked for the USFS as a lookout observer and firefighter.
John was hired to teach music for the Plumas County School System at Portola in August 1970. Son Philip was born in 1973. While at PHS he started the Swing Choir, directed and produced with Jack Bibb several annual musicals. He served as PCTA President, was on the California Music Educators Association (CMEA) Board of Directors for region 6 and as President of CMEA (1986-1988). He was a member of the Sierra Countrymen Country Western Band, (electric bass guitar) a member of the Graeagle Dixieland Jazz Band (tuba), played string bass in the pit orchestra for FRC musical productions under John Probst and Theta Brown, and was an early recruit into the Reno Pops Orchestra. The Larrieu family hosted AFS exchange student Michel Goffin for the 1977-78 school year.
During summer vacations, John continued working for the USFS under Ranger Ed Angwin on trails and firefighting. Later summer vacations were spent working for John Ascuaga's Nugget as a Keno writer.
He served on the Holy Family Parish Council and was Music Director.
Upon retiring, John served as Executive Director of CMEA for 14 years (he was a fifty-year member), during which time he served as Chair of the National State Mangers of NAfME (National Association for Music Education), and was named a Lowell Mason Fellow of NAfME; served as a Portola City Council member for 17 years, Mayor four times, during which time he was on the LAFCo Commission and the Plumas County Transportation Commission; served as President on the Board of Directors of the Reno Pops Orchestra, as well a member of the orchestra. He enjoyed his family, music, traveling, home improvement projects, gardening, playing bridge, cribbage and Keno.
John died unexpectedly on June 20, 2017, while recuperating from triple by-pass surgery.
His parents and brother Michael preceded him in death.
He is survived by his wife, Ida, sisters, Judy Hoffman (Norbert), Sue Bonaventura (Tom), Charlotte Netzer (Gary), June Webb (Rick) and Cynthia Freeman (Jim), brother-in-law John Giubergia (Vicki), sisters-in-law Sister Mary Joan Katheryn, SNJM, Claire Griffith, Jessie Nelson (Duane), sons David Larrieu (Wendy), Tony Larrieu (Tiffany), Philip Larrieu (Olga), and daughter Gwen Lungstrom (Brian), nine grandchildren, one great-granddaughter, several cousins, nieces and nephews.
In lieu of flowers, donations may be made to Reno Pops Orchestra, P.O. Box 20952, Reno, NV, 89515; Portola High School Music Department, 155 6th Avenue, Portola, CA 96122; or your favorite charity.
Rosary will be at 1 p.m., Friday, July 7, at Holy Family Catholic Church with Mass of Christian Burial at Holy Family Catholic Church on July 8, at 10 a.m. followed by a reception at the Portola High School cafeteria. John's Internment rite will be held for family at Shady Grove Cemetery.
LaRue Griffin McCarthy
LaRue Griffin McCarthy, 87, of Quincy, passed away at home on June 12, 2017, surrounded by family and friends.
The daughter of Charles and Ruth (Hannan) McNair was born in Russellton, Pennsylvania, on Nov. 12, 1929.
She was preceded in death by her parents; stepfather, Bernard McCarthy; husband, Robert Paul McCarthy; son, Thomas Patrick McCarthy; and brothers, Glenn McNair and Charles McNair.
She was a graduate of the Divine Providence Academy in Pittsburg, Pennsylvania.
LaRue married the love of her life in 1947. After three children were born, the family left the cold winters of Pennsylvania for California in 1955. They eventually settled in Sacramento. She was employed at Capital Nursery for many years enhancing her enthusiasm for gardening.
After raising their children, they moved to Quincy. LaRue was hired by the Plumas County Sheriff's Office and served as a dispatcher for 15 years while her husband continued to work for the railroad. After both retired, LaRue and Bob enjoyed golfing, traveling and spending time with family (especially grandchildren) and friends.
She was a member of the Beta Sigma Phi Sorority and shared many fun times with her Red Hat Society friends. A true Renaissance woman, she was successful with every endeavor she tried, whether it was art, crafts, music, raising and showing her collies and Shetland sheepdogs, gardening or sewing.
LaRue is survived by her son, Robert John McCarthy (Linda), of Grand Junction, Colorado; daughter, Linda Jones (Jay), of Sagle, Idaho; grandchildren, David Jones, of Oakland, Erin Jones, of Quincy, Zachary Jones, of Idaho, and Meghan McCarthy, of Colorado; sister, Hazel Patricia Palmer and niece, Sandra Palmer, of Northridge.
A Memorial Mass will be held at St. John the Evangelist Catholic Church, 170 Lawrence Street, in Quincy on Saturday July 22, at 10 a.m., followed by a celebration of her life at the Quincy Elks Lodge, 2004 East Main Street, at 2 p.m. An opportunity to express condolences to the family along with signing the memorial guest register is available online at fehrmanmortuary.com.
Donald Noel O'Rourke
Donald Noel O'Rourke was received by our Heavenly Father in Heaven on June 19, 2017. Don was born to Clyde and Jessie O'Rourke on Aug. 31, 1936, in Delleker.
He was preceded in death by his sister, Fern Shields, of Fallon, Nevada, and his baby daughter Debera Dawn O'Rourke, of Clio.
Don grew up in Clio and spent his life in Plumas and Sierra counties. He was a truck driver and mechanic. He was the loving father of Tamara, Kim, Patrick and Shari. He had 19 grandchildren and eight great-grandchildren. He was a wonderful man and will be greatly missed by his family and friends.
A memorial will be held for Donald at the Sierra Brooks Lodge on July 8 at 1 p.m. Food and drinks will be provided and all are welcome. Arrangements entrusted to Manni Funeral Home of Portola, CA.
Earl Smiraldo
Earl Smiraldo died June 14, 2017, in Winnemucca, Nevada. He was 89. Earl was born Oct. 25, 1927. He is survived by his wife Modene Ruthie Smiraldo. A Celebration of Life will be held at 11 a.m., on Aug. 5 at First Baptist Church, Winnemucca, Nevada.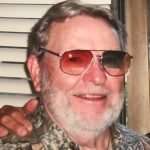 Delbert Stockman
Delbert Stockman, 86, passed away June 19, 2017, at Eastern Plumas Healthcare in Portola, surrounded by his family.
He leaves behind his two children, Mark Stockman (Deborah) and Catherine Davis, and stepdaughter, Ann Carmack (Steve); along with seven grandchildren, Tony Neidich, Greg Neidich, Shannon Simpson, Justin Wiederhold, Emily Stockman, Juliette Rowland, and Joseph Stockman. Del was also blessed with five great-grandchildren: Lily, Ella, Aubrey, Braedon and John.
Del was preceded in death by his wife Gayle Stockman, and stepson Brian Wiederhold.
Born in Shulte, Kansas, in 1931 and raised in Wichita, Kansas, Delbert worked on the family farm, until joining the Air Force in 1949. After serving four years in the Air Force, Del moved to Sacramento, in 1953, where he met his first wife, Theola Stockman, and started his family. Years later, Del met, and married his second wife, Gayle. After 28 years working at the Sacramento Army Depot, Del and Gayle, retired to Graeagle, where he enjoyed playing golf daily.
The Stockman family would like to thank Eastern Plumas Heathcare for their love and support during Del's extended stay and would like to encourage donations be made to Eastern Plumas Healthcare, in lieu of flowers. A memorial service for Del will be held at Graeagle Meadows Golf Course on July 29, at 5 p.m. Family contact: [email protected]