Obituaries for the week of 8/9/17
Dennis Stewart McElroy
A lifelong Plumas County resident, Dennis Stewart McElroy passed peacefully the afternoon of July 18, 2017. He was born to George (Geo) and Patricia McElroy in Quincy on July 14, 1953.
He grew up working, hunting, camping and fishing with his family. He especially loved to fish. Dennis learned to log at a young age, with his dad and his uncle. He continued with it most of his life. After logging, he worked for the Local 185 Union for nine years.
He enjoyed his retired years fishing, gardening, taking dips in the creek, cooking and being with family and friends.
In passing, Dennis leaves his son, Asa McElroy; daughter, Nadine McElroy; grandson Chance McElroy; and wife of 38 years, Karen Heater. Also surviving are his two sisters and their spouses, Susan and Steve Adams and Melinda and Mark Rother, and several nieces and nephews.
A celebration of life will be held in October, as this was his favorite month — fall colors, long logging season over, hunting and most of all fishing. Exact date and time will be on Face book and word of mouth.
Harry Patrick McLaughlin
Harry Patrick "Pat" McLaughlin passed away peacefully at his residence in Greenville, Friday evening, July 31, 2017.
Born July 26, 1936, in San Jose, to the late Harry and Maxine McLaughlin, outside of Pat's military service, he spent most of his life residing in California.
Pat served his country as a member of the U.S. Air Force and as a veteran of the Vietnam War, retiring in September 1974 after 22 years of honorable service.
Pat is survived by his sister, Myrna Paul, of Greenville; brother, Bill McLaughlin, of Quincy; son, William McLaughlin, of Roseville; and daughter and son-in-law Patty and Levi Pence, of Quincy.
He is preceded in his passing by his parents Harry and Maxine McLaughlin and a brother, Danny McLaughlin.
Private graveside services included Military Honors and took place in the Quincy East Lawn Cemetery along side his brother on Aug. 6.
An opportunity to express condolences to the family along with signing the memorial guest register is available online at fehrmanmortuary.com.
Lyle Lee Woodford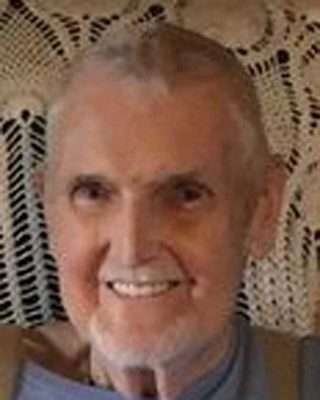 Lyle Lee Woodford, age 81, of Chester, was born to Selma and Raymond Woodford on April 25, 1936, in Mentor, Wisconsin.
Lyle is survived by his brother Richard, of Nokomis, Florida, and three children: Charlene, Gilbert and Mark.
Lyle served in the United States Marine Corps prior to moving to northern California where he met the love of his life, Dorothy, whom he was married to for 47 years prior to her death in 2008.
Lyle worked for Collins Pine for 37 years before he retired in 1998. He then spent many happy hours on his woodworking artistry. Lyle loved the natural beauty of wood and created amazing wood models of a variety of vehicles, all with intricate detail and many with working parts. He has made everything from logging trucks to fire engines, all with natural wood and no metal parts. He was a true artist. Lyle will be greatly missed.
A celebration of Lyle's life to include Military Honors will take place at the graveside in the Chester District Cemetery at 11:30 a.m., Thursday, Aug. 10. A time of visitation will take place prior to the services on Thursday at the Fehrman Mortuary Chapel-Chester from 9 to 10 a.m. An opportunity to express condolences to the family along with signing the memorial guest register is available online at fehrmanmortuary.com