Obituaries for the week of 9/06/17
Soledad Solie Barrera
Westwood native and lifelong resident, Soledad "Solie" Barrera died Aug. 24, 2017, at Enloe Medical Center in Chico. She was born April 10, 1927, in the Hospital of Fruit Growers Supply in Westwood to Augustin and Eduvigen (Rodriguez) Perez.
In her passing she leaves her husband Robert; son, Fernando; daughters, Susan Barrera, Anita Barrera, and Nancy Barrera; two grandchildren; brothers, Fernando Perez and Augustine Perez; and many nieces, nephews and great-nieces and great-nephews.
She was preceded in death by her son Stephen, brother Carlos Perez and sister Maria Santos Kelly.
A Mass of Christian Burial was celebrated for the repose of her soul on Sept. 2, at Our Lady of the Snows Catholic Church. Interment took place alongside her late son in the Westwood Cemetery. An opportunity to express condolences to the family along with signing the memorial guest register is available online at fehrmanmortuary.com.
Dayl Edwin Crow
Dayl Edwin Crow passed away peacefully at the age of 89 at his home in Clio, Sunday afternoon, Aug. 20, 2017.
Born July 26, 1928, in Oklahoma City, to the late Edwin and Alta Crow, Dayl attended Oklahoma University and Texas A & M, earning degrees in engineering and aviation-related sciences.
Dayl served in the Korean War as a highly decorated and skilled carrier pilot and continued his aviation endeavor as a test-pilot for Chance-Vought when the company introduced the F8-Crusader, one of the first supersonic jets able to land on an aircraft carrier.
In 1953 Dayl was brought on to pilot the number two aircraft in the United States Navy Flight Demonstration Team: the world famous Blue Angels. This 1953 photo shows him standing in front of the F9F-5 Panther during his first term with the team. Also in the 1950s, while relocating an aircraft needing servicing, Dayl purposefully stayed in a 'flamed out' aircraft, crash-landing rather than bailing out over a populated area, much as depicted in the movie, "The Great Santini."
Moving through the ranks to Squadron Cmdr., he eventually retired from active duty and continued as the commanding officer of numerous squadrons, one of which receiving a merit commendation for the "most combat-ready reserve squadron" from President Nixon.
While still in active-reserve military status, he joined Merrill Lynch, Pierce, Fenner & Smith in the 1960s and rose to become an Executive Vice President of the company and manager of the Palo Alto office before retiring to start and operate Crow Investment Services. Dayl also served as President of the San Francisco chapter of the Boy Scouts during the 1970s.
Dayl is survived by his wife, Marion, his son Scott, of Aspen, Colorado; son Matthew, of the Virginia/Washington D.C. area with his granddaughter and grandson; and his daughter Susan and her husband, Tony Bennett, of New York City, New York.
Dayl elected to be cremated, without ceremony or services, but as a loving husband, wonderful father and highly distinguished fighter pilot, he will always be remembered as "The Best of the Best."
"I loved him more than he ever knew." –– Scott.
Sarah Luetta Harding
Clear Creek resident Sarah Luetta Harding died at home on Aug. 28, 2017. She was 92.
Sarah was born on the farm in Montgomery County, Iowa on July 25, 1925, to the late Orpha and Sarah (Moore) Shafer.
In her passing, she leaves her husband Leslie, son Michael, daughter, Kathleen Harding five grandchildren, 12 great-grandchildren and five great-great-grandchildren.
She was predeceased by her parents, one brother and three sisters.
Private family services will take place at a later date following cremation at Fehrman Crematory. An opportunity to express condolences to the family along with signing the memorial guest register is available online at fehrmanmortuary.com.
Renay Sue (Slaten) Mitchell
Renay Sue (Slaten) Mitchell passed away recently. She was born April 17, 1945, to Raynelle (Rankin) and William Slaten in Long Beach. At the age of six months, Renay's family moved to Quincy. Older brother Ran Slaten and Renay were best of friends. Renay was called "Susie Q" by her dad and often known by the name "Rainy" to her classmates. Renay attended Quincy schools until her graduation from QHS in 1963.
Shortly after graduating she met the love of her life, James (Jim) Mitchell. They married in 1965 and moved to Oroville, to start their life together. Their first child, Ken, was born the end of 1965. Daughter Jenny was born in 1969.
In 1976, the family moved to Quincy, where Jim started Mitchell Construction Company and over many years built several homes on Clough Street, including the Mitchell family home. While in Quincy, the Mitchells built a backyard swimming pool, which allowed them to keep a close eye on their kids while providing a fun, safe place for other kids to be. Renay was a friend to all, and to this day, many of the kids she invested in still say they remember her influence in their lives.
In 1983, the Mitchells moved to Reno, Nevada, where they lived for two years. Jim continued in his construction business, while Renay worked at a furniture store and enjoyed driving her Camaro Z28 around town.
In 1986, the Mitchells moved to Pacific Grove. Renay worked at a furniture store, as an office manager on Fort Ord Army Base and then later at a gas company in Morgan Hill.
In 1990, Jim and Renay went to Coeur d'Alene, Idaho, for work. They stayed in the area until 1994, when they moved to Ritzville, Washington, where Jim took a job as an Inspector for Adams County. Renay worked at a hotel in Ritzville, and discovered her love for the hotel business and customer service. She soon became manager and found that she enjoyed mentoring her often younger employees. It was during this time that their son Ken came to live with them.
While living in Ritzville, Jim and Renay became grandparents for the first time when daughter Jenny and husband Ken welcomed their daughter Elizabeth Jane in 1996.
In 1998, Jim, Renay and their son Ken moved to Yakima, Washington, where Jim took a job as a Road and Bridge Inspector for Yakima County. Renay managed several hotels in Yakima and their son Ken bounced around job to job, until he found his niché in the transportation industry as a truck driver and has been doing it ever since.
Renay's hotel team members found in her a mother figure, confidante and all around cheerleader. She was known to go to bat for anyone, anytime. She continued to serve in this capacity until she retired in 2007.
Once again, Jim and Renay became grandparents when Jenny and husband Ken welcomed daughter Anna Renee in 2003. Being grandma to her "grandgirls" was one of Renay's favorite things in life. There was never a shortage of love or treats when her grand girls were involved.
Jim, Renay and son Ken continued to live in Yakima for the remainder of Renay's life. They gained several important friendships while in Yakima. These are the friends that walked alongside them during Renay's journey with cancer, and continue to walk alongside Jim as this new phase of life unfolds.
Renay's talent for candy making was a delight to her family and friends, and she received much joy in sharing it. The holidays were her favorite times with family. Renay's smile, laughter, love and joy for life is missed daily.
She leaves behind husband Jim, son Ken, daughter Jennifer (Bookamer), son-in-law Ken Bookamer, granddaughters Elizabeth (Bookamer) Knight and Anna Bookamer, and new grandson-in-law Luke Knight, who married granddaughter Elizabeth one week after Renay's passing. Renay also leaves behind niece Shandel (Slaten) Sutherland, her husband John Sutherland, and nephew Marcus Slaten, his wife Ericka, and their daughters Kylie and Taylor.
Renay was preceded in death by her father, Bill in 1969, mother, Raynelle in 2006, and brother, Ran in 2015.
Please visit Renay's memorial website and leave a message at memorialwebsites.legacy.com/renaymitchell
Michael E. Montandon
Michael E. Montandon, of Chester, born in Red Bluff on Sept. 30, 1945, passed away peacefully at Enloe Hospital in Chico on Aug. 15, 2017, of cancer, with the love of his life, his wife, by his side.
After graduation from Woodland High School Mike joined the Army and was honorably discharged in 1968 as a Sergeant. He married Barbara Shinn of Woodland in 1969. In 1979, the family moved to Chester, where he worked at Collins Pine Lumber Mill and retired after 20 years. He later was hired by the Plumas County Sheriff's Department as a correctional officer and retired after 10 years.
Mike is survived by his wife, Barbara of 49 years; sons, Christopher (Phoenix, Arizona), Kurt (Chester); sister, Pam Miramontes (Woodland); brother, Lenny Oliver (Woodland) and numerous nephews.
Mike had a love of restoring fast cars and Harley Davidsons and enjoyed taking his '62 Nova to car shows. He was a die-hard 49ers fan and never missed watching a game. Mike will be remembered for his colorful stories and love of veterans. The family would like to thank Seneca Hospital in Chester and all the doctors and nurses at Enloe for their wonderful care.
Following Mike's wishes there will be no service. In his remembrance, please help a veteran in any way you can.
Dorothy McNaughton Selby
Dorothy McNaughton Selby, 98, was a Rossmoor (Walnut Creek) resident for many years after residing in Greenville with her teacher/husband, John McNaughton and daughter Kathleen Putnam Black. She passed away at home Aug. 11, 2017.
She is survived by her daughter; two grandchildren: Stacy Cooper Russell (Joe) and Scott Cooper (Traci); several great-grandchildren; nephew Tim Peck (Frankie); and nieces Sandra and Susan North.
No services will be held.
John Patrick Shannon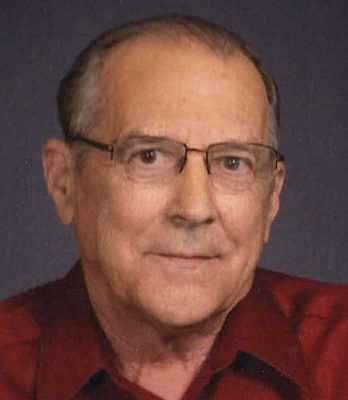 John Patrick Shannon passed away Wednesday, Aug. 30, 2017, peacefully at home surrounded by family after a long battle with cancer. He was born Aug. 1, 1941, and grew up in Keddie, graduating from Quincy High School in 1960.
He is survived by his wife of 52 years, Janet Clarke Shannon, his two children John F. Shannon and Erin Shannon Miller, his sister Wesley Hockenson and brother Tom Shannon, both of Reno, Nevada, and three grandchildren.
He was a long-time member of the Knights of Columbus, the Elks Lodge and the Fraternal Order of Eagles' Aerie 218.
John was a proud union member since 1965, working as a meat cutter and a part of the United Food and Commercial Workers International Union (UFCW) 8.He spent most of his 30 years working for Lucky Stores.He was an active CLC member, serving most recently as its Vice President.John enjoyed contributing his time and expertise to the CLC and UFCW, using his knowledge of local and federal labor laws to help fellow union members and fight for workers' rights and local businesses in the Chico area.
John will be greatly missed by his family and friends. His family has asked that contributions should be made to a charity of your choice under his name in lieu of flowers.