Plumas group brings art to Burning Man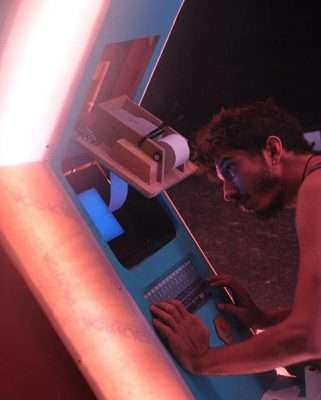 It's not every day a giant key is made in someone's yard. But art at the annual weeklong Burning Man festival calls for that sort of bigger than life planning.
For Zac Cogle and his friends, it was time to do something big. Together with a team from France calling itself  "Les Flans Cocos," Cogle, of Crescent Mills, and others in the area helped build, assemble, then disassemble and transport and reassemble to the Nevada desert a giant key called "Encrypted Data."
"Encrypted Data" left Crescent Mills for Black Rock City in the Nevada desert Aug. 23. Hundreds of Plumas County residents attend the festival each year.