Portola Concerts in the Park bringing Whitewater to the stage on Friday, August 12
The Portola Concerts in the Park are in full swing, with the next free evening of family fun coming up on Friday, August 12. The evening will bring another new sound, Whitewater, to the stage in Portola. This Reno band has a popular following throughout Western Nevada and the Tahoe area. According to organizers, they are excited to extend their audience into the Lost Sierra by joining Portola at the park, and all are welcome to attend.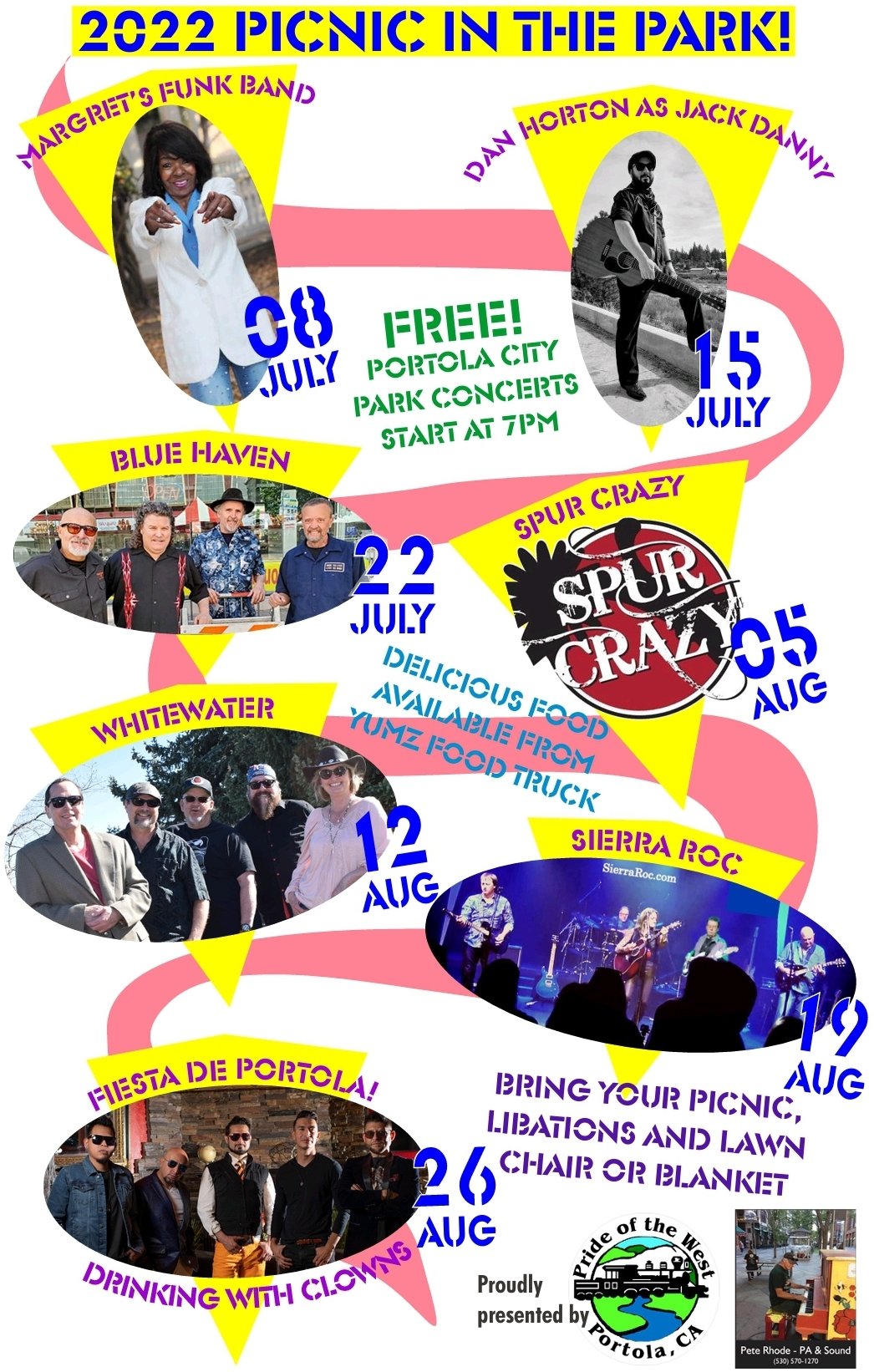 If you can't make it to this concert, don't worry! There are two more musical evenings coming, with Sierra Roc to take the stage on Friday, August 19, another band that has entertained around Western Nevada that will, hopefully get some folks out of their lawn chairs and onto the dance floor. Their primary sound is old rock and roll, but they do take requests.
Friday, August 26 will return to a crowd pleaser, 'Fiesta de Portola!' "Due to a plethora of circumstances beyond our control, we haven't had a fiesta in our lineup for several years, where the dancing picks up, kids' games and pinatas take the spotlight, and Latin rhythms from salsa to modern get everyone's feet moving.  Drinking With Clowns has been delighting clubs and Reno's Riverwalk for several years now and will be here with us to spread the joy," organizers added.
Yumz food truck will be serving up fresh food at the park during each concert, and all are invited to bring their picnic, libations and a lawn chair or blanket.
This summer series is proudly presented by The City of Portola with Pete Rhode, PA & Sound providing sound.
The concerts are held at the Portola City Park at 441 S. Gulling Street and are free to the public.