PUSD candidates respond to questions in advance of the Nov. 8 election
There are two individuals seeking to represent Trustee Area 5 for the Plumas Unified School District/Plumas County Office of Education: Incumbent Leslie Edlund and Coby Hakalir. They will be elected by the voters in their area (Graeagle/East Quincy), but will represent all students throughout school district. Plumas News presented questions to both candidates and their answers are printed below:
You are elected by the voters in your trustee area, but your decisions will impact the entirety of the school district, how do you prioritize your responsibilities?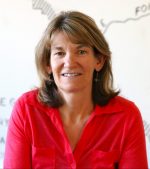 Leslie Edlund: I prioritize my responsibilities to students and student opportunities. It doesn't matter what community a student lives in, we owe it to them to provide the highest level of education we can provide, and the best and most welcoming schools. That may not look the same in each community, so we need to be creative in finding opportunities to expand curriculum in unique ways, work with students to identify their individual needs, and seek ways to help them achieve those goals.  Great ideas come from all our sites, and we can learn from each other. When Portola High School started their tutorial program during the school day, it gave students an opportunity to keep up on schoolwork and improve their grades. When we saw the results, it was clear to me that this should be implemented district wide, and it since has been.
Coby Hakalir: I'm running because I want to do my part to ensure my daughter's future, and the future of every child in the district. As a third grader at CRC, my daughter has ten years to go in our district's school system, and I want to make sure she has her choice in where she goes to college, what she does for a living, and how she shapes her life. The only way I can do that is by getting as involved as I can in her education, and doing my part to ensure her school, her classmates, her teachers, and every school in the district has the resources needed to put successful children into the next phases of their lives. My priority will be the children of Plumas Unified School District, and I hope to be a strong voice for every parent in the county, whether I get their vote or not.
Teachers' salaries continue to be an issue for the district; what is your priority when it comes to spending? What would you do to attract and retain teachers?
Leslie Edlund: My priority for spending is to ensure we are providing a comprehensive TK-12 education, with choices and diverse experiences for students throughout school, so that they can thrive today and in whatever they do post high school. This includes providing both academic and social emotional assistance to address the disruptions of the last 3 years. In order to do this, we need to draw upon the expertise of our current staff, support our staff by removing barriers to time with students, and provide professional development so that teachers and support staff have the skills they need to meet students' needs. The implementation of these priorities requires a workforce that feels valued.
To attract and retain teachers and other school staff we need to provide a respectful and supportive work environment, celebrate their amazing work, provide competitive wages at all levels of the salary schedule, and seek out options for housing. We just purchased district housing for new teachers and have had success with this as an incentive.  We also need to continue to market the unique and special programming we provide, and the strong sense of community that makes Plumas County such a wonderful place to be. We have several new teachers and nursing staff who were born and raised in Plumas County and have come home to pay it forward, so growing our own also seems to be a success.
Coby Hakalir: My priority when it comes to spending is always going to be the children, and what's in their best interest. That must be the priority of school systems everywhere. We can't allow our kids to fall through the cracks academically, and we must ensure they have the resources they need to succeed. We need to help families get their kids to school in the morning, have options for after-school programming, and make sure our facilities are up to par. However, none of that works if we don't have enough qualified and talented teachers living and working in our communities. Spending per student in California is lower than every other state in the top ten, and that means our teachers routinely need to spend out of pocket for their classrooms, and it doesn't end there when it comes to the difficulties teachers in our county face. A lack of affordable housing options for younger teachers and their families make it very difficult for our dedicated principals to attract and retain the talent we need here. I've spoken to several of our principals thus far, and plan to speak to the remaining leaders in the coming weeks. We need to be listening to those folks and ensure we're using every resource at our disposal to bring good teachers here and set them up for success.
When it comes to school safety, have you toured all of the schools? Are you familiar with the safety measures in place and do you think they are adequate?
Leslie Edlund: Yes, I have toured every school in the district. With Measure B funds we have added security cameras, intruder alert systems, fire alarm system upgrades, window coverings, and fencing, and these have added to our ability to keep our schools safe.  These upgrades were one of the taxpayers' top priorities under Measure B.  Safety measures are always being reevaluated and we continue to assess our sites to determine where we can make improvements. As important as cameras and fencing are, our dedication to warm and welcoming school environments, an atmosphere of acceptance, tolerance and respect, and support for students' social and emotional needs is equally important. The engineered factors combined with relationships are the keys to keeping our kids safe and happy.
Coby Hakalir: We send our sons and daughters to school every morning in this country with a silent prayer for their safety. That they'll get to school safe on our buses, remain safe during their school day, and come home to us just as we sent them. I'm currently on a tour of every school in the district, and I will be sitting down with our new superintendent of schools later this month. As a parent, it's hard to ever say my child is safe enough, and I know the parents in this county feel the same. Keeping our children safe is the number one priority – and making sure our schools are safe and welcoming places is paramount.
When you talk to teachers, parents, students — what do they voice as their primary concerns?
Leslie Edlund: The primary concerns I hear from teachers fall into one main category – interruptions to the teaching process. That could be the responsibilities that come from initiatives and reporting requirements, challenges with disruptive students, multiple classes to prepare for, or dealing with inconsistency such as Covid related absences.  We have amazing teachers who love kids and want to teach, and sometimes the purity of that gets complicated. We have taken some steps to address these concerns, such as increasing substitute pay, adding classroom aides, providing curriculum coaches, training in trauma informed practices, and implementing support for behavioral issues through our Student Service Coordinators. We can always do more and are focused on streamlining processes and providing additional support.
My conversations with parents are primarily about how to help their students after three years of disrupted learning, concerns about getting them back on track, and the desire for normalcy. Volunteering in 2nd grade classrooms has allowed me to see first-hand the wide-ranging needs of these students.  Extra help and intervention will be a focus of the board over the next few years to ensure our kids have mastered key concepts typically addressed at their grade level.
Student concerns are as varied as the student. 3rd graders want more recess, middle school kids are trying to figure out life and friends and social relationships, and the older students are planning for their future. There's a lot of navigating to do as a kid. Our job is to help them through those individual challenges, whether it's with a band-aid, loving acceptance, or both.
Coby Hakalir: I've been very fortunate, in the short time since I declared my candidacy, to be able to speak with many parents and teachers in our communities. What's become clear is that we all want the same things; additional qualified teachers joining our ranks, more after-school options for children who are best served by not going home to an empty house, more help for students struggling academically or simply struggling getting to school in the morning, and more emotional and academic support for our kids – particularly our younger children –  who just endured a two year pandemic during which their worlds were turned upside down and their schooling saw challenges none of us ever encountered growing up.
This job requires an extensive amount of time in preparation and research, how much time do you think an average school board member would spend in the course of a week?
Leslie Edlund: I take my commitment to the school board seriously, and like most things in life, the rewards are commensurate to what you put in. My time commitment ranges from 2 hours to 20 hours a week, with some outliers for school board conferences and Delegate Assembly meetings. The duties include board meeting prep, attending regular and special board meetings, ad hoc committees, travel around the County, site visits, responding to emails and phone calls, impromptu grocery store conversations, and meetings with constituents. Doing the research and educating yourself on current educational issues takes additional time.  Volunteering for special events, classroom assistance, or attending a sporting event are additional time commitments, but are a great opportunity to appreciate our students and our programs.
Coby Hakalir: My decision to run for this seat came with years of experience as a parent and with my daughter having been in our school system since kindergarten. I've always been one to put forth the necessary work and the requisite hours it takes to do a job right. I pledge that same approach in this job to the voters. Once elected, I plan on being a voice for every parent who needs one, and that means being accessible, taking the time to listen, and then acting. I will not pretend I know everything now, or that I'll know everything this job takes by election day, or even by the day I'm sworn into office. But I do know I've had a successful professional life that I earned by working hard and by being humble enough to know that I don't know everything.
When you are faced with a decision that goes against your personal or political beliefs, but it is required by state ed code, what do you do?
Leslie Edlund: Ed Code and policy are critical to an effective school board and an effective district. When policy and process are not upheld, there are unfavorable consequences.  I have faced board decisions that went against my personal or political beliefs but serving on the board is about civil discourse and collaborative decision making. I voice my opinion, question what comes before me, listen to all perspectives, and then cast my vote. If policy needs to be adjusted, I utilize the opportunity to work through the system to advocate for and effect change.
Coby Hakalir: I will do the job the voters elected me to do. I'm not running to push a personal agenda or belief system onto this county. I'm running because I love my daughter. I'm running because if her classmates and all the children in Plumas Unified School District are successful, then her chances of success in life are that much greater. That's the guiding light I promise to operate under when I'm in office. I'm not a politician, I'm not a career school board member, and I'm not someone who wants the power of an elected seat simply to hold onto for the sake of it. I'm a father who loves his little girl. My decisions will be guided by what's best for her and the children of every parent who took the leap of faith to vote for me, elect me, and see me stand up for them. I may have to make decisions that are difficult, but I'll never run and hide from the constituents in this district when asked why I did something that may prove to be unpopular. Every parent and every member of our community will be able to reach me, talk to me, and be heard.
Question for Leslie Edlund: You have served on the board for 10 years, what have been a couple of the biggest challenges that the school board has faced?
Leslie Edlund: The two biggest challenges have been three years of the pandemic and the Dixie Fire. The fact that they happened concurrently compounded the effects of each. Both events had an impact on every aspect of our students' academic, social, and personal lives.
When the pandemic began in 2020 and schools shut down, we met over the course of the summer to reimagine the learning environment and determine our path forward. We had just purchased computers for each student, so we were better off than many other districts to implement distance learning. Weighing student and staff safety against the certainty that classroom learning is best, was a persistent struggle and required ongoing consultation with local health officials, and constant adjustments at the classroom level. Our staff was amazing throughout, from bus drivers delivering free meals, to staff developing new tools and new teaching strategies.
When the Dixie Fire burned through Greenville two weeks before school was supposed to start, and took the homes of our students and staff, we had to make some rapid and critical decisions. We repurposed Taylorsville Elementary for our K-6 students and made the difficult decision to bus middle and high school kids to Chester and Quincy. We are excited to have Indian Valley students back in Greenville schools this year. We are providing counseling services for families, we continue to work on improvements to site infrastructure, and we are committed to excellence at Greenville schools as rebuilding progresses.
Question for Coby Hakalir: You are relatively new to the county and would be new to serving on the school board. What steps have taken/will be taking to ensure that you are ready for the position if elected?
Coby Hakalir: I can't say enough about how much I love this county. Coming here 3.5 years ago from one of the bigger cities in the country, I wasn't sure what to expect, to be honest. I've made incredible friends here who have become family. I've served on our local fire department for the past 2 years, and last summer had the privilege of defending our collective towns from both the Beckwourth and Dixie Fires, and I saw the stamina and resiliency that people here display daily. I spent a very sobering week in Greenville right after the town was decimated, handing out water to those residents that stayed behind, shedding tears with them, and helping feed animals that couldn't evacuate with their owners. I got to understand the people in this county in a unique way. My approach to this job will be the same: listening, learning, and making connections within our community. I'm ready to take on this job and all it entails, and I will never stop showing you that I'm qualified to hang on to this position; I promise that to every parent who puts their trust in me.