Walters set to challenge LaMalfa in next election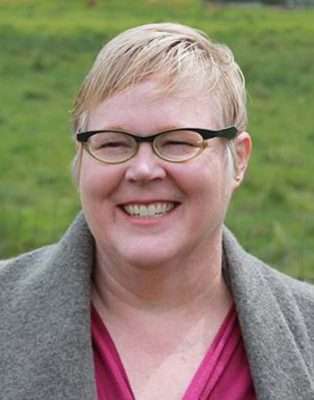 It's certainly an interesting time to dive into politics. Across the nation, grassroots organizations have sprung up to challenge what they perceive as neglect in their districts by their representatives.
Northern California's District 1 is no exception. Representative Doug LaMalfa has yet to hold a town hall in Plumas County as has been requested of him several times this year by constituents.  Enter Marty Walters. Quincy's homegrown challenger for the next District 1 election in 2018.
"Thirteen years ago I had to rebuild my family and my career after a family crisis and I focused on providing for and raising three kids. Now that my youngest is off to college, it's time to pay forward all the help and support I received; to reinvest in Northern California what Northern California invested in me when I was at my lowest point," said Walters.
Her campaign might have started in May, but she's been thinking about public service since back in 2012. She thought about it while living and working in Japan. In some ways, her experience in Japan has helped her appreciation of rural northern California and its wants and needs.
She began thinking and writing about economics —and the new paradigm of the remote worker — thanks to the Internet. She began looking at Plumas County through this lens as well. What are the possibilities, what will drive the economy of Plumas County in the 21st century? Quite possibly the remote worker.
Combining her work in economics with her desire to serve in public office and her compelling need to give back to the community, Walters took out papers in May to run against LaMalfa in the 2018 election.
"I want to demonstrate that qualified, tenacious, tough and empathetic women candidates are ready to put our career experience and life experience to work in public service," said Walters.
In the private sector, Walters serves as the chief environmental and engineering risk officer for CIT Bank. Her background (and degree from Yale University) is in environmental management. Many of the positions she's held in her career have been precisely about looking at management and risk in a variety of projects large and small. Walters feels like this is a good fit for a representative tasked to do essentially the same thing.
Aside from her work in environmental management, Walters, along with her sister Cary Dingel, has started a small nonprofit organization in Quincy dedicated to bringing classical music exposure and lessons to young people in Plumas County. She's a professional violinist.
Walters, a Democrat, does not think that the campaign ahead is one of Democrat versus Republican, but rather one of issues that are important to all rural Northern Californians. The economy of Northern California and its traditional economy has changed. Decisions, she thinks, need to be made to ensure District 1 constituents have better quality of life, small business support and prosperity.
She understands the mindset that has been unhappy with current representation and how the rise of the "State of Jefferson" got started.
She's easily irritated at LaMalfa catch phrases like "paying the freight" — a statement that LaMalfa is known for making in reference to representing only those who help themselves.
"He doesn't understand the connection between water sources and its users. There's no tidy line between those "paying the freight" and the rest of the people. He doesn't have perspective on who he's representing. I want to represent everyone," said Walters.
She also references the major untalked about common denominator among many rural Northern Californians — the drug crisis. To Walters it's not a class issue. "Everyone has dealt with family or friends who have drug addictions in rural Northern California," said Walters. Healthcare and rural access to healthcare is another chief priority that Walters named. Rural facilities must be protected from closure, she added.
She cites the need for federal tax dollars to make their way back to California and District 1.
Most of all, Walters would like to see attention paid to rural issues. "Lawmakers need to think about rural issues when laws are made," said Walters.