Woman who pleaded guilty to murder seeks sentencing change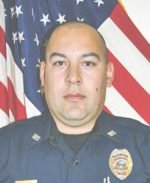 Joanna McElrath, a former Miss Lassen County who pleaded guilty to the premeditated and deliberate first-degree murder of her husband, off-duty Susanville Police Office Robert McElrath, on Jan. 1, 2011, has filed a resentencing petition in Lassen County Superior Court. On Jan. 17, 2023, visiting Lassen County Judge Candace Beason held a prima facie hearing regarding her resentencing and then scheduled both a status hearing and an order to show cause hearing in Lassen County Superior Court at 1:30 p.m. May 4, 2023.
According to a plea bargain offered by then Lassen County District Attorney Bob Burns, McElrath received a 25-years-to-life sentence Feb. 28, 2014. At that time, Burns explained the details of the plea bargain.
"By law, her sentence would be 25-years-to-life, but there are a couple of other parts to the agreement — and it was an agreement, a plea bargain, no question about it," Burns said. "I struck the special allegations that would make it (the sentence) life without the possibility of parole — the lying-in-wait and the financial gains special circumstances. And count two was also dismissed, conspiracy to commit murder. In addition to pleading guilty to the first-degree murder charge, she also waived any right to appeal her conviction … The outcome in this case, although it's not perfect, it is certain, and I think this will provide a finality we all would like."
Under the new law that went into effect in 2019, this petition for resentencing is not an appeal of her conviction.
Advertisement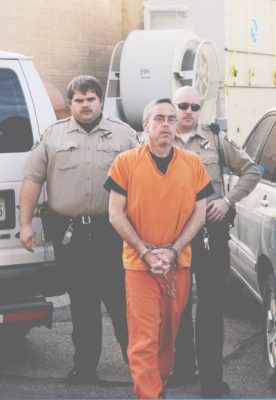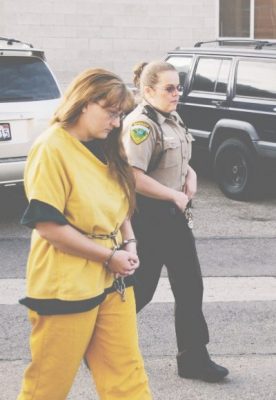 According to Joanna McElrath's petition, filed by her attorney William Abramson, "A reasonable jury could have found that co-defendant Robin James was the actual killer and that she (Joanna McElrath) merely committed the underlying felonies or conspired with the co-defendant to commit a lesser offense."
According to Abramson's filing, "The fact that the evidence supports defendant's conviction on a valid theory does not mean the record conclusively establishes the defendant pled guilty based on that theory, nor does it establish that she did not plead guilty based on that theory."
In her response, Rios argues Joanna McElrath does not meet the requirements to be resentenced under the new law.
"A complaint or information was filed against her, but it was not under a felony murder or natural or probable consequences doctrine theory," Rios wrote. "It was willful, deliberate and premeditated murder with special circumstances. The petitioner pled to a first-degree murder with special circumstances under a willful, deliberate and premeditated murder theory. The special circumstances of lying-in-wait or kidnapping/tying/binding were stricken in light of the plea. Under the same facts, she could (and would) be convicted of murder despite the changes to Penal Code sections 188 and 189 … Even with the changes to 189(e), the defendant acted with the intent to kill and aided, abetted, counseled, commanded, induced, solicited, requested or assisted the actual killer in the commission of murder in the first degree. She was also a major participant in the killing … we are not determining whether the petitioner was a 'major participant' in an underlying felony. The plan was to kill Robert McElrath from the beginning, and she was a major participant in the killing."
A horrific murder that traumatized the community
According to the investigation, Joanna McElrath allegedly drugged her husband by serving him alcoholic beverages laced with Zanax and Ativan — apparently in an attempt to make it appear he took his own life. While he was incoherent, she drove him to the old railroad trestle above Devil's Corral where she met her boyfriend and codefendant Robin Glen James. Robert McElrath and James struggled, and James shot the off-duty officer once in the face and spine with his own duty weapon, paralyzing him. The defendants left him for dead but returned later and threw his body over the railing to the riverbank below where a passerby found it the next morning.
At the time of the plea, Burns said the McElrath family has been involved with the case from the beginning.
'The family has been in contact all through the process," Burns said. "I don't want to speak for them, but I guess what I would say is there's a mixed bag there. I think all of them are glad it will be coming to a conclusion, at least as to her. I think some of them, frankly speaking, would like to see her executed in the town square. That may be an exaggeration to some extent, but I don't think the sentiment is too far off. We've spent a lot of time together and discussed the pros and cons of risking it all and going to trial and the uncertain outcome versus the certainty of a plea, and I think they understand the decision I made and why I made it."
Joanna McElrath reportedly wept at the sentencing, and Burns said he didn't know what to make of her reaction.
"It was the first time I've seen her display any emotion in court since this thing began," Burns said. "Some of us sitting there wonder if her show of emotion was because something was happening to her — we have the notion she's a hard-core narcissist — so it's more about this is happening to her and not about her remorse for the crime. I don't know. I can't unscrew her head and look inside."
Investigators got a big break in the case when a former Susanville resident called to say he'd had a sexual relationship with Joanna McElrath in 2008, and during their affair she had asked him to kill her husband. Investigators then obtained search warrants and phone records and discovered text messages allegedly sent between the killers.
In one message sent to James the morning after the murder, Joanna McElrath allegedly wrote, "I'm shaking uncontrollably here. What kind of woman am I?"