Ahead of its time—PUSD celebrates 30 years of outdoor education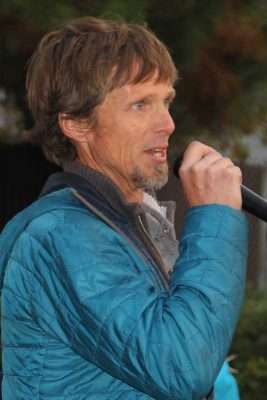 Three decades ago, Earth Day was still a fairly new public awareness rallying point and a school field trip to a stream, meadow or redwood grove was considered state-of-the-art environmental education in California.
Not so in Plumas County where a handful of visionaries hatched a plan in 1987 to put students in the Plumas Unified School District directly in touch with the natural wilderness all around them.
"There were other outdoor camps in other places, but prior to our Outdoor Core program, we used to bus our kids out of the county for environmental education — how ludicrous was that?" laughed Rob Wade from the Plumas County Office of Education, serving as master of ceremonies on Oct. 10 at the district's 30-year anniversary celebration of providing top-quality, immersive environmental education studies to K-12 students.
Wade is the district's outdoor education coordinator. He is also the creator of PUSD's noted "Outdoor Core: Mountain Kids" curriculum, a job he has loved for over 20 years.
With videos, speeches, stump-log seats and a fire pit ready to roast s'mores at the end, nearly 100 parents, students, educators and community supporters gathered at the historic downtown Quincy Schoolhouse to honor the PUSD's Feather River Education Outdoor School — affectionately known as the FREd Camp.
The camp is held at the U.C. Berkeley Forestry Camp in Meadow Valley and is part of the robust, year-long outdoor education experience that PUSD offers all students.
As the event got underway, Quincy Elementary School sixth-graders from the classes of Linda Beacham and Jefferson Dolan staffed the refreshment table, already working on their "Plumas-to-the-Pacific" trip fundraising. They were the most recent students to enjoy four days at FREd Camp, Oct. 3 through 6.
Also on hand for the anniversary were several of the founders of the camp program — mostly retired now from their key posts — Joe Hagwood, formerly with the school district; Warren Grandall of the Plumas National Forest Service; John Gallagher of Feather River College's Outdoor Recreation and Leadership program; and volunteer-extraordinaire Evelyn Whisman, the "detail" person. Cindy Phelps, another essential volunteer, and Jim Schaber from the U.C. Berkeley Forestry Camp were unable to attend.
Advertisement
"We called it 'E-E' back then, for environmental education," said honoree Gallagher at the podium. "We had the kids pour water down a cut bank and see where it flowed, how it worked. Then we told them to put it all back the way it was."
Whisman brought out a lot of smiles in the crowd when she said she was impressed that the program has continued for 30 years.
"This was a magnificent team that got together to do this," she continued. "Teachers and principals were key to the success. You have not only made a wonderful camp, you've made many sweet memories for the students."
On behalf of the school district, Wade was presented with an engraved wooden plaque to honor his dedication to environmental education and his work to expand the FREd Camp.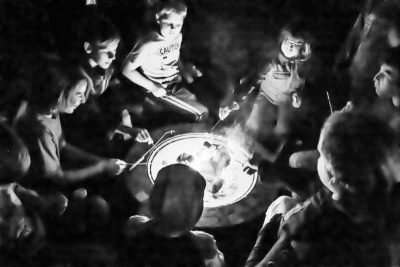 "Rob has a knowledge of the outdoors, but more importantly, a knowledge of how to transmit that to students in an outstanding way," said fellow honoree Hagwood. "Things change, but the one thing that has remained solid is that we could not have dreamed what Rob would do with this program. The community and the school board are justified in being so proud of Rob's achievements. It's for the children."
The district's rollout of its Outdoor Core program is also being structured to fit well with the new Next Generation Science Standards framework now being implemented nationwide.
Wade is overseeing the NGSS for PUSD schools. He has been working closely with a special team of teachers at the Chester schools to develop resource-rich curriculum materials for all PUSD teachers to use.
"We're just getting started," Wade told the crowd, chuckling. "We owe all the credit to everyone here and in the district who has supported outdoor education and the FREd Camp program. None of this would be happening without all of them, all of you. And the camp cook, Chef Phineos — the kids wouldn't have done nearly as well if he hadn't fed them so well!"