Business Scene for the week of 7/24/19
Nail salon opens in Chester
HOWE JOINS COLLINS PINE
Collins Pine Co. is pleased to announce that Bobby Howe has joined the Chester company as its procurement forester and log yard supervisor. He comes to Chester from the north coast where he has been working as a logging and road contract administrator and registered professional forester for Green Diamond since 2014.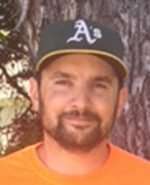 Bobby is returning to Collins after having worked there as a seasonal forester in 2013 and is excited to be able to come back to the Almanor Basin with his fiancé Roxy.
He has an undergraduate degree from U.C. Berkeley and a graduate degree in forestry from Humboldt State.
NEW HOURS ANNOUNCED
Tom and Hannah Hepner at Quintopia are now opening up their brewery production site behind the county building department building on Mondays from 4 to 8 p.m. The Boomerang Bistro food truck continues to provide food. In the works is a redesign and new patio at the brewery.
OWES MOVES TO NEW OFFICE
Robert Owes has relocated his practice, RCO Muscle Therapy, to a new location in the historic Graeagle School House building in downtown Graeagle. He specializes in pain management and health improvement using seven different modalities. Robert will continue to make house calls to homes in the Graeagle and Portola areas and can be reached at 775-384-4543.
CHAD BUSHNELL PERFORMS FRIDAY
Next up at the Summer BBQ and Concert Series at Greenhorn Ranch is country music performer Chad Bushnell. This award winning recording artist will take the stage under the stars at 8 p.m. Cover charge is just $10 but you might also want to take advantage of the Ranch's famous chicken and rib barbecue and show package, it's just $30. Reservations are required for the dinner and it begins at 5:30 p.m. (You can attend one or the other, but why not do both?)
DRUNK BRUSH UPCOMING PERFORMERS
The popular Wednesday and Friday Quincy Live Music performances at The Drunk Brush in downtown Quincy feature the talents of Lucky Star tonight, July 24 and The Hagwoods on Friday, July 26. Showtime is 6 p.m.
DENTIST NOW IN NEW LOCATION
After 11 years serving his patients from their downtown office on Main Street in Quincy, Troy Van Pelt, DDS is now seeing patients in the newly finished building on Highway 70 near Fairgrounds Road. He offers a complete spectrum of dental services.
BOOK SIGNING AT BARN OWL
Author Bud Buczkowske, who lives in the small gold mining town of Alleghany and also in Portola, will be at Barn Owl Books on Thursday, July 25, at 5 p.m. for a book signing. His latest is Road to Jericho, a tale of a Midwest family traveling west in the early 1900s. Incidentally, Ann Wynant, a teacher at Portola High for 39 years, edited the book. The two are currently working on a screenplay for this book. He has written 17 books for all ages — both fiction and non-fiction, cook books and mathematic books.
WESTWOOD'S FARMERS MARKET
The Westwood Farmers Market is held every Friday, from 4 – 7 p.m., through September. The family-friendly event features local and visiting vendors offering all kinds of produce, jams and jellies, breads, soaps, handmade candles and a variety of hot foods and live music. For information about becoming a vendor, call Nicole at 256-3538 or email her at: [email protected].