Business Scene for the week of 9/5/18
Opens practice in Graeagle
NAKOMA RESORT NAMES NEW G.M.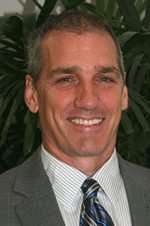 Richard Aiple has assumed the responsibilities as general manager of the Nakoma Resort at Gold Mountain in Clio. He comes equipped with extensive resort, hotel, food and beverage, and marketing experience. Most recently, Richard served as the director of operations at a 400-room lakeside resort hotel north of Houston where he also worked as the general manager of a 2,700-member private yacht and country club.
  Being new to the mountains, Richard is enjoying the fresh air, night skies and lack of humidity and is excited to experience the high Sierra lifestyle while fishing, mountain biking, golfing and skiing.
With Richard on board, Vice President of Development Dan Gallagher will now have more time to continue to guide the Nakoma vision, including the Ascend residences, as well as overseeing the other Schomac Group, Inc. projects in the region.
FREE BURGERS THIS SATURDAY
To celebrate their third year in business, Mountain Mattress owners Amy and Zach Brunner-Caldeira and Gary Weeks are having a party this Saturday. As a way of thanking the community for the continued support, they will be grilling up some burgers this Saturday, Sept. 8, from noon until 5 p.m., at their recently renovated store at the corner of Lindan Avenue and Main Street in Quincy across the street from the Plumas Pines Shopping Center. They have been in this new location for four months and are enjoying the additional space the showroom  offers to display their expanded line of mattresses and accessories that includes bedspreads, throw blankets, pillow, robes, yes robes, and more. Be sure to stop by and grab a burger while checking out the huge anniversary sale currently underway at their store.
LOW COST PET VACCINATION CLINICS
In conjunction with the Plumas County Animal Shelter and Animal Control services, veterinarians in Quincy, Crescent Mills and Chester are offering special low cost vaccination clinics for dogs and cats. In each location county officials will be on hand to offer convenient licensing services as well (except in Chester). Dogs must be leashed and cats in a carrier.
✔ Dr. Roberta Wiederholt and Dr. Susie Elkjer are offering vaccinations beginning Monday, Sept. 10 thru Friday, Sept. 14 from 10 a.m. to 4 p.m. and Saturday, Sept. 15 from 9 a.m to 12 noon at the Chester Veterinary Clinic on Main Street.
✔  On Tuesday, Sept. 11 from 3 to 5 p.m., the shots are available at Dr. Gary Klement's American Valley Animal Hospital on Alta Street in East Quincy.
✔ On Wednesday, Sept. 12, from 5:30 to 6:30 p.m., Dr. Doyle Rolston and Dr. Elkjer from the Indian Valley Veterinary Clinic will be conducting its vaccination clinic at the Evergreen Market parking lot in downtown Greenville.
SCHUYLER JOINS BENNETT ENTERPRISES
Former Quincy business owner and longtime resident Gary Schuyler has returned with his son Gaven to Quincy and is now working as a collision repair technician at Bennett Enterprises. Owner Mark Bennett bought the collision repair, fabrication, restoration and auto painting business from Gary eight years ago. Gary, who started his career in the auto collision repair business in 1985, said he is thrilled to be back to Quincy and to be now working with the team at Bennett. In addition to their repair business, the facility also offers a variety of quality options to fix or improve your vehicle. These include Reflex Spray-On Truck Liners and custom exhaust systems using Vogue Performance products. The business is on Alta Avenue in East Quincy.