Business Scene for the week of 2/7/18
Salon's new owner
EVERGREEN EARNS FIVE STAR STATUS
Locally owned Evergreen Market in Greenville has been awarded the coveted Five Star Status by the Independent Grocers Association for 2018. The rigorous IGA process for earning this distinction ensures customers are encountering exceptional shopping experiences each and every time they enter the store. In its report, Evergreen was noted for its friendly employees, unparalleled selection of products and its excellent customer service. IGA also noted its selection of fine USDA choice meats, organic produce, fresh baked bread and pastries, the local coffee offered from Rusty Roof and much more. Congratulations Ken and Centella Tucker on 40 years of service to Indian Valley and Plumas County — you've certainly earned this Five Star Status!
NEW SMOG STATION IN QUINCY
Frank's Garage is now an official state certified smog station for both gas and diesel powered cars and trucks. Shop owners Bryan and Joy Strecker are excited to offer this new service for any gas vehicles that are 2000 or newer and any diesel vehicles 1998 or newer. The repair facility also provides weight certificates and lamp and brake inspections. You'll find them on Highway 70 between the Gold Pan Lodge and Feather River Fitness in Quincy.
FREE SUNDAE FOR VALENTINE'S DAY
To help you make your Valentine's Day gift giving something very special and affordable, Sharon Henry is offering a variety of specials, including 25 percent off jewelry, at her Chester store, Lassen Gift Company. On Wednesday, Valentine's Day, grab a seat at the store's old fashion soda fountain for a free Sundae. The store is located at 220 Main St.
Massage therapist opens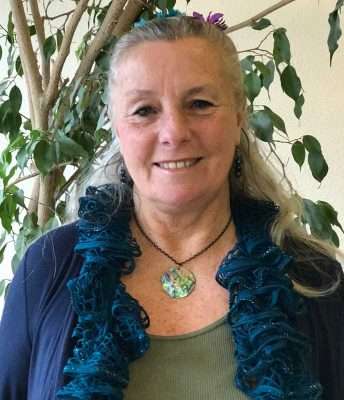 CALPINE ELKS CRAB FEED IS ON!
The Calpine Elks Lodge had originally scheduled its popular crab fed in January, but had to cancel because the crab they needed wasn't available at that time. The problem has been solved; they have a source for plenty of fresh crab so the Lodge has rescheduled the Crab Feed for Friday and Saturday, Feb. 16–17.
QUINCY CHAMBER'S EGG HUNT IS ON
Matthew Kitchens said the Quincy Chamber of Commerce is "egg-sited" to bring a new event to town, the first Easter Scramble — an Easter Egg hunt and a game all in one! Beginning Thursday, March 15, players can purchase a playing card from the Quincy Chamber of Commerce at The Toy Store for $1 each.
Quincy Chamber member businesses can sign up to participate in this event now through Feb. 15 by paying a $25 fee to the Chamber and completing a brief registration form which can be found online at quincychamber.com or at The Toy Store. Space is limited to the first 30 businesses to return their completed registration form and payment. Not a Chamber member yet?  Sign up today at quincychamber.com.
Players take their playing card to each participating Chamber member business and locate the Golden Egg inside the business. When the player has completed their card, they fill in their contact information on the back of the card and return it to The Toy Store by March 31. All completed cards are placed into a drawing and the winner, selected April 5, receives $100 worth of merchandise or services from whichever participating business they choose.