Business Scene for the week of 6/14/17
Mexican restaurant in Portola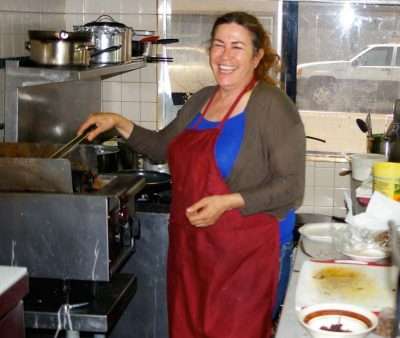 MOUNTAIN MATTRESS TO EXPAND
Amy Weeks says she couldn't be more excited about their recent acquisition — and for all the right reasons. They bought the longtime shuttered building that was formerly Stoney's Country Burger on Main Street in Quincy. Amy says she will have double the showroom space in addition to a warehouse to store more of her expanding inventory. Extensive remodeling will begin once escrow closes (expected in the next week or two) and once the construction is completed (no firm date yet), the county's largest mattress store will move in. Once completed, she is confident the community will be pleased with the building's new appearance. "In August, we'll be marking our second anniversary and I really appreciate the support we've received from this community. My father, Gary, and his 50 years in the wholesale mattress business has certainly contributed to our success and promise of selling top quality products at competitive prices," Amy said. The larger showroom allows them to carry more mattresses, bedding, frames, toppers and headboards. The store will remain open for business in its present location on Lawrence Street next to the fire station.
THRIFT STORE ALSO ON THE MOVE
Traci Turner, owner of Quincy Thrift, is closing her business at its current location on Main Street (across from the post office) on Wednesday, June 21, and will reopen it in its new location in downtown Quincy across from the courthouse June 27. Traci says there will be lots of merchandise left behind in the old location that she will be giving away there for free. Needless to say, Traci is excited to be moving back downtown into this prime location — historically known as the Ayoob's building — with all the added space.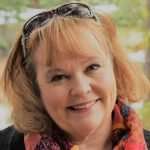 LEWIS JOINS THE HATHAWAY TEAM
Wendi Durkin is thrilled to announce that Sharon Lewis has joined Berkshire Hathaway Lake Almanor Real Estate's salesteam. "Sharon knows the area, always smiling, very enthusiastic and will work hard for her buying and selling clients," said Wendi. Their offices are on Clifford Drive.
STYLISTS EARN NEW CERTIFICATION
In keeping with the latest hairstyling trends, Kaitlyn Caunedo, stylist and owner of The Garden Salon & Spa, along with stylist Kyndri Velasco, are now both certified to apply what is becoming the most popular professional smoothing hair treatment known as the Brazilian Blowout. No matter if you have long or a short haircut, this split end-repairing treatment smoothes curls and waves and eliminates frizz while improving hair health and reducing your daily styling time. The salon is at 262 Main St. in Chester.
ANNIVERSARY GATHERING FOR CAMP
Jim and Connie Higgins are celebrating the 25th anniversary of their beloved summer Spice Camp in Chester. They offer theme camp sessions throughout the summer for youth who get to learn artistic crafts while also enjoying a variety of activities that include swimming, rock climbing or taking a ride on a zip-line. On July 1 there is a special camp reunion for guests that attended this camp over the last 25 years. If you are interested in more information about the camp or this reunion give Connie a call at 258-2547. Space and availability is limited.