Business Scene for the week of 9/13/17
RESTAURANT REPAIRS NEARLY DONE
After the devastating winter and spring floods, things at the Mt. Huff Golf Course in Crescent Mills are almost all fully operational again. Although the popular nine-hole course has been open for play this summer, the kitchen was severely damaged and hasn't been open. But the good news is that they are just a week or two away from its reopening, according to Elisa and Jim Rutledge, who are now in their third year as owners. Elisa said she will be serving lunches with extended hours and an extended menu from her brand new kitchen where everything is made fresh, from the hand-patted burgers and house cut fries to her array of handcrafted sandwiches, soups and chili with a salad bar and milkshake machine being added to the restaurant. And don't think for a minute you have to be a golfer to eat there, the restaurant, with both inside and outside dining, is open to the public. Watch for the reopening announcement very soon.   
… WHILE WE ARE IN CRESCENT MILLS
Crescent Country owner Lisa Forcino held what she said was a very well attended — as they all have been this summer — meet and greet last Sunday for this month's featured artist, Indian Valley's talented Heidi Wakefield. Her art will be showcased at the Crescent Mills store known for its vast inventory of collectibles, antiques, home and garden accessories, and other unique gifts. Lisa tells us she continues to add new merchandise and has expanded her clothing lines and specialty consignments.
QUINCY'S COURTHOUSE CAFÉ UPDATE
Anna Jeffreys, owner of Anna's Café in Greenville for the past 11 years and who is also a familiar face in the Quincy restaurant business, is opening Jeffreys' Pub & Grub in what was known for years as the Courthouse Café in downtown Quincy. With interior remodeling currently underway and new equipment on its way, Anna hopes to have her new restaurant open by the end of the year. It'll be open five days a week — yes, on Saturday and Sundays — serving breakfast, lunch and dinner featuring traditional American comfort foods and pub-style fried dishes.
HUNT JOINS ROULAND TEAM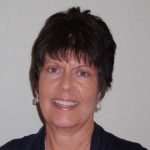 Bob and Linda Rouland welcome Sherry Hunt to their team at Rouland Insurance, a Farmers Insurance agency, on Main Street in Chester. Sherry and her husband Larry graduated from Greenville High School. He spent a 20-year career in the Navy and she worked in the banking and insurance fields. In 2003, they moved back to this area, making their home in Janesville. Sherry said they wanted to get back to a small town and have always loved the Chester/Lake Almanor area and are excited about their new home there and becoming a part of that community.
"OODLES OF NOODLES" FOOD DRIVE
Knowing that many children in Plumas and Lassen counties are vulnerable to undernourishment and hunger, locally owned Plumas Bank is undertaking a pasta food drive through September. They are asking community members to help keep local food pantry shelves stocked, and local families full of "oodles of noodles" and more, by donating nutritious, protein-packed food items at one of its branches during the month. Donations may be dropped off at any Plumas Bank branch during regular business hours throughout the month of September. Bring in a few items and receive a reusable Plumas Bank grocery tote (while supplies last) and enter for a chance to win an Italian pasta bowl set.