Coalition has worked miracles stopping opioid epidemic
"America is in the middle of its deadliest drug crisis ever," said Vox News in referring to the prescription opioid deaths, "…more than past heroin epidemics, the crack epidemic, or the recent meth epidemic."
New Yorker Magazine called the nation's prescription opioid epidemic "This Generation's AIDS Crisis" because in 2015, opioid deaths accounted for more deaths than AIDS.
The same thing could be said for opioid overdoses and auto-related deaths, gun-related deaths and even heroin-related deaths.
Indeed, prescription opioid deaths in Plumas County outnumber heroin-related deaths in the county 2:1.
How bad is the opioid crisis in the northeastern region of California? In September 2015, Plumas County was ranked the county in California with the highest number of opioid deaths per capita.
Andrew Woodruff, Plumas County Public Health Education Division chief, said, "There may not be a single person in our region who is untouched by this epidemic."
A coalition comes to the rescue
Woodruff and James Wilson, also from the division, led a meeting March 17 in Quincy to celebrate the accomplishments of the Northern Sierra Opioid Safety Coalition in the year since it formed.
The Plumas County Public Health Agency received several grants at the end of 2015 to form the coalition. At that time, Woodruff pointed out, "These are preventable deaths and with a coalition of diverse and dedicated partners, we can do something about it."
The coalition was formed in January 2016 to help people in Plumas, Sierra and Lassen counties deal with the prescription opioid epidemic.
Siskiyou County recently joined the coalition.
Have things improved?
In a word, yes. The situation has improved thanks to the various county health agencies and their many collaborators – along with funding from state and federal sources.
Dr. Mark Satterfield, Plumas County Public Health officer and director of the emergency department at Plumas District Hospital, was singled out at the meeting for his efforts in getting the medication-assisted treatment system going in the four counties.
Satterfield reported that the number of deaths due to prescription opioid overdoses in Plumas County was 10 in 2014, five in 2015 and two in 2016.
The number of opioid prescriptions has also been on a downward trend.
The coalition has held six different meetings for doctors in the four counties. Satterfield said, "Physicians are hungry for information. Doctors don't want to see anyone die because of something that they have done."
The U.S. Centers for Disease Control has come up some very clear-cut posters that describe good prescription guidelines. The coalition has handed these posters out to area hospitals and doctors' offices.
A few doctors who had been writing far too many opioid prescriptions have been sanctioned or have moved on.
A new method to get people off opioids
A separate article described how a woman named "Jill" was weaned off of opioids using buprenorphine.
The method that Jill, and Aly Davis, her therapist, pioneered in northeastern California is called "buprenorphine-assisted opioid treatment."
Whereas withdrawal from heroin comes all at once with an overwhelming punch, buprenorphine-assisted opioid treatment gradually tapers a patient off of opioids.
As shown in Jill's case, buprenorphine-assisted opioid treatment, when coupled with professional therapy, can save lives. Consequently, there is a long waiting list of people in northeastern California seeking this treatment.
At this early stage of rolling out the program in northeastern California, the program can take only a few patients. To date, it has selected those patients with the best prospects for success.
Advertisement
Davis emphasized, "A person has to be mentally and spiritually ready" to do the hard work that is required to get off opioids."
Davis said that as the coalition learns through this pilot program, the buprenorphine-assisted opioid treatment program will grow in size. "Someday, we want an actual clinic," said Davis.
Other options
The coalition has come out with a pamphlet called, "Alternative Pain Treatment Options for Plumas County," describing other treatments methods to reduce both pain and chronic opioid use.
The methods available include acupuncture, physical therapy, chiropractic care, massage therapy, meditation, therapeutic counseling and yoga therapy.
Contact information for providers for each of these treatment methods in Plumas County are included in the pamphlet.
The alternative pain treatment pamphlet is available from Plumas County medical clinics or by contacting James Wilson at 283-7099 or at [email protected].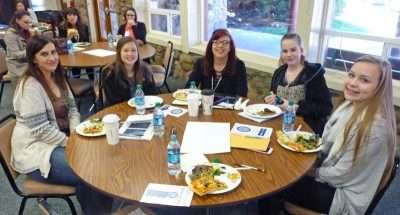 Stopping deaths from overdoses
The coalition has also worked hard to get the word out to injection opioid users, their families and the public about a medication called Noloxone that can keep people from dying of injection opioid overdose.
Noloxone can stop a person from dying of opioid overdose only if it is available and used quickly. Satterfield, in a separate interview, said that Noloxone would not work for people who ingest opioids because an overdose takes longer and is not evident to bystanders. The victim just goes to sleep and doesn't wake up.
Noloxone kits have been passed out to people strongly addicted to opioids, their families, their friends and professional first responders.
Reducing community health impacts
The coalition has also worked to protect rural communities from some of the negative impacts of having opioid addiction present in the county.
Woodruff noted, "When you get high numbers of HIV, hepatitis B and hepatitis C infections in a community, this affects everybody."
Indeed, the Centers for Disease Control identified Plumas County as one of the two counties in California, the other being Lake County, believed to be highly vulnerable to outbreaks of HIV, hepatitis B and hepatitis C infections among people who inject drugs.
The counties in the coalition are working to set up boxes for people to place used syringes so they don't infect others, either through reuse or through accidental punctures. People will also be able to put unused opioid prescriptions in these boxes for disposal.
The coalition is also working to supply addicts with clean syringes to cut down on the spread of HIV, hepatitis B and hepatitis C in the region. California law allows any adult to purchase syringes without a prescription.
Junior high and high school students are being trained in Plumas County to talk to their fellow classmates about the dangers of opioid use.
Four winners of an essay contest held for members of the Youth Council in Plumas County were allowed to take time off school and attend the coalition meeting.
All in all, Dr. Satterfield said, "I think we are doing a good job." The coalition is not through yet, though. The coalition's goal is to drop the number of overdose deaths in the region down to zero.
The coalition needs other doctors and nurses to volunteer become trained in the buprenorphine-assisted treatment program.
Wilson summarized, "We've learned a lot. However, we want to help everyone who needs it."
For more information, contact James Wilson at 283-7099 or  [email protected].
Why did the opioid epidemic happen in northeastern California?
Physician Dr. Mark Satterfield was introduced as "Our clinical champion" for his efforts in getting the medication-assisted treatment system going in the region.
Doctor Satterfield described how the prescription opioid epidemic got started nationally.
In the 2000s, "Big Pharma" started advertising that they had chronic pain relievers that were safe, weren't addictive and didn't come with the rollercoaster of peaks and valleys associated with other opioids.
This turned out not to be true. However, before this became evident, medical schools had adopted the idea that chronic pain relief was fundamental to good physician practice.
Satterfield reported that "Pain became the fifth vital sign" that doctors routinely looked at when they first encountered patients, along with the traditional body temperature, blood pressure, heart rate and breathing rate.
Doctors were open to poor review by patients or even malpractice suits if they did not treat pain aggressively. Satterfield said the message was, "You better address patient's pain number one."
A few doctors became especially liberal about giving out prescriptions for opioids.
As a consequence, a lot of people became hooked on opioids through doctors or dentists.