CPUD board discuss grant requests and Firewise efforts
The Chester Public Utility District Board Of Directors met for its regular meeting Nov. 20 to cover a number of agenda items including approving the Oct. 16 and Nov. 7 meeting minutes.
Board members also voted to waive water reactivation fees as a one-time exception for homeowners who provided a vacant residence for evacuees of the Camp Fire.
Financials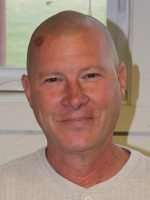 There were a few question by board members Steve Trotter and newly appointed member Brian Layne on certain line items that they didn't understand and wanted addressed, but were satisfied with the answers given by Cheryl Johnson, clerk to the board, and General Manager Frank Motzkus.
Closed session
The board members convened privately during a short, closed session during the meeting.
Once the board returned, members revealed that the discussion covered the lease agreement that currently exists between the district and St. Andrews Church, the occupants of the district's secondary building located at 198 Main St. in Chester.
The future use of the building will be considered at a future date early next year, said Board Chairman Wes Scott.
Fire Chief's Report
Chester Fire Captain Chris Dean read the Fire Chief's Report into the record for Joe Waterman, fire chief and emergency services director, who was not in attendance.
After continued support for federal and state fire incidents with the department's ambulance, fire engines and emergency vehicles, plus numerous other personnel, Dean informed the board members that he and a number of Chester fire personnel would soon be heading to Chico for demobilization from the devastating Camp Fire, which was nearly contained at the time of the meeting.
Water tanker inoperative
Dean said that Chester Fire's water tender became inoperative two days prior to the Camp Fire and had been sent to OES Fleet Services for repair. However, "We did manage to get two fire line EMTs, one front line paramedic, and one fire engine on standby with three personnel" ready if needed at the Paradise Fire incident in Butte County.
Firewise Community
"We have received the official Firewise designation for Chester," Dean said of a program to raise awareness in the community of fire hazards around the home and how to establish an evacuation plan, should a conflagration like the one in Paradise ever reach town.
He said this was a major accomplishment and would have a positive effect for the Chester community, especially in light of the tragic events in Paradise, Magalia and Forest Ranch.
He thanked Karen Lichti, Firewise Committee member and public information officer for Chester Fire, for the committee's commitment to educate the public on how to successfully adapt to living in a wildfire-prone area.
Wes Scott, board chair, interjected, saying he would appreciate it if the board members were kept updated on the progress of the Firewise program.
He was concerned that what had happened in the town of Paradise in Butte County not happen in Chester and surrounding communities.
Board member Steve Trotter echoed Scott's concern to keep the CPUD board members involved in the Firewise initiative, which he said all board members supported.
Lichti stood before the directors and noted that free Firewise materials were available to the public at the front office of the CPUD/firehouse.
She added that she was working on getting in touch with property owners about clearing debris from their properties to create defensible spaces around their homes, as well as clearing commercial vacant land of flammable vegetation like dry grasses and brush, hopefully completed before the next fire season by next spring.
Grant requests
"We were unsuccessful for the SAFER grant," Dean informed the board. "We didn't progress to the funding selection process," due to "the money running out before Chester Fire was selected."
The grant would have provided funding to hire two additional fulltime firefighters for up to three years.
Dean continued, "We're still in the running for the FEMA-based Assistance for Firefighters Grant for the replacement of old fire hose, along with other needed equipment and a new fire engine.
"We were successful with our Volunteer Fire Assistance Grant," a federally funded grant program administered by CalFire that allow funds for rural fire departments for training, communications and safety equipment for volunteer firefighters.
Chester Fire will use the award to purchase 14 sets of wildland personal protective equipment.
Volunteer training
Dean said the fire department has restructured its volunteer training program from four hours once a month, to rescheduling training days to the first and third Thursdays of the month at 6:30 p.m., cutting back the hours in each class to just two hours to make it easier for volunteers to find the time in their personal schedules to attend.
Volunteers will still maintain the overall hours they are obligated to train to meet Firefighter 1 training requirements.
Guest speaker
Carlos Espana, ARPD volunteer and Trails Committee trails coordinator, was invited to address the CPUD board regarding his suggestion that the two organizations adopt an informal relationship as a way to keep the district members informed on activities by the committee on expanding the trails system in the Lake Almanor Basin Area.
Espana brought two large maps with him to show the board where the Trails Committee was working on establishing a number of new trails they're proposing around Lake Almanor and in the county.
Providing a view of Lake Almanor and its environs, the oversize maps displayed a number of color-coded hiking/biking trails around the lake.
The board members seemed genuinely interested in the plan to expand the trail system.
Espana said that he's working hard making contact with the various stakeholders like PG&E, Caltrans and others for permission to construct new trails on their land.
Advertisement
Espana suggested that he attend district meetings periodically so he could keep the board members in the loop on the committee's progress.
General Manager's Report
Chester General Manager Frank Motzkus reported to the board that he has heard from the State Water Resources Control Board that the application he submitted to upper management is under review for possible grant approval.
If the district is found to be eligible for the grant, a maximum of $500,000 could become available for the planning phase, which would include inspection of 10 miles of sewer lines to determine how many of the lines needed repair, and up to $8 million for necessary upgrades to the CPUD's wastewater collection system.
Spatial Wave, a company that digitizes official records, and the Kahlen Group, an engineering firm, are performing the evaluation and design work, which they would subsequently submit to SWRCB.
New bidding rules
"We received a letter from the California State Controller in early November, describing changes to the bidding rules effective Jan. 1, 2019," revealed Motzkus.
The "bidding threshold" limits for public work projects are now:
Projects of $60,000 or less no longer require formal bids (previously $15,000).
Projects from $$60,001 to $200,000 require informal bid procedures (previously $15,000 to $25,000).
Projects of $200,001 and higher require a formal bid process (previously $25,001).
IRWM work group Motzkus mentioned The Integrated Regional Water Management program, which deals with issues within the Feather River watershed.
The IRWM work group is made up of district personnel to help identify projects that are eligible for Proposition 1 grant and loan requests.
Funding proposals for up to 10 CPUD projects have been considered, including groundwater monitoring, erosion repair, reducing and preventing drinking water contaminants, replacement of broken and outdated water and sewer lines, water radiometers, and upgrading and expanding the district's wastewater system infrastructure.
Once the Department of Water Resources identifies eligible projects, monies will hopefully be forthcoming to the district, he said.
Advertisement
"Being designated as a disadvantaged community, we have a good chance to receive funding to repair leaks from the wastewater system and other projects."
Sewage pond upgrades
The so-named Solar Bee devices used in wastewater storage and treatment ponds to improve and enhance biodegradation, reduce sludge volume, remove odor, and eliminate the constant threat of algae blooms have been replaced.
Medora Corporation, located in Dickinson, North Dakota, recently installed a new generation of devices called "GridBee" at no cost to the district.
Motzkus said the company installed the improved devices for free as part of its test pilot program to prove the technology.
Reelection
Motzkus told the board members that he was reelected as treasurer for Plumas County Special Districts Association for a two-year term at the organization's Nov. 14 meeting.
  The next CPUD regular board meeting is scheduled for 3 p.m. on Tuesday, Dec. 18, at 251 Chester Airport Road in Chester. The public is welcome to attend. For information, call 258-2171 or visit chesterpud.org.