Discover Sierra Valley during the Art + Ag Trail to be held Sept. 29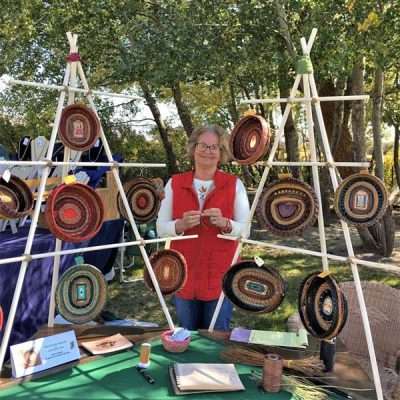 The third year of the Sierra Valley Art + Ag Trail will be rolling into eastern Plumas and Sierra counties Saturday, Sept. 29. The collaborative event brings visitors from near and far to tour Sierra Valley ranches, farms, historic buildings and a nature preserve to enjoy learning about the Valley's heritage and present-day agricultural producers, its artists and its abundance of wildlife and scenic vistas.
The Sierra Valley Art + Ag Trail features a rare opportunity to explore privately owned, 100-plus-year old barns on working farms and ranches to learn about the history and current management from the agricultural producers operating them — some from families who have lived on the same land for many generations.
Guests will see dozens of talented artists from the region, showing, demonstrating and selling their wares in and around historic buildings throughout the Valley. Media include fiber, photography, paint, wood, glass, ink, graphite, ceramic, metal, stone, gemstones and more.
Those attending will have views and information about the colorful quilt squares mounted on barns and buildings throughout the area that make up the Sierra Valley Barn Quilt Trail.
Sept. 29 marks the opening day of Lil' Meg's Pumpkin Patch in Beckwourth, featuring gourds, games, and of course, loads of pumpkins, farm animals of all kinds — cattle, sheep, goats, alpacas, yaks and more.
A passport with photos from Sierra Valley will be distributed to attendees with the opportunity to collect stamps from every artist and site along the Trail.
The event includes a prize drawing fundraiser for the event, featuring works of art from participating artists.
See history made fun, from costumed Sierra County Historical Society members to a model train running through a miniature replica of a pre-World War II-era city of Loyalton.
There will also be activities and demonstrations for adults and children.
Attendees can tour Feather River Land Trust's Sierra Valley Preserve, a site featuring a natural resource theme; talk to Land Trust and Plumas Audubon staff; view wildlife-focused art; experience a short interpretive trail; and visit a birding platform looking out onto the Valley's wetlands.
The Sierra Valley Art + Ag Trail offers a window into the past, when Sierra Valley was home to many family-run dairies that supplied milk, cream and butter to the Comstock Lode miners in Virginia City and beyond.
Visitors are invited to walk in the steps of long-ago valley residents, where they shopped, went to school and worked.
The Plumas-Sierra Cattlemen's Association and Plumas-Sierra Cattlewomen will be serving a delicious meal to end the day. Trail-weary pioneers are encouraged to stop by the Sierra Valley Grange Hall in Vinton, from 4 to 6 p.m., for the prize drawing, as well as no-host refreshments and dinner. This will be an opportunity to catch up with friends, compare passport stamps, swap stories and refuel for the drive home. The Cattle-folk know their way around a grill and a kitchen, so this is not a part of the day to be missed.
Additional information can be found on Facebook and on the event website at sierravalleyartagtrail.org. The website will be updated with online sales and reservation opportunities and more information as it becomes available.
The Sierra Valley Art + Ag Trail is an event sponsored in part by the Sierra County Arts Council, State-Local partner with the California Arts Council.