Groundhog Fever Festival this Saturday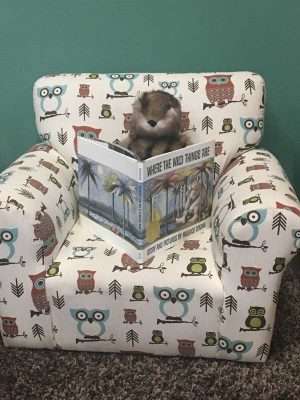 Chuck Wood has been popping up at a variety of locations throughout town in recent weeks — enjoying an ice cream cone at the Toy Store, reading a bestseller at Barn Owl Books and even getting his eyes checked out at Friden Optometry.
He's been unabashedly promoting his upcoming appearance at the Ground Hog Fever Festival this Saturday, Feb. 3, from 1 to 5 p.m., at the Plumas County Courthouse in Quincy.
There he will be the center of attention as his appearance will portend whether winter will be around a while longer.
A host of activities is planned for the afternoon — from a pie-eating contest, to a chili cook-off and a bachelor auction. Of course, Chuck will take center stage during the festivities.
The Quincy Volunteer Fire Department will offer lifts into the sky on its ladder truck, and Waste Management will have a dump truck on site by the Kid Zone, which offers an array of fun and games for the youngsters.
Event schedule
1 p.m. – Opening Ceremony
1:30 p.m. – Pie Eating Contest
2:30 p.m. – Mayor of Quincy award
2:45 p.m. – Mustache Contest
3 p.m. – Chuck's big Ceremony
3:15 p.m. – Bachelor Auction
4 p.m. – Chili Cook-off winners announced