Life Tributes for the week of 10/17/18
Frances Martha Bertoluzza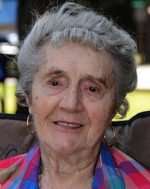 Frances Martha Bertoluzza was born June 16, 1925, in Westwood. She passed peacefully from this life on Oct. 9, 2018, with her family by her side.
She is survived by her son Mike, daughter-in-law Judy, her granddaughter, Nicole Ivezich, her grandson, Dino Bertoluzza and two great-grandchildren, Samantha Ivezich and Dominic Ivezich.
Frances graduated from Westwood High School. She worked in the mill in the veneer plant. In the '50s, she and her husband built the Y Market and Villa Monte Motel at the Westwood Y.
She owned and operated these two businesses for 65 years. She loved talking to her customers and loved her town of Westwood.
The service will be Oct 20, at 1 p.m. at Our Lady of the Snows Catholic Church in Lake Almanor.
In lieu of flowers, if you wish to donate, please donate to The Westwood Museum or the Westwood Chamber of Commerce.
Art Blankenship
This human dynamo was born on March 2, 1929, in Venice, under the zodiac sign of Pisces, the fish. He lived up to his sign, and became a great fisherman; not only of Salmonidae, but of people too. With a heart of service to others, Dad shared his positive energy and a "born to succeed" attitude with everyone he met. Never lacking in humor; in his later years one could often hear Dad advise — "You have to suck, suck and suck, in order to succeed."
Sunday, Oct. 28, we gather not only to celebrate his life, which would have been wonderful enough! But also, we gather to recognize his lasting inspiration, his commitment to family, and his tremendous example of a life lived with loving-kindness.
At age 89, after a long and beautiful life, the Lord called Arthur Warlick Blankenship Junior home. He died peacefully in Auburn on Sept. 23, 2018.
He was the oldest of three children born to Arthur and Senta Blankenship. Art grew up in Los Angeles when hunting rabbits was not only legal, but was a necessity to put food on the table. His dad and mom taught him hunting and fishing skills they learned while growing up in Texas. His dad also started a house painting business and Art learned the house painting trade along with his brother Robert.
On Aug. 14, 1947, Art married the love of his life, Betty Ann Truitt. They settled in Studio City and started a family. Their first two children, Rick and Nancy, were born before 1951 when they then decided to move the family north. Dad wanted to try his hand in ranching and raise the children in the country. They had adventure in their hearts as they loaded up their Ford, and with the support of their parents, headed for Oregon to view and hopefully purchase a ranching homestead. After a long drive to Oregon with a stop along the way in Auburn, they were disappointed to see the property full of rocks making it impossible to farm or ranch. Art, Betty and family then headed back south to Auburn to stay with friends and sort out their options. It didn't take them long to fall in love with Auburn and decide to stay and grow roots in the area, making Auburn their home for 17 years.
Art and Betty had two more children, Randy and Dan and they grew their ranch enterprise into 130 acres of owned and leased land and 62 head of cattle (including three horses and Bashful the family dog). Ever the multi-tasker, Art worked many jobs, often simultaneously! He once traded his house painting services with the local doctor to deliver their son Daniel Sam.
Eventually he used his house painting skills to land a painter position at Dewitt State Hospital. Through hard work and promotions Art advanced through painter and building trade positions, and in 1968 he was promoted to Chief of Plant Operations. This promotion was bitter sweet since it was located at Atascadero State Hospital in Atascadero and their Happy Hills Ranch had to be sold. Oldest son Rick stayed in Auburn to attended college, while the rest of the family moved to Atascadero.
At Atascadero State Hospital, Art promoted again to Chief of Plant Operations III, and enjoyed working with many skilled tradespersons and staff while helping to keep the Hospital Operations running efficiently. Art retired at age 62, and during his retirement celebration the staff honored his years of service by dedicating a park, adjacent to the Hospital, in his name.
Art was a great builder and artist. Each home purchased was added on to, not out of the desire to decorate, but with the need to house his family. His last home in Atascadero he built from the ground up. He worked many long days and taught his children the value of a strong work ethic. His children were blessed to learn the crafts of building and ranching, as near indentured servants and certainly everyone knew their contribution gave value to the ranch and all "earned their keep."
Art was blessed with great leadership skills including the ability to encourage and motivate his family, friends and colleagues. His high dynamo energy was infectious to all those who came in touch with him and his positive energy will forever continue to ripple through our lives. Art was active with many civic groups including the Elks Lodge, Shriners Hospital, the Masonic Lodge and churches.
Even though Art was always busy, he took time to enjoy and spend time with his family. He took his family on many fishing, hunting and camping trips. Art always had a worthy fishing vessel that was often used to haul the family around water skiing when the fishing turned slow. Art encouraged his children's varied occupations and activities leading to gatherings at football games, baseball games, soccer games, dance performances, endurance races, various barn raisings (helping his children with building projects) and 4H fairs. Always taking time to listen, share, and encourage. Art spent many vacations with his grandchildren and has left each with a strong sense of love, respect and determination.
After Art's retirement in 1991, Art and Betty enjoyed many vacations in their motor home. Vacations included trips to the east coast and through the south, reconnecting with some of his family in Texas. Also, they enjoyed a long motor home trip to Alaska where they marveled at the huge expanse and all the wildlife, as well as the superb fishing. Many more local vacations occurred as they visited family throughout California and included trips to Lake Almanor. Art and Betty especially loved vacationing at the Lake, enjoying the fishing, friends, and scenery.
In 2000 with adventure once again in their hearts, they decided to buy a lake front lot in Prattville by Camp Wilson. Within months, after asking each of their children, they sold their home in Atascadero and moved to Prattville to live in their motor home while their Autumn Dreams home was built.
Art and Betty's Autumn Dreams home was host to many great gatherings, often around July 4th or in the winter for snowmobiling. A deep friendship grew with their neighbors in Prattville and Chester. Art and Betty became members of the United Methodist Church in Chester and enjoyed working with the congregation to help serve the community. Along with helping neighbors with projects in the community, Art found time to start woodcarving. An artist and builder at heart, Art continued to perfect his carving talents and decorated his home with many beautiful carvings over the years.
After a long and happy marriage of 62 years, Betty passed away in October 2008. At the time of Betty's passing Art suffered a severe stroke and was air lifted out of Chester to Chico. Art fought back to regain most of his strength so he could continue to live at Autumn Dreams. His left arm had lost strength after the stroke so without hesitation Art, through prayer, realized he needed a puppy!
Art and Betty had lost their last dog, Sierra, a golden retriever, recently and Art was feeling the need for a companion and a new responsibility to hold on to. Art located a yellow Labrador breeder and off he headed to find a new pup. Upon visiting with the litter, one pup with a marking running down her snout and named Zipper settled on Art's lap and a strong bond formed immediately.
Zipper was welcomed in to Art's home and truly was the medicine he needed, helping to once again build up Art's strength, which allowed him to fish and continue his adventure at Prattville. Zipper still enjoys the lake making her new home with Ken and Debbie Wilson — Art was so blessed with his loving neighbors.
In his "retirement" Art kept busy helping neighbors and working with the Prattville Volunteer Fire Dept., helping with the Eagle Lake trout planting program and taking time to continue fishing for "Walter" either by land in the winter or by boat. He enjoyed spending time with the many great friends he made in Prattville and Chester.
If one were to try to sum up Art's philosophy on life, it might be in one of his memorable one-liners. Dad had plenty of "Dad-isms." Like when someone was having a difficult time, he'd quip, "Everyone gets a turn in the barrel." Or if one's past was holding up their future, he'd say, "Remember to turn the page." But mainly his philosophy was simply to remind us that God is Love, and everyone needs to love one another.
In 2011, Art married Nancie Cleary, also a member of the United Methodist Church. They continued to enjoy their involvement with the Church, activities in Chester and Prattville including growing productive and beautiful gardens at Autumn Dreams. Dad enjoyed many visits with Nancie's children and grandchildren at Autumn Dreams and in their homes throughout the Sacramento Valley.
We will forever miss him, but his love, generosity, encouragement, and positive energy will never leave those of us he touched in a very personal and compassionate way.
Art was also predeceased by his sister, Lena Senta and brother, Robert Lee.
He is survived by his second wife Nancie, his daughter and husband, Nancy and Randy Rowland and three sons and their wives: Rick and Kathy, Randy and Rhoda, and Dan and Barbara. He was also blessed with 12 grandchildren and 12 great-grandchildren.
Services will be held Sunday, Oct. 28, at 1 p.m. at the United Methodist Church in Chester.
In lieu of flowers, memorial donations in Art's name may be made to: The Chester Food Bank, or Lake Almanor Fishing Association.
Beverly D. Donato
Beverly Donato,a 29-year resident of Plumas County, passed away at home with family at her side on Monday, Oct. 8, 2018, as a result of heart-related issues.
Born on Aug. 10, 1939, in Throne, Alberta, Canada to Forest and Nellie (Agar) Hesp, she was the youngest of 12 children.
As a teenager, Beverly and her family moved toSt. Catharines, Ontario, Canada, where she attended high school, and subsequently received educational and professional experience with International Harvester, Ford Motor Company, and Dominion Foundries and Steel.
In 1968, she married Robert Luke, of Phillipsburg, New Jersey, and they relocated to Corning, New York, where they had two children. Robert passed away in 1977, and Beverly raised her children while attending school and working at Corning Community College.
In 1983, she married Donald Donato, of White Plains, New York. Beverly, along with her children Beth and David, relocated to Lockport, New York, to join Don's daughters Suzanne, Cynthia, Anne and Maureen, from his previous marriage.
In 1989, Beverly and Don moved to Plumas County when Don became President of Feather River Community College. Beverly assisted with organizing events to benefit the College.She enjoyed developing friendships, getting to know the Plumas County area and learning to play golf.
Don passed away in December 2001.
Beverly valued the learning opportunities she gained from various community affiliations, including being a member and treasurer of the Plumas Women's Golf Club and the secretary/treasurer of the Plumas Eureka Homeowners' Association for 27 years; a member and the historian for the Eastern Plumas Healthcare Foundation Board from 2006 to 2016; and a member of the Nevada Society of Scottish Clans for the past 13 years.
She attended the Graeagle Community Church, and Christ the King Episcopal Church in Quincy.
Beverly was an avid golf and tennis enthusiast. She often attended First Friday receptions at the Quincy Art Galleries and performances at the West End Theatre. She greatly enjoyed supporting local events, restaurants and businesses with her companion of the past 14 years, Roger Settlemire of Quincy. Beverly loved living in the Blairsden-Graeagle area and truly considered it her home.
Beverly is survived by her daughter, Beth Hintonand her husband Hal, of Carlisle, Pennsylvania; her son, David Luke and his girlfriend, Tiffany Cookro, of Winter Garden, Florida; her stepdaughters, Cynthia Donato, of St. Louis, Missouri, Anne Chrzanowski and her husband Michael of Peachtree City, Georgia, Maureen Donato of Montreal, Quebec, Canada; her longtime companion, Roger Settlemire, of Quincy; and his children, Craig Settlemire, of Lake Almanor, Cathy Michaels, of Fort Collins, Colorado, Rob Settlemire, of Carson City, Nevada; as well as numerous nieces and nephews, seven step-grandchildren, and many cherished friends.
Beverly was preceded in death by her first husband, Robert Luke, her second husband, Donald Donato, five sisters, six brothers and her stepdaughter, Suzanne Donato.
A service will be held on Saturday, Oct. 27, at noon at the Graeagle Community Church, and a reception celebrating Beverly's life will follow at the Coyote Bar & Grill in Graeagle.
In lieu of flowers, donations may be sent to the Graeagle Community Church — 150 Graeagle Johnsville Road, Graeagle, CA 96103; Christ the King Episcopal Church — 545 Lawrence Street, Quincy, CA 95971; and the Main Street Artists Gallery — 436 Main St., Quincy, CA 95971.
Ruth A. Gibson
Ruth A. Gibson (Anderson) passed away at her home in Sacramento, onSept. 10, 2018, at the age of 85.
Ruth was born on Sept. 28, 1932, to Truman and Leona Anderson. She was one of12 children.
Ruth will be lovingly remembered by her husband of sixty-eight years, Jerry and their four daughters, Cathy, Marilyn,Jeanne and Diana. She also leaves behind15 grandchildren and 43 great-grandchildren. She is survived by her loving sister, Kathe Lorali, of Sacramento.
Ruth loved spending time with family and friends and created many memories over the years. She especially loved camping and fishing at Bucks Lake. She was raised in Meadow Valley where she attended elementary school. Ruth then moved to Dixon where she graduated high school. She eventually settled in Sacramento where she became one of Jehovah's witnesses in 1959. Her faith in Jehovah was a fine example and encouragement to all who knew her.
Roy Allen Miller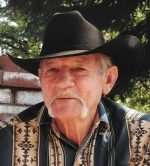 Roy Allen Miller peacefully passed away at Renown Medical Center in Reno, Nevada, on Sept. 17, 2018, surrounded by family.
Roy was born Nov. 5, 1939, to George Allen and Mildred Sumpter Miller in Oak Grove, Missouri.
He was preceded in death by his parents and siblings, Darlene Miller, James Miller and granddaughter Shawna Miller.
He is survived by his wife, Gladys Miller; children, Jeff Miller and Shannon Hernandez; stepchildren, Thoras Cochran and Gene Freeman; 14 grandchildren, and seven great-grandchildren. He also is survived by his sister, Wanda Carroll and Everett Miller.
A Celebration of Life will be held on Saturday, Oct. 13, 2018, at the Taylorsville Historical Hall in Taylorsville, at 2 p.m.