Life Tributes for the week of 2/27/19
Robert Edwin Darling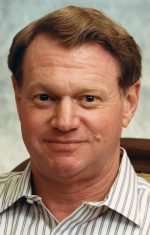 Robert Edwin Darling, age 76, passed away surrounded by his family on Jan. 29, 2019, in Reno, Nevada, after a brief illness. Born Dec. 15, 1942, in San Francisco, to Emerson and Emma Darling, he was the younger brother of Emerson Jr.
Bob's lifetime love was radio. His first foray into broadcasting was a pirate radio station built in his childhood bedroom in Atherton. At the early age of 17, he became part owner and Program Director of KHFR in Monterey. His career continued in Tulare and Fresno at KKNU-FM where he met his wife Elizabeth Ann while giving her a tour of the station.
After marrying Ann in 1968, he continued to balance working full time while attending Fresno State University graduating with a Bachelor of Science in business administration in 1971. He also served in the US Army Reserve being honorably discharged in 1972. Bob moved to the central coast in 1977 where he was instrumental in the development of radio's "soft adult contemporary" format for KBAI in Morro Bay. He regarded the fun times on the central coast with his family and long-time friends some of the happiest of his life.
Bob moved on to bring his talents to larger markets. In 1984 he created Portland, Oregon's KKCW (K-103) taking it to number one in ratings. In 1986, he began a two-year run as Program Director at KJOI in Los Angeles, increasing its listenership by modernizing KJOI's "easy listening" sound.His contributions resulted in several industry awards.
The Sierras were very dear to Bob's heart. In the 1960s his father built a cabin in Plumas National Forest, which then became a joyous retreat for Bob and his young family each summer. After his children left home, he eagerly returned to station ownership and management in Plumas County working at KPCO and KBNF (KABIN 99-FM) in Quincy, until his retirement in 2005.
Bob was actively involved in community organizations including Quincy Rotary, the Mohawk Valley History Club, Alliance Workforce Development and the Board of Trustees for the Plumas County Museum. He volunteered several years as an announcer for the Graeagle 4th of July Parade. He later enjoyed his retirement cruising all over the world with Ann.
Bob was a beloved friend and mentor who was generous with his time and knowledge.He touched many around him with his passion and humor, and will be dearly missed.
Bob is survived by his wife, Elizabeth Ann; daughters, Kathleen and Laura; and grandchildren, Natalie and James.
Memorial donations can be made to the Rotary Club. A Memorial service will be held at St John's Catholic Church, 176 Lawrence St. Quincy, on March 23 at 11 a.m.
Terry Grosz
Terry Grosz peacefully passed away on Feb. 5, 2019, at Life Care of Evergreen.
He was preceded in death by his father, Ernie Grosz; his mother, Alberta (Dresden) Barnes; his stepfather, Otis Barnes; his sister, Nancy (Grosz) Barbea; and his adult son, Christopher Grosz.
Terry was born in Toppenish, Washington, on June 22, 1941, but moved early in his childhood to the little California Sierra Mountain community of Quincy with his mother and younger sister. He relished being in the outdoors, the change of the seasons, hunting, fishing, and often times providing needed meat for the table.
It was in eighth grade that Terry met Donna who was to become the co-author of his life, little more than eight years later when he took Donna's hand on Feb. 3, 1963.
In high school, Terry played football, baseball and track at a very high level. Additionally, he played the trombone in the dance band and was the student body president his senior year. Further, Terry worked in the logging and lumber industries and fought wildland forest fires in Plumas and Sierra counties during summers to earn money for his college tuition and expenses.
Terry graduated from Quincy High School in 1959 and attended Humboldt State University where he earned his Bachelor of Science Degree in Wildlife Management in 1964 and his Master of Science Degree in 1966. He was a California Fish and Game (now Fish and Wildlife) Game Warden from 1966 until 1970, based first in Eureka and then in Colusa.
He was hired by the United States Fish and Wildlife Service, Bureau of Sports Fisheries and Wildlife in 1970, first serving as a U.S. Game Management Agent and later as a Special Agent in the Bay area and then in Colusa County until 1974. Terry was promoted to a Senior Resident Agent who was responsible for the supervision of special agents and field enforcement of federal wildlife laws in North and South Dakota.
In 1976, Terry was promoted to a Senior Special agent position and was transferred to Washington DC, where he served as the Endangered Species Desk Officer and Foreign Liaison Officer until 1979. He represented the U.S. Government in travels to Great Britain and Southeast Asia.
In 1979, he was promoted and transferred to Minneapolis, Minnesota, where he served as an Assistant Special Agent in Charge.
In 1981, Terry was promoted and transferred to Denver, Colorado, as the Special Agent in Charge of Region 6, which was a resource-rich, eight-state region encompassing more than 750,000 square miles encompassing North and South Dakota, Nebraska, Kansas, Colorado, Utah, Wyoming, and Montana. He remained in this position until his retirement in 1998 after a 32-year career in state and federal wildlife law enforcement.
In 1999, Terry began his second career as a writer with the publishing of his first wildlife law enforcement true-life adventure book, titled "Wildlife Wars." Since then 13 additional wildlife law enforcement adventure books have been published. In addition to his recently released book titled, "Buck Snort Toni and Wind Horse, Mountain Men," Terry wrote 11 mountain man and Western historical novels. He had a two-hour movie film credit on the reality-based TV series of Animal Planet titled, "Wildlife Wars," filmed in 2003 and released nationwide, based on a number of his true-life wildlife law enforcement adventures involving his very active career as a state and federal wildlife officer.
Terry earned many awards and honors during his lengthy career, which included, but were not limited to: the U.S. Fish and Wildlife Service's Meritorious Service Award in 1996; the first federal employee to be honored with the "Guy Bradley Award," which was presented by the National Fish and Wildlife Foundation in 1989 for excellence in the field of wildlife law enforcement; the Humboldt State University Distinguished Alumnus Award in 1995; and an Honorary Doctorate Degree in Environmental Stewardship from Unity College in Maine in 2002.
Terry is survived by his wife, Donna, to whom he was married for more than 56 years. His North Dakota family is his elder son, Rich (Bismarck), granddaughter, Amanda (Grosz) Vetter, great-grandson, James Vetter (Dickinson) and granddaughter, Katelyn Grosz (Bismarck). His Colorado family includes his daughter-in-law, Lisa Grosz and granddaughter, Laurel and grandson, Gabriel, all of Centennial. His Arizona family includes daughter, Kimberlee Jackson and granddaughter, Bria and grandsons, Bryce and Bryant of Chandler.
We, his family, fondly remember his love of hunting and fishing, barbecuing, being creative in the kitchen, storytelling, his knowledge of the "critters," his patriotism, love of history, his sense of humor and deep faith in God.
In lieu of flowers or plants, Terry asked that memorials be made to St. Jude's Children Hospital.
Farewell for now, dearest husband, father, grandfather and great-grandfather. How well you have loved us all!
Rejoice In Paradise!
Robert Ray Larson
Robert Ray Larson, age 81, passed away on Feb. 14, 2019, in Las Vegas, Nevada.
He was born on June 18, 1937, to Bob and Virginia Larson, of Eau Claire, Wisconsin, the oldest of three children.
After graduation from Eau Claire High School in 1955, he traveled west to California to work as a locomotive engineer for the Western Pacific Railroad and later the Union Pacific Railroad for 42 years. He served in the US Army for 2-1/2 years. He lived in Portola for his entire railroad career. He met Virginia Magazin in 1976 and they were married in 1977. After retirement in 1997, they relocated to Las Vegas, Nevada.
Bob was preceded in death by his parents and niece.
He is survived by his loving wife, Virginia; brother, Gary (Joanne), of Nashville, Tennessee; sister, Jane (Bernie) Mulheron, of Eau Claire, Wisconsin; four stepchildren; five grandchildren; nine great-grandchildren; and a nephew.
Bob loved to travel and made many friends in many places around the world during his lifetime.
A memorial service will be held at Green Valley Presbyterian Church, 1798 Wigwam Parkway, Henderson, Nevada, on March 22 at 11 am.
Eugene "Gene" Norman
Eugene "Gene" Norman, was born March 8, 1927, to Paul and Frances Norman in Grand Forks, North Dakota. He was one of 12 children.
Shortly after his seventeenth birthday he joined the Navy and served during World War II, following boot camp at Farragut, Idaho. He spent 22 months in the South Pacific. Following the battle for Okinawa, his ship joined the fleet off the coast of Japan, awaiting the decision to invade Japan. The atomic bomb solved that problem. His ship was part of a 10-ship task force that entered Tokyo Bay Aug. 27, three days ahead of the fleet. Anchored near the USS Missouri, he had a "ringside view" of the surrender.
Following honorable discharge he worked several years for the post office. He joined the California Highway Patrol in the mid-50s and worked the first 10 years in the San Jose and Vallejo areas. During the riots of the mid-60s he transferred to the Quincy CHP area, retiring in 1985.
He took pride in raising his children to appreciate hunting, fishing and the great outdoors.
Gene was a life member of the V.F.W., a life member of CHP Association and also a 50-year life member of the Elks Lodge. He was very active in the Elks Lodge for many ears, holding offices of Exalted Ruler, State Vice President and District Deputy Grand Exalted Ruler.
Gene was an avid cribbage player, but a duffer at golf. He enjoyed fishing, hunting and traveling.
Gene was preceded in death by his parents; brothers, Paul, Richard, Ernie, Michael, Francis, and Tom; and sisters, Barbra, Gertrude and Dorothy; also wife, Evelyn and wife, Barbara.
He is survived by his wife, Dorothy; sons, Joseph, of Hamilton, Montana, Douglas, of Middleton, Idaho, William, of Layton, Utah; daughter, Julie, of Reno, Nevada; and sister, Kathleen; and many nieces and nephews and stepchildren.
A funeral service is to be held Saturday, March 9, at St. John's Catholic Church in Quincy at 11 a.m.
Services are entrusted to Manni Funeral Home.