Life Tributes for the week of 5/23/18
Patricia Cuccia
Pat Cuccia, of Graeagle, passed away peacefully on May 11, 2018, at Renown Medical Center in Reno, Nevada, at the age of 80.
She was born on Feb. 23, 1938, in Douglas, Arizona, and raised in the Phoenix, Arizona, area. She married John Cuccia in 1961 and to this union two sons and a daughter were born. The family settled in Pico Rivera.
She is survived by her children, Gina Prince, of Graeagle, John Cuccia, of Victorville and James Cuccia, of Pico Rivera, nine grandchildren, three great-grandchildren and her huge and loving family in Arizona.
Pat worked in food service, retiring after some 30 years in the industry from Whittier Presbyterian Hospital. She moved up to Graeagle in 1997 to be close to her family. She will be fondly remembered working at the Village Baker for many years, one of her favorite jobs.
She enjoyed reading, spending time with her family and going to the Peppermill with her good friends, Cathy Loretz and Doris Olsen. She was kind to all and loved by many. She will be deeply missed.
A celebration of her life will be held at Cuccia's Restaurant in Blairsden, Sunday, June 3, at 1 p.m. An opportunity to express condolences to the family along with signing the memorial guest register is available online at fehrmanmortuary.com.
Chester Lee Ivey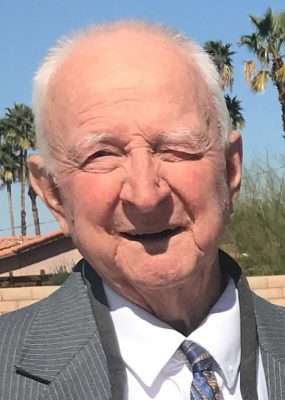 Chester Lee Ivey was born to L.W. and Maudie Ivey (Perkins) in Lawton, Oklahoma, on Feb. 16, 1940. He was laid to rest in Jehovah God's memory on the evening of April 14, 2018, with loving family and friends by his side.
Chester was a ministerial servant for the Greenville congregation of Jehovah's Witnesses. Service to Jehovah God was a priority and this showed through his sacred service and whole-hearted efforts to serve his congregation with love and compassion.
Chester was an ambitious man. He worked hard to provide for his family in the timber industry his entire work life. He started at Collins Pine Co. in Chester in the early 1960s and ended at Sierra Pacific Industries in Quincy, in the early 2000s.
Chester was also an avid outdoorsman. He hunted and fished his entire life, and especially loved fishing the lakes, rivers and streams of our beautiful Plumas County. He loved sharing this passion with his family and the multitude of friends he met along the way. He was always willing to drop whatever he was doing, and drop his line in the water, to show someone how to get the big one, if he heard the fish were biting.
Chester never met a stranger in his life. He was blessed with a gift of gab, and anyone who ever met him can attest to that.
Chester was preceded in death by his youngest daughter, Tammy Lynn Ivey, his father, L.W., his mother, Maudie and his brother, J.D. Ivey.
He is survived by his wife of 58 years, Eileen Ivey, of Greenville; his two children, Jeanna VanBrocklin, of Thousand Palms and Chuck Ivey, of Reno, Nevada; a brother, L.D Ivey, of Vancouver, Washington, and sister Anna Perkins, of Chico; his grandchildren, Danny Nelson, of Greenville, Cathy Kreceman, of Mountain Center, and Drew Ivey, of Sparks, Nevada; great-grandchildren, Emmalyn and Aurora Kreceman; and a lifetime of friends, who also became his family.
Memorial service will be held at the Greenville Kingdom Hall of Jehovah's Witnesses on May 26, at 3 p.m., with a reception following at the Greenville Town Hall.
Keith E. Terrill
Keith E. Terrill passed away May 4, 2018, in Lafayette.
Keith was born Aug. 14, 1922, in Eaton Rapids, Michigan, a small farming community outside of Lansing. After graduating from Eaton Rapids High School, he started working for Michigan Bell.
Like many in this generation, his life changed forever when he enlisted after Pearl Harbor in the U.S. Army. He served in the Signal Corps and was stationed in Attu, Adak and Shemya in the Aleutian Islands for over two years. He completed his service in the Philippines, as WW II ended.
Following his military service, he returned to California to marry Dorothea Lodi, of Martinez. They raised their family in Redwood City and also lived in Danville, Berkeley Heights, New Jersey and Tehran, Iran. After retirement, they resided in a home they built in Graeagle, along with a home in Green Valley, Arizona, enjoying travels worldwide. Dorothea died in 1988.
Keith later married Joy Ramsey, of Berkeley Heights, New Jersey; they enjoyed many years of travel, good friends and family visits in Graeagle and Green Valley.
Keith's career was with Michigan Bell, Pacific Bell, AT&T and American Bell International. He rose from a lineman to manager of regions of the company and an executive of the Bell Companies. He was involved with the design and construction of much of our telephone and microwave technology. He attended Santa Clara University and was an active member of the Elks, along with many community emergency preparedness projects.
Keith was proud of his family and their focus on education and work. He attended all the high school and college graduations of his two children and five grandchildren.
He is survived by his wife, Joy, of Basking Ridge, New Jersey; children, Kristine Chase (Andy Van Horn), of Orinda and Tom Terrill (Sue), of Walnut Creek; grandchildren, Karen Lencioni (Matt), Michael Chase (Ally), Amy Coombe (Burt), Mary Millman (Matt) and Kim Terrill, along with eight great-grandchildren.
The family wishes to thank the caregivers that have supported Keith for the past three years, especially Audrey, as well as Hospice of the East Bay and the staff at Atria Park Lafayette.
A private family gathering to celebrate Keith's life will be held in Graeagle in July.