Life Tributes for the week of 5/9/18
Andrew Malcom Bok
It is with great sadness that we announce the passing of Andrew Malcom Bok. He died on his property on the slopes of Beckwourth Peak in 2018. Ande was born in 1960, in Long Beach to Dr. Frank J. Bok, a professor of physical therapy at Long Beach State and Dorothy V. Bok, a nurse.
Ande grew up in Los Alamitos. He enjoyed surfing, skiing, swimming, water polo, motorcycling, backpacking and rock climbing. He graduated from Los Alamitos High School, where he once held the record in the backstroke.
He was a hard-working man his whole life, working as a machinist, a forklift driver at Montgomery Wards and was a dedicated greens keeper at Whitehawk Ranch Golf Course for 20 years.
He is survived by his loving mother, Dotti Bok, of Graeagle; his sister, Christine Bok-Osborne, of Novato; and his brother, Alan J. Bok (Mary), of Youngtown, Arizona. He is also survived by his former wife, Theresa Rav (Jeff), of Blairsden; his two sons, Travis K. Bok, of Graeagle and Staff Sgt., U.S. Air Force, Channer M. Bok and his wife Senior Airman, U.S. Air Force (Amber), of Colorado Springs, Colorado; his nephews, Nelson M. Osborne (Westly), of Clio, Marco F. Osborne, of Truckee, and Logan B. Osborne, of Novato; and his former brother-in-law, Neal E. Osborne, of Arcata.
Surviving him from the Bok family are Perry Doubt Bok, of Elmhurst, Illinois; and cousins, Janice, Judy and David. Surviving him from the Channer family are aunt Jessie Channer, from Montana; and cousins, Mark, Linda, Tom, Kia and Luke. Surviving him from the Powell family, his aunt and uncle from Kingsley, Iowa, Dr. Robert Powell and Phyllis Powell; and cousins, Bill, Dani, Cindy, Pam and Paul. He is survived by niece, Sierra Bok, of Georgia. Andrew is survived by his dog of 12 years, Bayou.
He was preceded in death by his father, Dr. Frank J. Bok; his uncles, Laddie Bok and Dr. John Channer; and his aunt, Herietta Bok.
He will be remembered for his storytelling, intelligence and wit. Ande lived life on his own terms.
He will be cremated and his ashes scattered. A family gathering was held on May 6 in Graeagle to celebrate his life.
Floyd Wesley Lewis
Floyd was the first born of parents Claude William Lewis and Elsie May Hidlebaugh Lewis. Floyd was born in Omaha, Nebraska, on Dec. 13, 1926. He died April 19, 2018.
Over the next several years, Floyd was joined with six additional brothers and three sisters.
In the order of birth they were, Floyd Wesley Lewis, Eugene Field Lewis, Warren James Lewis, Charles Willard Lewis, Dorothy Jean Lewis, June Ellen Lewis, Laverne Claude Lewis, Leonard Ray Lewis, Lyle Edward Lewis, and Coral Ann Lewis.
Floyd attended high school at Coon Rapids Pubic School, in Coon Rapids, Iowa and graduated on May 9, 1944 as an honor student. Floyd then entered the U. S. Army Air Corps as a future pilot trainee at Lincoln University, Lincoln, Nebraska. World War 2 was nearing an end, so in the fall of 1944 additional pilots were no longer needed. At that time Floyd was transferred to Lackland Army Air Corp base for training as a B-17 flight mechanic engineer. He then was sent to Austria, Europe as a B-17 flight crewmember. After his separation from the military, he lived and worked in Minneapolis, Minnesota as a tree trimmer. In the summer of 1949, Floyd moved to Downieville and worked for Ed Chase in the logging industry.
It was during this time that Floyd met Lynn Chase. They were married on June 8, 1951, and resided for several years in Downieville. To this union four children were born: Patty, Vicki, Wes and Mary. Floyd worked for Sierra Propane in Downieville until the business was purchased by Van Gas Inc. Floyd's employment with Van Gas took him and his family to Placerville, then to Pollock Pines and finally to Portola, where he was manager for Van Gas and Suburban Propane until his retirement. Floyd and Lynn divorced after several years of marriage.
Floyd was very active in many civic functions and organizations, among them were Masonic Lodge, Elks Lodge and the Rotary Club. Floyd and Nelda Largent were married on March 18, 1982, in Portola. Nelda passed away on April 11, 2011.
Survivors include children, Wes, Patty, Vicki and Mary; brothers, Charles, Laverne, Leonard and Lyle; stepchildren, Sharron and James Alexander and Dave and Lori Whittenton; grandchildren and great-grandchildren.
Services will be held May 12, at 11 a.m. at the Portola United Methodist Church. Luncheon is to follow. In lieu of flowers, send donations to the Hospital Auxiliary or the Portola United Methodist Church. Private interment to follow
Michael McGie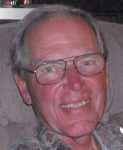 Michael R. McGie was born in Gridley on Dec. 30, 1934, to Joseph and Lettie (Rushton) McGie and passed away on April 17, 2018.
He is survived by his wife, Nancy; his daughters, Mandy Gardner, of Forest Ranch, and Beth McGie (Lars Sundelius), of Chico; stepdaughter, Summer Marshall and stepson, Shawn Marshall, both of Chico; and 10 grandchildren. He is also survived by his brother, Alan, of Paradise; and sisters, Tami, of Santa Cruz and Lynnette, of Chico; and his first wife, Izella Evans, of Chico.
His beloved son, Mike II, predeceased him.
Mike enjoyed an idyllic life as a child in Gridley, where he was known as "Mickey." He attended public schools in Gridley and graduated from Gridley High in 1952. He was well known for his prowess as a football player and hurdler on the track team at Gridley High. He held the school record in the 180-yard low hurdles for several years and qualified for the state meet in his senior year.
Mike enrolled at Chico State College and graduated in 1957. He played football for Chico State as a 17-year-old freshman and ran the 100-yard and 220-yard dashes on the track team during his freshman and junior years. During his college years he was also raising a young family, working at a number of seasonal and part-time jobs, including two seasons of 48 hours per week on the graveyard shift (midnight to 8 a.m.) at the Libby, McNiell & Libby cannery in Gridley during the fall pumpkin canning. On weekends after his shift was over he ran to his car, changed into a clean shirt and drove to Chico in a vain attempt to be on time for his 8:45 a.m. class.
Upon graduation Mike was hired as a physicist by the US Naval Ordnance Test Station (NOTS) at China Lake. He spent most of his time there as a rocket scientist specializing in solid-propellant rockets. Mike took night classes every semester in physics and mathematics through UCLA extension and was rewarded with a one-year scholarship to study physics at UCLA. He received a Master's degree from UCLA in Applied Physics in January of 1962. Upon his return to China Lake he was able to play a critical role in solving a problem in solid-propellant rocketry that until then had been intractable. It was one of his proudest achievements. Mike left China Lake in the fall of 1962 to return to his graduate studies in physics, but he was called back on an emergency basis in 1965, and he spent a very productive summer there selecting a propellant that would work well in large solid propellant rockets.
Mike enrolled as a graduate student at UC Davis in the fall of 1962 and received a Ph. D. in physics from UCD in 1967.
Mike was physics professor at Chico State from 1966 to 2002. He served as Chair of the Physics Department for a total of ten years. In 1973 he and his family were in Lund, Sweden, where Mike did research and taught at Lund University. Two years later Mike was appointed Resident Director for the International Programs in Sweden and Denmark, where he supervised students from the various CSU campuses who were studying during a "junior year abroad" at Uppsala University in Sweden and Copenhagen University in Denmark.
Mike was proud of his work as a rocket scientist and his research in particle physics and nuclear physics, but he was mostly interested in teaching. He jokingly described himself as "the best physics teacher in the history of the world" although he was generous enough to admit that his good friend and colleague, Fred Boos, was a close second.
At about the age of 40 Mike became an avid long- distance runner. Over the years he ran more than 10 marathons as well as numerous half marathons, 5 Ks and 10 Ks. He also competed in ultra- marathons. In 1987 and 1988 he completed the "Leadville Trail 100" a 100-mile race at high altitude in the Colorado Rockies.
In the summer of 1976 Mike, with a great deal of help from his son, built a vacation home at Lake Almanor. Mike enjoyed cross-country skiing, running, tennis and boating. He and Nancy went on long walks together on a daily basis at Lake Almanor.
For those who would like to make a contribution in Mike's memory there are two scholarships benefiting physics students at Chico State that he would suggest: the Michael R. McGie Service Award or the Arloe Anania Murray scholarship (which Mike helped to establish).
A private graveside will be held at Chico Cemetery. Celebration of Life service will be at the family house on Saturday, May 19, at 2 p.m., 18 Lower Lake Ct., Chico, CA 95928. To send online condolences to the family go to NewtonBracewell.com.
Laurie Kay Merrifield
Forty-year Chester resident, Laurie Kay Merrifield died on April 26, 2018, in Medford, Oregon. She was born Nov. 1, 1957, in Detroit, Michigan. She was 60 years old.
Laurie was a lover of nature, family and life itself. She loved everything that grew, she knew where to plant it, how to make it thrive.
She was in her glory while she was with her babies. She held and cherished every child as though it were her own.
Laurie always smiled through bad times and always had a kind word to say. She left a lasting print of love on every person she met. She was a true inspiration to all those who had the honor of knowing her.
Laurie was predeceased by her husband, Dave Merrifield; sons, David Merrifield and Landon Merrifield; and daughter, Danielle Borjas Castro.
She is survived by grandchildren, Bryanna Brown, Christa Wirkkala, Zachery Wirkkala, Hannah Wirkkala and Caleb Wirkkala; great-grandchildren, Gabreilla, Mia, Parker, Connor, Jett and Everlee.
Services will be held at 1 pm. on Saturday, May 12, at the Chester Recreation Center, 400 Meadowbrook Loop, Chester, CA 96020.
Anne T. Harrigan Musser
After a brief stay in the hospital, Anne passed away peacefully in Berkeley, with her family by her side on April 11, 2018. She was born Sept. 3, 1924, in San Francisco to Anna and Emile Turcotte.
Her father was in the Coast Guard so the family moved many times, living in California, Florida, Louisiana and Maryland. She received a degree in chemistry from the University of Maryland in 1944 after which she went to work for the US Bureau of Standards.
After WWII, she married Walter Popenuck eventually settling in Berkeley, in the 1950s. She thrived in the 60s, taking her kids to folk music festivals, peace marches and art festivals. In 1966 she went back to school to earn her Masters in Library Science while working during the day and raising four children. She worked for over 30 years as a geo-technical science librarian for which she won numerous awards and honors. Her love of art brought her to the Pacific Basin School of Textile Arts, where she completed the certificate program in 1985. Upon retirement in 1987, she moved to Taylorsville where she built her dream house just outside of town in Genesee Valley.
She married Francis Musser in 1995, and they spent many busy and happy years traveling to gem and mineral shows, rock hunting, heading up the Indian Valley Museum and visiting friends and family all over, even as far away as Brazil.
Anne enjoyed collecting historical information for the Feather River Land Trust, Heart K Ranch and the museum. In addition to the Indian Valley Museum, she served on the board of the Plumas County Museum and the Mt Jura Gem and Mineral Society for many years. She was a member of the Taylorsville Methodist Church congregation, an active member of the Genesee Woods Recreation Association and involved in the development of the Genesee Valley Special Management Area Plan for Plumas County. Her bright eyes and cheer are greatly missed by the local community.
Anne was a passionate lover of nature, world traveler, artist, photographer, weaver, avid reader, environmentalist, an independent and strong woman, and a great friend and role model to many people.
She is survived by children Tom, Bill and Tina Popenuck; Karen's son Sage Baggott; Francis' children Kathy Iglesias and Paul Musser; brother Tom Turcotte and many grandchildren, nieces and nephews.
Anne was preceded in death by her husband, Francis Musser, her eldest daughter, Karen Popenuck and former husband, Walter Popenuck.
There will be a memorial service May 19, 2 p.m. at Taylorsville Community United Methodist Church, followed by a potluck reception at the Indian Valley Museum.
Angela Joel Norton (Hauso)
Angela Joel Norton (Hauso) passed away Monday, April 30, 2018, at Renown Medical Center surrounded by her loved ones.
Angela was born March 15, 1966, in Santa Cruz to her parents Michael and Linda Hauso. In 1970, they moved their family to Portola where she lived the majority of her childhood and graduated from Portola High School in 1984. After high school she moved to the Bay Area, where she married Dene Norton. Together they had two daughters. She moved home to beautiful Portola. Where she met Wade in 1995. After their first trip to Fort Bragg it was love and they never left each other's side.
Angela had a love of food and cooking. She worked in numerous restaurants through her life. She had opened her own businesses: Ang's Fat Bottom Grill and Hungry Dawg. Through those business endeavors she was able to be her adventurous, out-going self at many local events.
She enjoyed spontaneous adventures such as concerts, rodeos, solar cook-offs, festivals, music in the park, fairs and road trips with Wade and her dogs Tillie and Luna. She also enjoyed family dinners with her daughters, grandchildren and dogs.
In passing, Angela leaves her spouse of 23 years, Wade Ball; her two daughters Chelsey Williams and Nicole Norton; her mother, Linda Hauso, brother, Michael Hauso Jr., nephew Uriah Hauso; adopted daughter, Shannon Workman; and her four loved grandchildren, Emily, Jocelyn, Bella and Bo.
She was preceded in death by her loving father, Michael Hauso Sr. and her grandson Clyde Williams.
She will have a graveside service at Whispering Pines at 1 p.m. on Saturday, May 12. A Celebration of Life will immediately follow at Portola City Park. Service provided by dear friend, Greg Marr, of Manny Funeral Home.
Kelly Wayne Richards
Greenhorn Ranch resident and Quincy native, Kelly Wayne Richards passed from this life unexpectedly, Sunday afternoon, April 22, 2018, at his residence at the age of 60.
Born in Quincy on Sept. 5, 1957, to Clyde and Sandra (Tucker) Richards he was raised in Esparto, where he graduated from Esparto High School lettering in both football and baseball.
On Aug. 19, 1978, Kelly married his high school sweetheart and to this union two sons and a daughter were born. The family resided throughout northern California where Kelly worked as a welder, millwright and equipment operator in the logging and lumber industry. They returned to Plumas County some 20 years ago.
First and foremost in Kelly's life was his family, but not far behind was his love of the outdoors and he was an avid hunter. He found relaxation in playing the guitar.
In his passing, Kelly leaves his best friend and love of his life, Carol, of Greenhorn Ranch; sons, Jason and wife Amy, of Reno, Nevada, Dustin and his wife Amy, of Chilcoot; daughter, Wendy Richards and the father of her children, Jason Palmer, of Greenhorn Ranch; his precious grandchildren, Mazie, Natalie, Isabell, Olivia, Joey, Junior, Madelyn, Lillie, Keggan and Ryan; stepmother, Judy Richards, of Craigmont, Idaho; brothers, Matthew, Gregory, David and Richard; sisters, Sherry, Lisa, Cindy and Corina; along with nieces and nephews.
A celebration of Kelly's life is being planned for May 26, starting at 11 a.m. at the Old Meadow Valley School House. Interment will take place at a later date in the Meadow Valley District Cemetery. An opportunity to express condolences to the family along with signing the memorial guest register is available online at fehrmanmortuary.com.
Dennis Mathew Ryan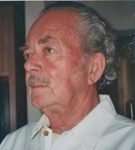 Quincy resident, Dennis Matthew Ryan passed from this life unexpectedly Friday morning, April 27, 2018, in his home at the age of 84.
Born in Santa Rosa, on Feb. 21,1934, to Louise and Paul Ryan Sr., Dennis attended Santa Rosa schools and worked for the family business, Eldorado. Dennis lost his father as a teen and shortly thereafter joined the military serving his country honorably as a member of the U.S. Army during the Korean War.
Upon his honorable discharge, Denny returned to Santa Rosa and while attending a local party met a pretty young lady, who soon became his best friend and love of his life, Patricia Ann Minkler. The couple was married in July 1953 and to this union four daughters and two sons were born.
Soon after the military, Dennis worked as a salesman for the Mendo Lake Paper Company and it was during this time his love of aviation came to fruition, becoming a private pilot later obtaining his Commercial and Flight Instructors Certification. Dennis started Denny's Aircraft ground school instruction, first at his home, expanding classes to the Sonoma County Airport to eventually bring his aviation program to Santa Rosa Junior College. Denny successfully directed and instructed the Aviation Department and programs until he eventually retired after 20 years at Santa Rosa Junior College.
In the early years of developing and instructing aviation in Sonoma County, Denny also studied meteorology under meteorologist Harry Geise, to eventually provide weather forecasting and reports for Sonoma County on radio stations KVRE and KTOB, as well as Channel 50 television.
Once retired from Santa Rosa Junior College, Dennis and Patricia moved to Plumas County in 2004, settling into the beautiful American Valley. Here he developed a passion for caring for his property through cutting firewood and any task that required the use of his tractor. Denny had a lifelong love of sailing and aviation, where he developed close and lifelong friendships. He was a lifetime member of the Aircraft Owners and Pilots Association (AOPA).
In his passing, Denny Ryan is survived by his loving wife of 64 years, Patricia, of Quincy. Denny is also survived by daughters, Nancy Ryan, of Chester, Shannon Ryan, of Santa Rosa; son, Timothy Ryan (Linda), of Quincy; brother, Louie Ryan (Josie), of Los Altos Hills; and his sister, Kelly Ryan, of Las Vegas, Nevada. Denny was also the proud grandfather to six grandchildren and two great-grandchildren.
Denny joins his son Matthew Ryan, daughters, Kathryn Ryan and Maureen Buckley, his parents, Louise and Paul Sr., and brother, Paul Jr., in their eternal home.
A celebration of Denny's life is being planned for a later date. An opportunity to express condolences to the family, along with signing the Memorial Guest Register, is available online at fehrmanmortuary.com.
Gary Robert Whaler Sr.
Gary Robert Whaler Sr., age 81, of Auburn, passed away on Sunday, April 22, 2018, at Kaiser Hospital in Roseville, of natural causes.
He was born in Crescent Mills, Nov. 23, 1936, and raised in Dixie Canyon. He attended Greenville High School (where he never missed a class re-union), Chico State and later joined the Marines. He married the love of his life, Valary Leu, of Greenville, in January 1960. He brought his bride to Sacramento to raise their family, while working 30 years in management for Lucky Stores. There he garnered his nickname, "The Big Whale."
Gary grew up hunting and fishing and loving the outdoors. Later in life, he and Val's passion was enjoying their motor coach and their Can-Am side by side in the desert of Arizona during the winters. While summering at Bucks Lake with their extended family, Gary was always competitive on who caught the first and biggest fish. Gary also loved his golden doodle, Deja, who gave him such unconditional love and devotion.
He was preceded in death by his mother, Helene Lerner, of Portola (2011) and his father Melvin Whaler, of Greenville (1976).
He is survived by his loving wife of 58 years, Valary; and their three children: Elisa Whaler (Phil O'Hayre), of Denver, Colorado; Robin (Robert Williams), of Merritt Island, Florida; and Gary Whaler Jr. (Theresa), of New Castle; and his eight grandchildren: Lindsey (Kelly Rushton), Emily Whaler, Paul O'Hayre, Rachel, Roxanne, Reanna (Williams), Brian and Bradley Whaler; and one great grandson: Skyler Rushton.
A celebration of life was held April 28, with family and friends, near Hidden Falls Regional Park in Auburn.
Ralph K. Whitt
Ralph K. Whitt, age 69, passed away in Chico April 25, 2018, after a lengthy illness. He was born Sept. 4, 1948, in Sebastopol, to Joseph and Ida Whitt.
Ralph grew up in Vallejo, graduating from Napa Senior High School in 1966. He was a veteran of the Army serving in the Vietnam War and receiving the Purple Heart. Ralph loved hunting and fishing, especially when doing so with his sons. He was an avid SF Giants fan through thick and thin.
He spent 40 years in the lumber industry, mostly as a lumber grader, then lumber inspector and receiving the prestigious Master Lumberman award. He was a long time Quincy resident having retired from Sierra Pacific Industries.
He is survived by his ex-wife and caregiver for the last 18 months, Kristine, of Chico; his sons, Kenny, of Red Bluff and Kevin, of Chico; brothers, Joseph and Jerry, of Vallejo; grandchildren, Blake, Katy and Cody, of Chico, and Kelly, of Sherwood, Oregon.
He was preceded in death by his parents and a brother, Donald.
The family thanks Orchard View Senior Care and Enloe Hospice, both of Chico, for their care of Ralph.At Ralph's request there will be no services.To send condolences to the family or share memories of Ralph go to NewtonBracewell.com.