Life Tributes for the week of 8/22/18
Derald Dwight Detrick
Longtime resident Derald Dwight Detrick passed away Sunday, July 1, 2018, at the age of 86 at St. Mary's Regional Medical Center in Reno, Nevada, with his loving family at his side.
Derald was born in Susanville to C.W. and Martha Detrick on Oct. 24, 1931.
Derald leaves brother, Bob, of Sparks, Nevada, and a sister, June Lantrip, of Oroville.
He was preceded in death by a younger brother, Earl, in 1992.
He is survived by his wife, Marcia, of 63 years; two sons, David (Trudy), of Susanville, and Robert, of Oconto Wisconsin. He leaves three grandchildren, Alicia (Eric) Lasecki and great-granddaughter, Scarlett, of Pulaski, Wisconsin; grandson Tim, of Green Bay, Wisconsin, and Emily, of Susanville.
A military funeral service, conducted by the V.A. was held in Fernley, Nevada, at the Northern Nevada Veterans Cemetery where Derald was buried July 12.
At the age of 16 Derald began driving water wagon truck after school, and during the summer for his father's company, Detrick and Ramsey Logging. At 18, he started driving a logging truck that continued for over 65 years.
Derald graduated from Quincy High School in 1951. Upon graduation he joined the U.S. Navy and was assigned to the battleship U.S.S. Iowa as a fireman and damage control man during the Korean War for three years, then he transferred to the U.S.S. Missouri that was assigned to the west coast.
On one occasion while on shore leave he was set up with a blind date with a young lady named Marcia Robison. Derald fell in love with Marcia and the day of Marcia's graduation he proposed. On June 11, 1955, Derald married the love of his life. To this union two sons were born.
Derald became an owner, operator of his own truck in 1957, until he retired in 2008.
When he was not on the truck, he loved spending time hunting, fishing with his sons, and he loved snowmobiling with Marcia, friends and family. He also loved spending time with his grandchildren and they loved spending time with Papa.
Derald was a friend to many, and was always willing to help anyone seeking his advice or assistance.
After he retired from logging, he spent most of his time creating stained glass windows and lamps, along with stained glass blue star banners for parents of active duty servicemen.
A Celebration of Life will be held at a later date.
Wyat Jackson Lowry
Susanville, native Wyat Jackson Lowry passed from this life Sunday, July 23, 2018.
Wyat Lowry was born Feb. 9, 1987, in Susanville to parents Allen Lowry, of Susanville and Caroline (Ames) Lowry (deceased), of Hoopa. Wyat was a true Native Californian whose ancestry included descendents from Mountain Maidu, Pit River, Washo, Hupa and Yurok Tribes. Wyat was an enrolled member of the Hoopa Valley Indian Tribe, of Humboldt County. Wyat also shared a unique ancestry with some of the first pioneers to locate in Indian and Honey Lake Valleys. Wyat attended schools both in Susanville and Hoopa. Wyat was raised on the Susanville Indian Rancheria, attending Lassen High School playing football for the Lassen Grizzlies.
Wyat loved the outdoors, hunting, fishing and exploring the lands of his People. Finding great pleasure in relaxing with all types of music, spending time on his computer with a fluency that came naturally to him. Wyat will be fondly remembered by his friends and family for his humor, generosity and kind disposition towards others. Compassion and caring for children, animals and pets were attributes that made Wyat the special individual that he was.
Wyat is survived by his father; Allen Lowry, of Susanville; brothers, Jess, of Eureka, Chet, of Susanville, and Evan, of Sacramento; a nephew, Robbie Boulby, of Klamath; numerous uncles, aunts, cousins, and friends.
Wyat was preceded in death by his mother, Caroline and a sister, Arli Lowry, who have passed from this life to their eternal home.
Interment will take place in the Lowry Family Cemetery in Crescent Mills, in Indian Valley on Aug. 25, at 1 p.m. An opportunity to express condolences to the family is available online at fehrmanmortuary.com.
Robert Stephen "Bob" Nelson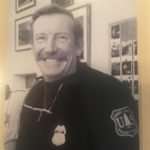 Thirty-eight year Chester resident, Robert Stephen Nelson "Bob" passed away on Aug. 5, 2018, at his residence following a valiant battle with lung and heart disease.
Bob, as he affectionately became known, was born Dec. 11, 1947, in Montabello, to John R. and Ellen M. Nelson. Robert served in the U.S. Army from March 1967 to March 1970 as a military police officer with one tour in Vietnam. After the war he had a career with the U.S. Forest Service from 1970 to 2002. He began as a member on a hot shot fire crew in the Angeles National Forest and later served as a prevention technician.
In 1980 he married Elizabeth Irene Worth "Betsy" and transferred to the Lassen National Forest where he ended his career as a Forest Service Law Enforcement Officer retiring in 2002.
Robert Nelson was preceded in death by his loving wife Betsy Nelson.
He is survived by his son, Patrick Nelson and his wife Amy Nelson, of Wasilla, Alaska, as well as his grandchildren: Dante Nelson, Angelina Nelson and Thomas Bonnington.
There will be a private family service at a later date. Bob will be laid to rest with Betsy at the Chester Cemetery Memorial. Contributions may be made to any veteran organization in his memory. An opportunity to express condolences to the family along with signing the memorial guest register is available online at fehrmanmortuary.com.
Gary Stephen Terhune
Long time Quincy resident, Gary Stephen Terhune passed away after battling ill health for several years Aug. 2, 2018.
Gary was born March 31, 1954, in Alameda and spent his childhood moving all over the world because his father, George Terhune, was in the Air Force. They eventually settled down in the Bay Area when his dad was hired by Pan American Airways full-time.
Gary was very active throughout his life. He traveled a great deal with his siblings. Gary was in 4H where he raised rabbits, did light horse, electric and woodworking. He also enjoyed 4H camp and High 4H in high school. Gary loved music, so he started playing the guitar around 8 years of age. He and his brother Mike would play together and would entertain 4H campers as well as family and friends. His love of music carried with him throughout his life.
Gary was an adventurer; he spent time in Venezuela, the Hawaiian jungles and various other exotic places enjoying life. He eventually settled down in Quincy.
Gary was extremely smart and tech savvy, so he loved computers. He became a tech advisor for Microsoft. Gary loved poodles. He raised poodles and bred them as well. They brought him much joy and happiness. Gary truly had a thirst for knowledge and life which he lived and explored his way.
Gary was preceded in death by his mother, Patricia Terhune.
He is survived by his father, George Joyce Terhune; his brothers, Michael Terhune (and his wife Marianna) and Daniel Terhune (and his wife Peggy); his sister, Jennifer Terhune; his daughters, Rebecca Terhune, Betsy Wilson (and grandson Johnathan), and Sarah Sinclair (and grandkids Talia and Galen); his sons, Stephen Davison and Jeremy Davison (and his son Bryce); and several nieces and nephews, along with several grand-nieces and grand-nephews.
Gary, as in life, did things his way and he requested that there be no memorial of any kind. His family request that donations be made to the following organizations: COPD Foundation, Donation Headquarters: 3300 Ponce de Leon Blvd., Miami, Florida 33134; copdfoundation.org/Take-Action/Donate/Donate-Now.aspx ; National Emphysema Foundation, 128 East Avenue, Norwalk, CT 06851; emphysemafoundation.org/index.php/about-uss/support-the-nef .