Life Tributes for the week of 9/12/18
Karen Sue Donovan Best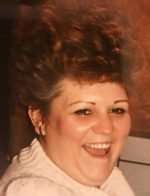 Karen Sue Donovan Best passed away from heart failure in Yuba City, on Aug. 27, 2018. She was born Nov. 13, 1952, in St. Louis, Missouri, to Bob and Shirley Donovan, who both precede her in death.
Karen is survived by her brother, Kevin and her sister, Kathy.
Karen was married one time to Jeff Best who also preceded her in death. Karen is survived by her two children, Darin and Heather; and eight grandchildren, Haley, Michael, Jeffery, Christopher, Darin Jr., Chance, Easton and Sydney Rose.
Karen was a homemaker who enjoyed cooking and was a caterer by trade. She also worked for a florist arranging flowers for a time.
Funeral services were held at 1 p.m. Sunday, Sept. 9, at the Lake Almanor Community Church at Hamilton Branch presided over by Pastor Rick Sylvester. A celebration of Karen's life followed at Chester Park.
Geraldine Leu "Gerry" Cofer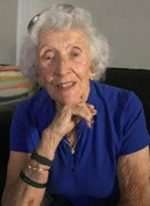 Longtime Chester resident, Geraldine Leu "Gerry" Cofer passed from this life peacefully, with family at her side, Thursday afternoon, Sept. 6, 2018, at Banner Lassen Medical Center located in Susanville.
Born Sept. 18, 1925, in Wichita, Kansas, to George and Cora (Tucker) Fry, she was raised and educated in Wichita where she graduated from Prague High School as a member of their Class of 1943. On June 15, 1944, she married Army Air Corps aviator Leland Herron. Sadly he was shortly thereafter killed in action during WWII. During WWII Gerry worked in the engineering department of Boeing Aircraft in Kansas.
Gerry moved west to San Francisco in 1946 and later to Modesto, in 1952 before moving to Chester in 1960. It was here she and her second husband, William Andrews, whom she married in 1947, owned and operated the Mount Lassen Club for three years. To this union one son was born. The marriage later ended in divorce. Following the sale of the restaurant/tavern Gerry worked in the real estate industry and for the Chester Public Utilities District in their office.
In 1971 she married William "Bill" Cofer and in 1974 the couple moved to Reno, Nevada, where she worked as a waitress at the former MGM Grand until retiring in 1984 and returning to Chester. She lost her husband Bill in April of 2001 due to heart complications.
As a member of the "Red Hat Ladies" she enjoyed the company of the other ladies as they enjoyed shopping and eating together. She found enjoyment in crocheting and knitting as well as working in her garden and being in the outdoors.
Gerry is survived by her sons, William Thomas "Tom" Andrews and his wife Earline, of Sebring, Florida, and William Cofer and wife Pamela, of Chester; daughter, Vicki Bartlett and husband Fred, of Reno; and was proud to be the grandparent to Teri Grimes and her husband William, of Adams, Tennessee, Sherri Edwards and her husband John, of Avon Park, Florida; 10 great-grandchildren and six great-great-grandchildren; as well as her dear sister-in-law Patricia "Pat" Martin.
Graveside services are scheduled for Thursday, Sept. 13, at the graveside along side her late husband Bill Cofer in the Chester District Cemetery. An opportunity to express condolences to the family along with signing the memorial guest register is available online at fehrmanmortuary.com.
Neva "Elaine" Johnson
Neva "Elaine" Johnson, age 90, passed away Aug. 29, 2018, in Virginia, near her daughter's family.
Elaine was born in Alliance, Nebraska, on Nov. 4, 1927. After graduating high school, she went on to attend Vogue School of Design in Chicago. Elaine met the love of her life, Al Johnson, in Alliance, and they married in 1951. Soon after, Elaine and Al left for California, where they led a full life for many years.
Elaine worked as a cosmetic manager and buyer for Long's Drug Store for 30 years, retiring with Al to their special place, Graeagle. She loved to golf and embroider, creating the most beautiful quilts that she showed at local fairs or donated to the hospital. Elaine loved volunteering as a docent at the Plumas-Eureka State Park, giving tours of the Moriarity House. One of the visitors noted she "has the ability to take you back in time. Her pleasant personality is only exceeded by her wealth of knowledge …wow, what a tour!"
Elaine was preceded in death by her beloved husband, Al, whom she was married to for 44 years; her sister, Katherine; and brother, Donald.
She is survived by two daughters, Janice Gibbons (Ralph), and Sue Ruck (Eric); three grandchildren, Brittany Kelsey (Rob), Zachary Ruck, and Joshua Ruck; her niece, DeeAnn Adams; and nephew, Dennis Adams (Brooke).
Frank Albert Story
Quincy resident Frank Albert Story passed from this life Monday evening, Sept. 3, 2018, at Renown Medical Center located in Reno, Nevada, from heart complications.
Born in Willits, to the late Alonzo and Eva (Luellen) Story on Nov. 26, 1939, as a child he and his family relocated to Porterville, where Frank graduated from Porterville High School as a member of the Class of 1957.
Shortly out of high school Frank entered the military and a member of the U.S. Navy served 20 honorable years for his country as a ground support specialist, retiring in 1978 as a chief petty officer.
Following his retirement from the military he moved to Quincy, where he worked for the Plumas Unified School District as a maintenance technician before moving to Sonora in 1985 to work in Sierra Pacific's Co-Gen Plant. He retired for a second time in 2007 and returned to Quincy.
Frank was an avid snow mobiler and is a longtime member and past president of the Bucks Lake Snowdrifters Snowmobile Club. He also enjoyed the outdoors, fishing, camping, spending time on the lake on his pontoon boat and during his younger years, hunting.
In his passing, Frank leaves his daughter and son-in-law, Robin and David McKay, of Quincy and was the proud grandfather to Matthew and Tanner, also of Quincy, along with brother, Stan Story, of Burney.
He joins his wife, Oleta "Sue" Story, who passed from this life in 2009 and son, Randy, who passed away in 2006, in their eternal home.
A celebration of Frank's life, to include Military Honors, will be announced at a later date. An opportunity to express condolences to the family along with signing the memorial guest register is available online at fehrmanmortuary.com. The family asks that any remembrances in Frank's memory be made to the Bucks Lake Snowdrifters Snowmobile Club c/o Fehrman Mortuary and Crematory, P.O. Box 53, Quincy, CA 95971.
Maria Esther Viscarra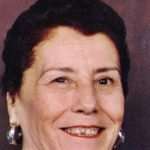 Maria Esther Viscarra, a resident of Indian Valley, peacefully passed from this life to her eternal heavenly home, surrounded by her children, on Sept. 3, 2018, at Enloe Medical Center in Chico. She had recently celebrated her 89th birthday.
Maria Esther was born in El Rincon, Tepehuanes, Durango, Mexico, on Aug. 7, 1929, to Jose de Jesus Garcia and Petra Chaidez. It was in this small village in Mexico that Maria Esther was raised, the only daughter, along with her six brothers.
Maria Esther was united in holy matrimony on May 1 of 1949 to Baltazar Carrera Viscarra also a native of El Rincon, Durango, Mexico. This loving union lasted 67 years. Maria and Baltazar were blessed with seven children: four sons and three daughters.
Maria dedicated her life to homemaking for her large family. In May of 1964, Maria and her six eldest children immigrated from Mexico to the United States, joining her husband Baltazar. Maria's first home in the United States was in Loyalton, where her husband, Baltazar, was employed in the timber industry. Over the years the family lived in Loyalton, Crescent Mills, and Jamestown. It was during their time in Crescent Mills that their seventh child, Jesus, was born.
Baltazar and Maria, now retired, returned to Indian Valley in 2008, in order to be closer to their children. Maria Esther was renowned for the beautiful and intricate blankets she would lovingly crochet. Maria generously made a blanket for each of her children, grandchildren and great-grandchildren as well as for friends. While living in Jamestown, Maria and Baltazar especially enjoyed joining friends for weekly Bingo games and tournaments.
In passing, Maria leaves her sons, Jose Viscarra (Carol), of Greenville, Blas Viscarra, of Greenville, Jesus Viscarra (Lindsey), of Chico; and daughters, Maria de la Cruz Alvarado (Antonio), of Palestina, Durango, Mexico; Maria Guadalupe Chaidez (Jose), of Reno, Nevada and Maria Esther Viscarra, of Paradise.
Maria is survived by three brothers, Antonio Garcia, Enez Garcia and Miguel Garcia, all of El Rincon, Durango, Mexico. Maria was the proud grandmother to 18 grandchildren and 19 great-grandchildren.
Maria joins her parents, her husband, Baltazar, who passed in 2016, her son Miguel Angel, who passed in 1986, along with three brothers, Perfecto Garcia, Gabriel Garcia, and Antonio Grace in their eternal home.
A celebration of her life was held at the graveside in the Greenville District Cemetery on Sept. 8. An opportunity to express condolences to the family along with signing the memorial guest register is available online at fehrmanmortuary.com.