Life Tributes for the week of 9/19/18
Patrick William Cottini
Patrick William Cottini, of Chico, passed away from cancer on Aug. 12, 2018, at his home in Chico with his family by his side. He was born June 11, 1972, in Chico.
He attended school at MIQ in Lemoore, Quincy and Pioneer Elementary and Quincy High School.
He was an avid cyclist, skier, soccer player and distance runner when he was younger. As a junior athlete he competed in numerous road races and worked his way up to a class B rider.
When he turned 15 he was in a serious cycling accident leaving him a quadriplegic. He continued to compete as a Jr. Disabled Athlete and in his senior year was named the MVP Jr. Athlete of the year in the USA. He was recruited by the University of Illinois for their track and quad rugby programs. He earned his bachelor's degree and two master's degrees (Rehab Administration and Rehab Counseling). Additionally he earned a master's at CSU Chico in kinesiology.
He was an exceptional athlete competing in 38 marathons, competed in World Games in Wilkes-Berry, England, Berlin, Germany and Sidney, Australia, winning numerous metals. He also competed in the Paralympics in Atlanta, Georgia, winning two bronze metals in the 5000 meters and the marathon. He loved to hand cycle and competed in this year's Wild Flower in Chico doing 65 miles.
He had a passion for classic autos, which was a result of him and his father restoring a 1956, Chevy 210 Del Rey. Patrick also modified a Can-Am Spyder so he could ride to rallies with his father.
He was an inspiration for all who became his friends.
He was preceded in death by his mother, Constance.
He is survived by his father, William J. Cottini, and his sister, Christina M. Persinger, of Vacaville; his aunt, Patsy and uncle, Stan Amacher, of Cameron Park; his aunt, Diana and uncle, Charles Callsen, of Stayton, Oregon; his aunt, Jenney Gilligan, of Cameron Park; his niece Julia Marie Persinger, of Vacaville; close friends, Gary and Betty Ozunas, of Ridge Crest, Rod and Sue Jones, of Minden, Nevada, Jack and Katie Azvedo, of Durham, Diane Fossum, of Chico, Mike and Sue Nesbit, of Quincy, Jerry and Elsa Thomas, of Quincy, and Clay and Janet Johnson, of Quincy.
A memorial service will be held at the Catholic Church in Quincy on Sat., Sept. 22, at 1 p.m. with a reception following at the Parish Hall.
A special thanks for all who helped care for Patrick at the end of his journey: Lori, Angelyn, Sherrie, Lily, Roby, Mark and the Hospice Staff. If you wish to make a donation in Patrick's memory, please send it to: Chester Elks Lodge, c/o Wheel Around Lake Almanor, P.O. Box 1329, Chester, CA 96020-1329.
Christine Corin Crawford
Christine Corin Crawford passed peacefully just after midnight on Sept. 8, 2018, at Plumas District Hospital in Quincy after a six-year battle with non-Hodgkin's Lymphoma.
She was born March 24, 1963, in Chardon, Ohio, and graduated from West Geaga High School. In 1981 she came west to attend business classes at Feather River College. While also working as a CNA at Quincy Convalescent Hospital, she met Tom, her husband-to-be. They were married in 1984 in Meadow Valley by Father Christopher Seal, of Christ the King Episcopal Church in Quincy.
She then worked at Epilog Express Bookstore, the Plumas County Library and finally Plumas Rural Services. There over 15 years, she rose to Program Director then created her own Department of Information Technology. For several years she was also evening librarian at Feather River College, helping to fund the home she and her husband were building.
In 2006 she made the bold move to purchase Bookshelf Books in Quincy, restoring the original name of Epilog Books. She sold the storefront business to Barn Owl Books in 2017 as her health declined. During that period she also served on the board of the Plumas County Literacy Corporation, as bookkeeper for Christ the King Episcopal Church and at PCIRC as coordinator of the Court Appointed Special Advocate for Children (CASA) program.
She is survived by husband, Tom; father, Thomas Cendrowski; sisters, Paula Ouaddaadaa and Alison Wilson; nieces and nephews Amber, Leia, Nicole, Tommy, Trent and Colten; as well as many cherished friends.
She rests in everlasting peace.
Services followed by a reception will be held at 11 a.m. on Saturday, Sept. 29, at Christ the King Episcopal Church in Quincy. In lieu of flowers, please donate to the Plumas District Hospital Foundation or Christ the King Episcopal Church.
Lynne Marie Haas
Lynne Marie Haas, passed from this life unexpectedly Sept. 8, 2018, at Seneca Healthcare District following complications from recent surgery.
She was born May 26, 1940, in Yreka.
In her passing Lynne leaves her sons, Chris Haas and Greg, four grandchildren and one great-grandchild. She is also survived by a brother, Laddie Palmer and sister, Judy Draughon.
A celebration of Lynn's life was held Sept. 14, at the Fehrman Mortuary Chapel-Westwood in Westwood. An opportunity to express condolences to the family along with signing the memorial guest register is available online at HYPERLINK "http://www.fehrmanmortuary.com/"fehrmanmortuary.com. The family asks that any remembrances in Lynne's memory be made to Sierra Hospice, c/o Fehrman Mortuary and Crematory, P.O. Box 803, Greenville, CA 95947.
Sundae Knight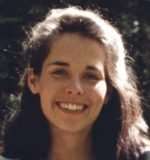 Sundae lost her courageous battle with liver failure on Aug. 29, 2018. She was born May 16, 1960.
Sundae attended Chester High School. She went on to graduate from nursing school with an LVN license. Next she acquired a real estate license and moved to Lake Tahoe working for Remax and Coldwell Banker.
She now returns to the beloved Lake Tahoe, her ashes scattered on the blue, blue water.
She is survived by her mother, Tamara Talent, a resident of Greenville; father, Joe Berumen, of Atascadero; and sister, Starla Delphian Hawkins, of Nevada City.
She was preceded in death by her great-grandmother Helen L. Hollingsworth; grandmother, Delphian Roark; beloved aunt, Helen S. Housen, and her best friend Kimberly M.
Her passions were horses, art and music, music, music. She loved to ride English and Western. She was also an accomplished artist, leaving many lovely oil paintings.
Like a little firefly here, there and everywhere, spreading her bright light.
Julia Michael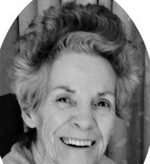 Quincy resident Julia Michael passed from this life peacefully with family at her side Saturday afternoon, Sept 8, 2018, at Renown Regional Medical Center located in Reno, Nevada.
Born in Pueblo, New Mexico, on July 8, 1943, to Ambrosio and Annie (Wallace) Ortiz, as a young child she moved to Holly, Colorado, where she attended school.
On June 20, 1958, she married the man who became her best friend and love of her life Clifford T. Michael and to this holy union a son and daughter were born. The newlyweds relocated to the northeastern California community of Greenville in 1960 and later to Quincy, in 1985.
First and foremost, in her life was her family and as the children got older she could be found working at Round Table Pizza, Sprouse Ritz, Trilogy Magnetics, Plumas District Hospital and the former Siskiyou/Plumas Lumber Company.
A member of the Roman Catholic faith, Julia attended both St. Anthony's Catholic Church and St John's Catholic Church in Quincy. She was active in numerous organizations to include educational and sporting functions for the youth as well as FFA and was always there to lend a hand to any and all.
In her passing she leaves her son, Clifton and his wife Stephanie Michael, of Clifton, Colorado; daughter, Cathy Jo Ann Michael and her partner, Leslie Clement, of Quincy; she was the loving grandparent to Myranda Morman (and husband, Austin Mormon), Jade Nelson (and husband, Chad Nelson), Sebastien Benoit, Gabriel Benoit; as well as great-grandmother to Clayton Morman and Skyler Nelson. She is also survived by her sisters, Mary Alice Baca, of Tracy, Josephine Morton, of Greenville and Dora Michael, of Quincy and brother, Jimmy Ortiz, of Guyman, Oklahoma.
Julia lost her beloved husband, Clifford in 2012 and joins him in their eternal home.
A time of visitation took place at the Fehrman Mortuary Chapel-Quincy Friday evening, Sept. 14, followed by recitation of the Holy Rosary. A mass of Christian Burial celebrated for the repose of her soul Saturday, Sept. 15, at St. John's the Evangelist Catholic Church in Quincy. An opportunity to express condolences to the family along with signing the memorial guest register is available online at fehrmanmortuary.com.
Susan Oehler
Susan Oehler, a resident at Lake Almanor Country Club, passed away Sept. 8, 2018, from complications caused by breast cancer.
Susan was born in Leicestershire, England, on March 6, 1944. She immigrated with her parents, Don and Joyce Balsille, to Long Beach via Toronto, Canada.
She was a graduate with the class of 1962 from Millikan High School, and received her Bachelor of Arts from UC Long Beach.
Susan was married in 1967 to John Oehler, also of Long Beach and they had three sons: Andrew, Alexander and Adam.
Susan was a home economist and as such, she loved cooking, sewing and quilting. She was an active member of P.E.O., as well as the Nine-tee Niners, LACC Women's Club and Peninsula Firemen's Fire Sirens. Everyone who knew her liked her.
Carollee Pearson
Carollee Pearson was born on June 1, 1950, and sadly passed from this life on Sept. 9, 2018, with her family and friends by her side.
She was raised on a small farm in Biggs, by her parents Ben and Helen Couberly. She graduated from Gridley High School in 1968 and then went on to earn her master's degree from Chico State. This led her to a 35-year teaching career, starting at Portola High School and then moving to Quincy High School.
While living and teaching in Portola, she ran into her old high school sweetheart, David Pearson, who was living in Greenville, at the time. In 1978 Carollee and David married and had three beautiful children: Lindsay, Clinton and Dana Pearson.
Carollee is survived by her loving husband, David Pearson; three children and their spouses, Lindsay (Dustin) Vert, Clinton (Lauren) Pearson and Dana (Marcel) Gomez; along with her sweet grandchildren Devin, Quinton and Ty Vert; two brothers, Jim and Rob Couberly; and sisters-in-law Cathy (Pearson) Mills and Ron and Cindy (Pearson) and Randy Davis.
She was preceded in death by her parents, Ben and Helen Couberly; her brother, Bill Couberly; and in-laws, Larry and Anne Pearson.
The family asks if you wish to make any donations, please donate to a cancer society of your choice. An opportunity to express condolences to the family along with signing the memorial guest register is available online at fehrmanmortuary.com.
Merle Charles Reese
Merle died on Sept. 13, 2018. He was born to Charles Albert and Lillian Olga (Bosch) Reese in Seiling, Oklahoma, on April 21, 1930, the fifth of eight children born to the couple. The family subsequently moved to California.
Merle served in the U.S. Air Force during the Korean conflict and received an honorable discharge. Following, he married Lois Jean Tyler; the couple had two children. After studying economics (and playing basketball) at Porterville College, Merle held a prestigious position as CFO at Casitas Water District in Ojai.
Upon retirement, Merle and his family moved to Lake Almanor. Some years later, Lois suddenly passed away. Merle continued playing bridge with friends and golfing in the men's club at Lake Almanor Country Club.
He met and married Jan (Carlsen) in 2003. The couple has enjoyed their summer home in Lake Almanor; their winter home in Lake Havasu, Arizona; and their extensive travels worldwide.
Merle is survived by his wife, Jan; his only surviving brother, Gerald (Linda) Reese, of Novato; two children, six stepchildren, 15 grandchildren and eight great-grandchildren.
At Merle's request, there will be no service; he will be laid to rest with Lois at Conejo Mountain Memorial Park in Camarillo. Friends are encouraged to donate to their favorite charity in Merle's honor.
Brad Thorne
Brad Thorne, aged 69, passed away at his home at Prattville on Sept. 12, 2018, surrounded by his family.
As his family and friends remember, Brad was a fun-loving daredevil with a mischievous side. He loved the outdoors and nature and had many hobbies. From an early age, he was an avid fisherman, who could tell a tall tale about the fish he caught. He learned to ski at age 5 and skied all his life, working as a ski patrolman and skiing pro at Ski Apache in Ruidoso, New Mexico, where he lived for many years.
As a young man, he spent all his summers at his parent's home on the Lake Almanor Peninsula, working as a lifeguard at Rec One, fishing, swimming and water skiing.
Fall was hunting time, spent with his friend Bobby McKay and one of several black labs he had throughout his life. He enjoyed hunting elk, deer, ibex, the occasional bear and all game birds.
Brad was born March 22, 1949, in Ontario, to George and Sylvia (Kiosterud) Thorne. He graduated from Red Bluff High School, attended Shasta College and University of Nevada, Reno.
He is survived by his life partner, Carol, his sister Marbry (John), brother, Andrew (Robin), his son, Courtney (Michelle), granddaughter, Caitlyn and best friends and caregivers, Robert McKay and Linda Page, both residents of New Mexico, and numerous nieces and nephews.
His beloved daughter, Stacey, his parents, George and Sylvia, and his brother, Jeff, preceded him in death.
Brad enjoyed several careers in his life, working as a ski mechanic, was a talented stone mason, a creative prep cook, and his favorite position, chain saw mechanic at Ayoob's Intermountain Power Equipment in Chester, a job he dearly loved.
Brad was active in the community, as a volunteer at the Almanor Basin Food Pantry, a supporter of the Coppervale Ski Hill, and a certified lay speaker for the United Methodist Church, as well as a member of the Lake Almanor Elks Lodge, #2626. He was a compassionate man, always willing to lend a hand to family, friends and community.
A memorial service will be held on Saturday, Sept. 29, at 1 p.m. at the Chester United Methodist Church. A celebration of life will continue after the service at Carol's Café, Prattville.
In lieu of flowers, donations may be made to the Coppervale Ski Area, P.O. 119, Westwood, CA 96137 or the Almanor Basin Food Pantry P.O. Box 1445, Chester, CA 96020.